Mayte Garcia Once Opened up about Prince Hiding Their Infant Son's Death from a Rare Genetic Disorder
Mayte Garcia and Prince had a weird yet wonderful relationship. Following the death of the music icon, Mayte talks about their relationship and how they handled things after their son died.
Famous for his weird and reclusive lifestyle, Prince was a favorite for most people who were familiar with his music. To some, his songs formed the basis of their journey in life while to others; he was the bubbly yet quiet musician who peculiarly lived life.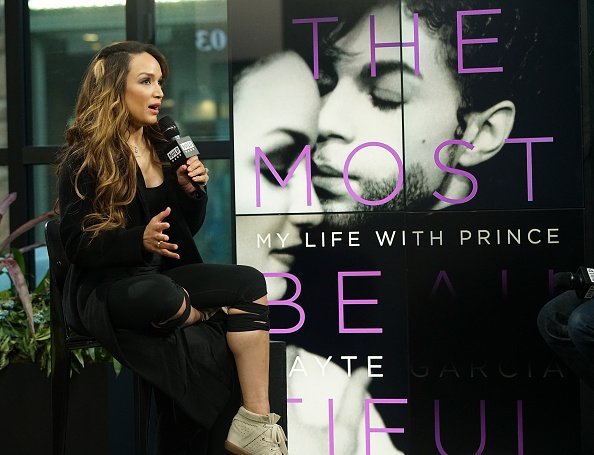 While many may be aware of the musician and the record-winning songs he released, one person remembers him as the love of her life who has made getting into any other form of relationship difficult for her. 
Her name is Mayte Garcia, and she was his first wife until their divorce in 2000. Following his death, Mayte has opened up about her life with Prince, the loss of her son, and how the two of them managed to go through turbulent times in their relationship.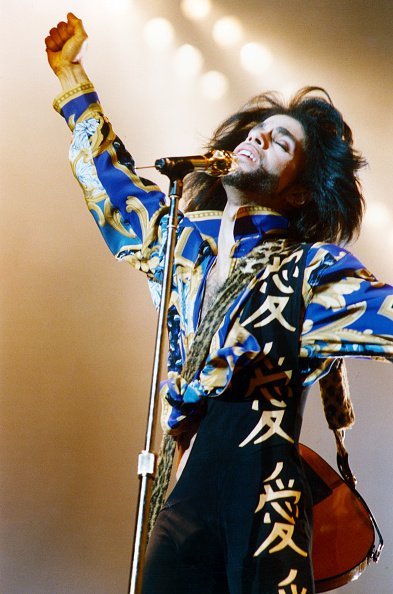 FRIEND, MUSE, LOVER
Upon their initial meeting, Mayte said she was struck by how peculiar and different Prince was. The two who met when Mayte submitted a tape of her dancing became quick friends with Prince intimating her that he liked the way she danced.
Following this, Prince and Mayte began a blossoming friendship that spanned long distances. With her resident in Germany and Prince in Paisley Park, Minnesota, the two of them started a correspondence by exchanging emails and letters.
With a friendship that blossomed over a long distance, Mayte moved in with Prince when she was done with high school, and her parents made him the legal guardian of their daughter. 
To some, it would have been weird and absurd, but to her parents, Mayte revealed that they had witnessed the budding friendship and felt there was nothing wrong there.
When 16-year-old Mayte moved in, she and Prince continued their friendship while she also worked as a dancer for him. From there, things progressed between the two, and the Rockstar saw her as his muse. To celebrate their love, Prince wrote his song "The most beautiful girl in the world" for her.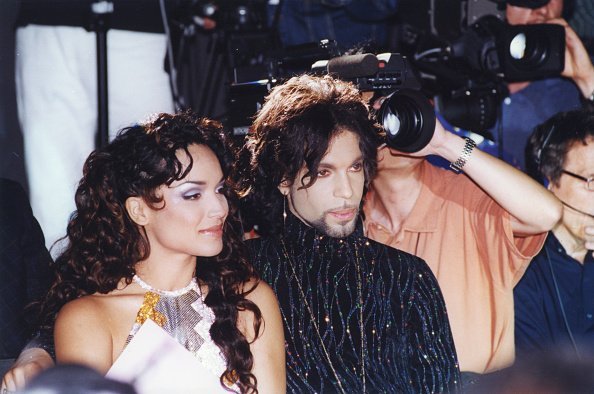 PRINCE'S WIFE
Although Prince and Mayte had developed a friendship, and things were beginning to progress, the two did not have a full-fledged relationship until she was 19 years old. It was at this point that she and Prince had sex for the first time, an experience she says was liberating for her.
After dating for quite a while, the two decided to tie the knot, and Prince proposed unusually. The singer proposed to his soon-to-be wife over the phone in 1995 and the next year, the two got married on Valentine's day.
Life as Prince's wife was fascinating for Mayte. She said that he was funny, loving, and caring in his own way as opposed to what people thought who perceived him as controlling and narcissistic. She also revealed that Prince often wore her make-up and clothes, an act she found strange but endearing.
The couple was happy and even more ecstatic when Mayte found out she was pregnant. Speaking on how Prince took the news, she said he was a bit distracted at first, but when he finally heard what she was saying, he became amazed and joyful.
Trouble, however, was lurking in the corner for the happy couple when the pregnancy that had them excited soon became the very reason they went their separate ways.
AMIIR NELSON
The news of Mayte's pregnancy had Prince excited. The soon-to-be father became more doting and caring towards his wife. The happy parents even went as far as naming their soon-to-be-born son Amiir which means Prince in Arabic.
Things started going wrong when during the pregnancy, Mayte discovered that she was bleeding and had to be taken to the hospital. There, they were told that something seemed wrong, but Prince refused to accept the negative comments.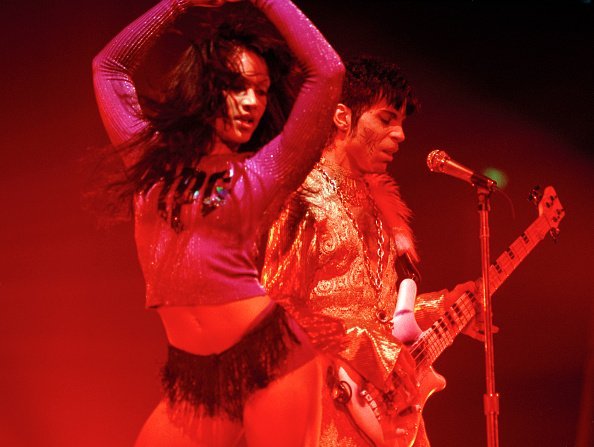 Doctors advised that the couple get rid of the baby as there might be a genetic disorder or a case of dwarfism, but the two insisted on keeping the baby as they believed it was something they could cope it.
When Amiir was born, Prince and Mayte were not ready for what they saw. He was born with a rare genetic disorder called Pfeiffer Syndrome, a condition that made a child look deformed with bones and body parts fused together.
Trying their best to sustain his life, the two gave their all, but Amiir died six days after he was born.
DEALING WITH LOSS
The death of Amiir Nelson rocked the marriage of Prince and Mayte. The two, who tried grieving in their own way, ended up drifting apart before calling it quits.
In dealing with the loss, Prince decided to find faith and hope in religion, which led him to join the Jehovah's Witnesses after being introduced by a friend. Also, during an interview with Oprah, when asked about Amiir, the singer said their son was doing fine even though he had been dead a week before that.
Mayte, on the other hand, said she found it hard to get over the grief, and she could not bring herself to absorb the pain the way Prince did. Sharing her experience, she said before the Oprah interview she and Prince had, she had been crying all day, and Prince had to drag her out to grant the interview.
When the two got pregnant again and lost the baby, Prince decided not to have anything to do with Mayte and instructed his assistant to burn down the house and everything that reminded him of her and the baby. Following this, Prince and Mayte went their separate ways, getting divorced in 2000.
LIFE AFTER PRINCE
After Mayte and Prince got divorced, she went on to live a fairly private life. She adopted a daughter and started a dog charity organization.
When Prince died, his second ex-wife Manuela Testolini sent a text to Mayte telling her to please call as she had some news to pass across. When Mayte called back, Manuella revealed details of Prince's death from an accidental overdose.
Shocked, Mayte said it took her a while to process the grief but consoled herself with the fact that Prince and Amiir were finally together following Prince's death.
Subsequently, Mayte went on to write a book detailing her life with the Rockstar, stating that she wanted people to see him for the man he was and not what he was perceived to be. The book titled "The Most Beautiful: My Life with Prince," shares more details about Mayte's life and the one she had with Prince.