Soleil Moon Frye from 'Punky Brewster' Once Said Demi Moore Helped Her Deliver 4 Kids
Actress Soleil Moon Frey gave birth to 4 children, with a little help from her friend.
Some have said that the loneliest moment in any woman's life is when she is giving birth. It's something she can only do alone...or with a doula to ease the way through that extraordinary ordeal.
S
oleil Moon Frey has been privileged to have as her doula
one of the premier actresses of her generation, Demi Moore.
Soleil's husband Jason Goldberg and Demi's husband, Aston Kutcher were partners and the families were close.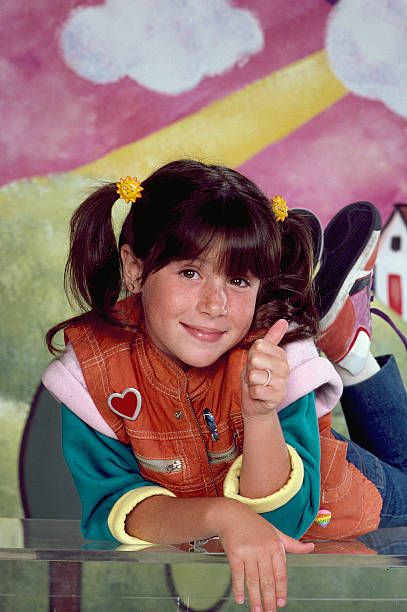 FOUR CHILDREN AND A DOULA
Soleil, best known to audiences as the feisty 7-year-old Penelope "Punky" Brewster in the 80s NBC sitcom Punky Brewster.
The former child star is now a director and a screenwriter, and the mother of four children whom she brought into the world with the help of her BFF, Demi.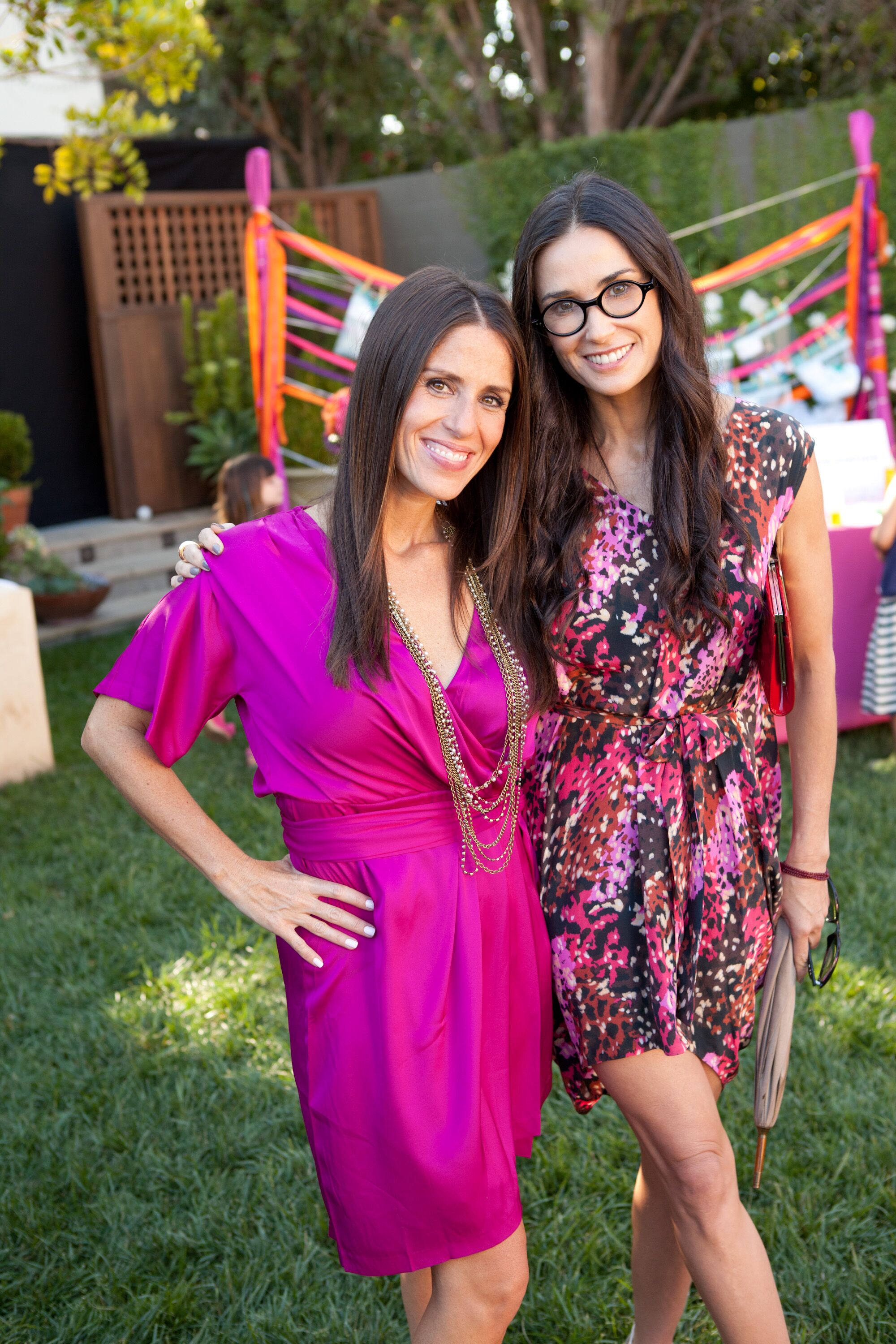 DEMI MOORE - MOM'S HELPER
According to Soleil, Demi is "the best," cool-headed and competent. Soleil revealed that Demi's been by her side through the birth of all 4 of her children. Soleil revealed: 
"She's been in all my birth rooms. She's like a doctor. She's like, 'Alright. I'm here. Step back everybody.'"
GIVING BIRTH TO STORY
When Soleil gave birth to her youngest son, Story, now 3, Demi realised that she was far advanced into labor and would give birth within minutes and immediately called the doctor. Soleil revealed:
"Demi gets the phone with the doctor, she's like, 'If you're not gonna do it, I'm gonna do it. She was ready. But then [the doctor] walked in and within five minutes, the baby popped out. He literally, like, shot out."
THE FIRST BIRTH
Soleil gave birth to her first child, daughter Poet. By her side was Demi, who was then married to Ashton Kutcher. Soleil's husband Jason Goldberg and Demi's husband, Aston Kutcher were partners and the families were close. For the first-time mother, Demi's support was invaluable. Soleil said:
"[Demi] happens to be a brilliant birthing coach. She must have been a doctor in a past life. She was everything you could ever need or want in a coach."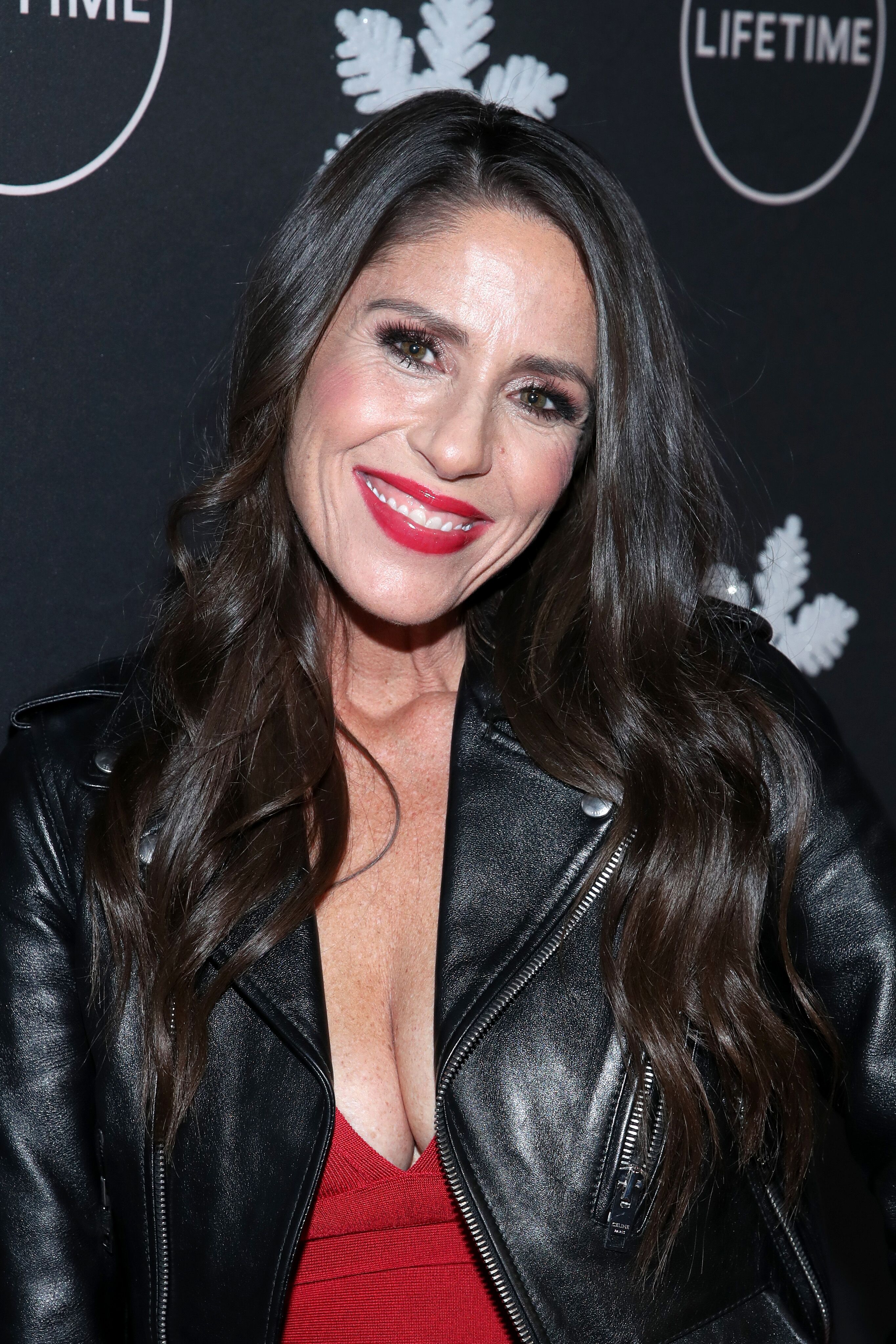 After that, Demi became Soleil's go-to birth-coach and doula for every one of her children's births, helping her bring daughters Poet, 14, and Jagger, 11, and sons Lyric, 6 and Story, 3 into the world.
Demi is an experienced mother herself, having given birth to three daughters Rumer, Scout, and Tallulah whom she shares with ex-husband Bruce Willis. Demi had married Kutcher - 15 years her junior - in 2005, and in 2007 she suffered a miscarriage, losing her baby at 6 months gestation. She was 42.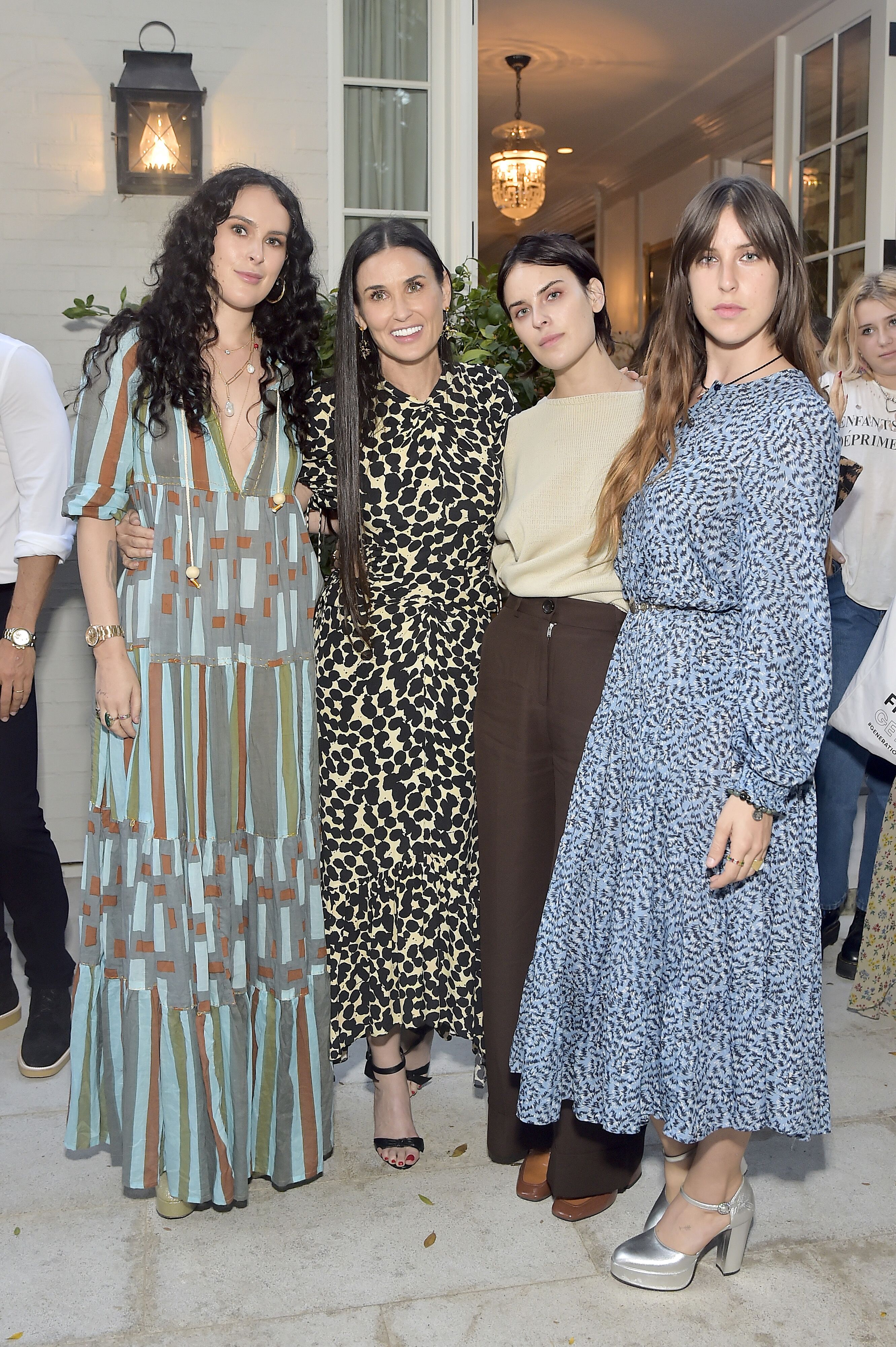 In 2011, Demi and Kutcher announced that they were separating after 6 years of marriage, and in 2012 they filed for a divorce. But even though Demi divorced Kutcher, she remained as close as ever to her friend Soleil. Soleil said:
"Demi is an incredible advocate and supporter of mine and really an incredible friend."
 Ashton Kutcher remarried in 2015 to actress Mila Kunis, and the two share two children, daughter Wyatt, 5, and son Dmitri, 3. 
SOLEIL MOON FRY - MOTHERHOOD IS MY BUSINESS
Soleil had made being a mother her career.  She created a web series which focus on child-rearing and mothering issues, and in 2011 she published her first book: "Happy Chaos: From Punky to Parenting and My Perfectly Imperfect Adventures in Between."
In 2013, she published her second book, this time focusing on giving women tips on how to decorate and plan parties titled "Let's Get This Party Started." 
As a direct result of the success of "Let's Get This Party Started," in 2014 Soleil launched a company that sells party decoration kits, later expanding to activity kits for families. With four active pre-teens, Soleil needs all the help she can get keeping them busy and entertained...