Gwen Stefani Celebrated Son Apollo's 6th Birthday with Sweet Tribute
Singer and songwriter Gwen Stefani celebrated the sixth birthday of her son, Apollo, by posting a loving tribute to him on her Instagram page, accompanied by a photo of her, Apollo, and beau, Blake Shelton. 
Gwen Stefani shared a lovely photo of herself and Blake Shelton posing with Apollo and his beautiful birthday cake. In the caption to the post, the proud mom wrote:
"6 years ago, GOD blessed us w this little angel [emoji] boy [emoji] #thankyouGOD #happybirthday #APOLLO GX."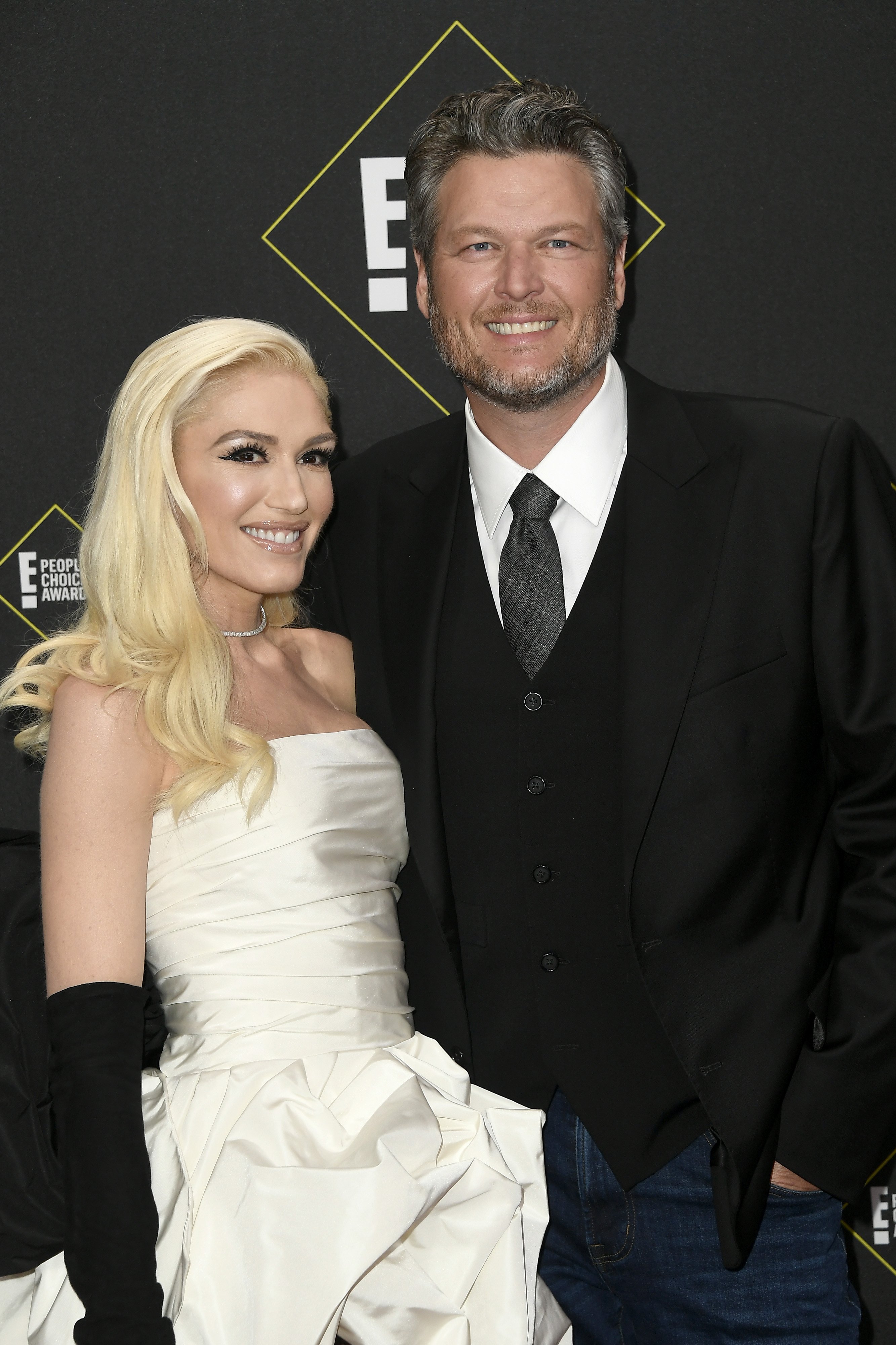 In the picture, Blake Shelton wore a black T-shirt and held on to Apollo's birthday cake, which had the words, "Happy birthday Apollo" written on it. The birthday boy also wore a black t-shirt, with the flaming name, "Trashed" inscribed on it.
Gwen Stefani completed the photograph, showing her smiling face on the far left. The cute picture and post were liked by almost 400,000 people, while over 2900 commented on it. 
Apollo is Gwen Stefani's lastborn son from her marriage with ex-husband, Gavin Rossdale, who she was married to from 2002 to 2015. With him, she had three sons, Apollo, and his older brothers, Kingston, and Zuma. 
Gwen Stefani has formerly spoken of how she didn't think of herself as a mother, but quickly learn how to accept it
Gavin Rossdale also celebrated his son's birthday with a post on Instagram. In his post, he shared a gallery of six images of himself and Apollo spending time together. 
The first picture of the lot, which had a red filter, showed Apollo wearing a "Converse All Star" jacket, and smiling, while his father kissed him on the cheek. Gavin captioned his post thus:
"my love turned 6 – endless magic endless joy endless Nutella ———apollo we all love you so much —- [emoji] xx."
Meanwhile, Gwen Stefani and Blake Shelton have been dating since 2015, after ending their previous relationships. Blake was formerly married to Miranda Lambert from 2011 to 2015, and Kaynette Williams from 2003 to 2006. 
Gwen Stefani is a great mother to her three children, and despite her busy schedule, she makes time for them, while also excelling in her career. 
Gwen Stefani has previously spoken of how she didn't think of herself as a mother but quickly learned how to accept it, as well as manage to be a mom and having a great career. 
The 50-year-old's approach to parenting is to take it one day at a time, and that approach is paying off, with Gwen doing great as a mother, and her beau, Blake Shelton, ever-present to lend a helping hand.