Dwyane Wade's Sister Tragil Posts Emotional Pic with Her Brother as She Promotes 'Unexpected' Doc
Dwyane Wade, one of the best point guards in the history of the NBA, is beginning to embark on his post-NBA journey, and he's getting all the support he needs from his family.
Last week, Tragil Wade, Dwyane's sister, and a known education activist shared a moving picture of herself and her brother.
The post was to promote "D.Wade: Life Unexpected,"  a new documentary about Dwyane's illustrious career and life path following his retirement from pro basketball.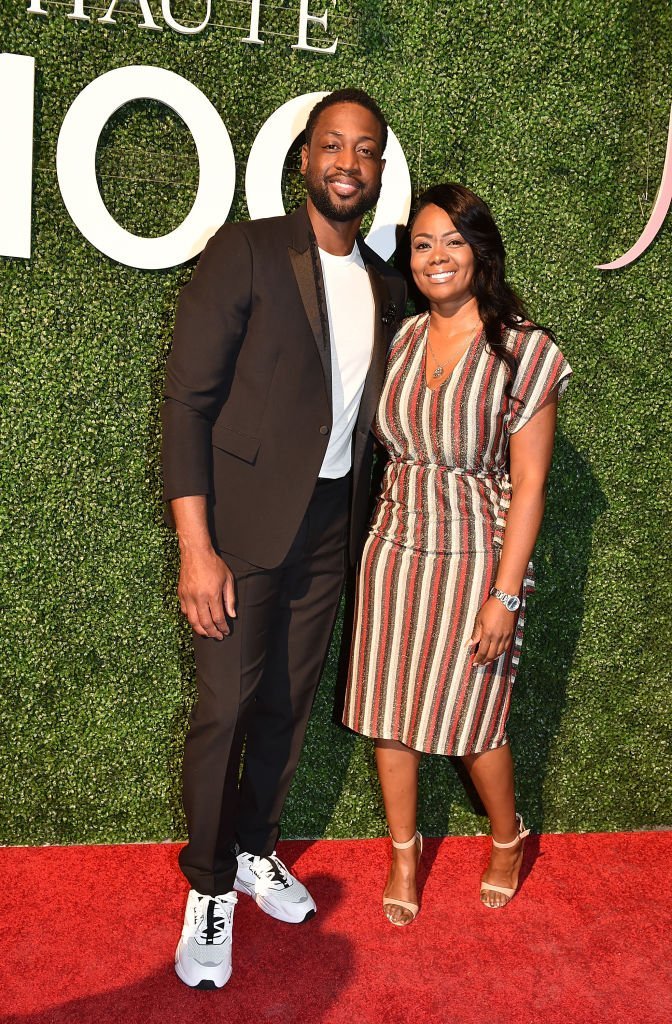 The first picture was one in which she tearfully looked at her younger brother at a public event, most likely his recent jersey retirement ceremony at the Miami Heat.
In contrast, the second was an official poster for the new documentary. She captioned the picture,
"Watch wade Unexpected tonight at 9 eastern time on ESPN. You will really see why my face looks like this #grateful."
The documentary in question is one that many have anticipated for a while now. According to a report from the Miami New Times, the film will tell the story of Dwyane's career from the perspective of a player who suddenly finds out his career won't be the same.
The news source confirmed that it would include clips from exclusive footage, home movies, video diaries, and various all-access footage that Dwyane's camp has compiled over the years.
Zaya had reportedly known about her gender identity for almost a decade now.
Speaking with long-time friend and accomplished cinematographer Bob Metelus, Dwyane reportedly said, "I look at my life like it's someone else's story."
Regardless of that, Dwyane's life continues, and for now, the most important thing will have to be his daughter Zaya.
Earlier this month, Dwyane appeared on The Ellen DeGeneres Show, where he confirmed that the 12-year-old, who was born "Zion," would now be going by the name "Zaya" and using female pronouns.
The announcement sent shockwaves across the entertainment industry, especially considering that Zaya had reportedly known about her gender identity for almost a decade now ⁠— despite being just 12 years old.
Regardless, the support that her family, fans, and friends have shown to her has been overwhelming. Zaire Wade, Dwyane's first son, shared a picture of himself and Zaya while they were much younger, on Instagram last month, along with a heartfelt message of support.
He wrote in part, "I've told you that I would lay my life down to make sure you are ten toes down and happy on this earth," adding that he would continue to support his "best friend" regardless of what anyone says.