Debbie Reynolds' Granddaughter Billie Lourd Is All Grown up and Looks so Much like Her Legendary Grandma
Billie Lourd looked identical to her famous grandmother Debbie Reynolds as she showed off a few fun and flirty poses in a black dress by designer Tom Ford.
Billie Lourd, the daughter of Carrie Fisher, and granddaughter of Debbie Reynolds is part of a rare legacy of successful generational Hollywood actors that could only be matched by the likes of Kirk Douglas, and his family,
Following in her mother and grandmother's acting footsteps, Debbie has starred in "Booksmart," "Scream Queens," and "American Horror Story."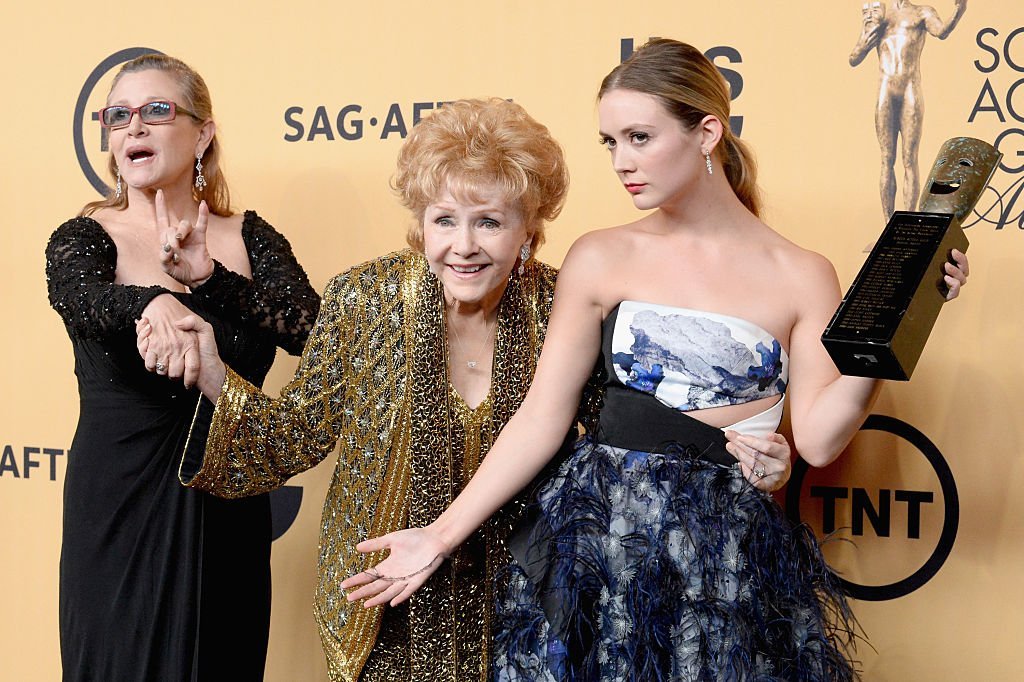 On the fast track to coming the next "it girl," she was recently invited to the Tom Ford fashion show in Los Angeles, California. Showing off her little black dress by the designer, she took a few flirty poses before heading out the door.
Billie was dressed in a tight-fitting black strapless cocktail dress. It was detailed with a corset style that showed off a burst of feathers along the front of the design.
Letting the dress speak for itself, Billie opted for minimal jewelry, wearing a pair of diamond inner ear earring's. For makeup she had a dark eye, a glossy nude lip with her hair in a messy ponytail, one fan pointed out that she looked like Debbie, saying:
"Billie I see a lot of your grandmother in that first picture! ❤You definitely make both your mom and grandmother proud!! ?❤."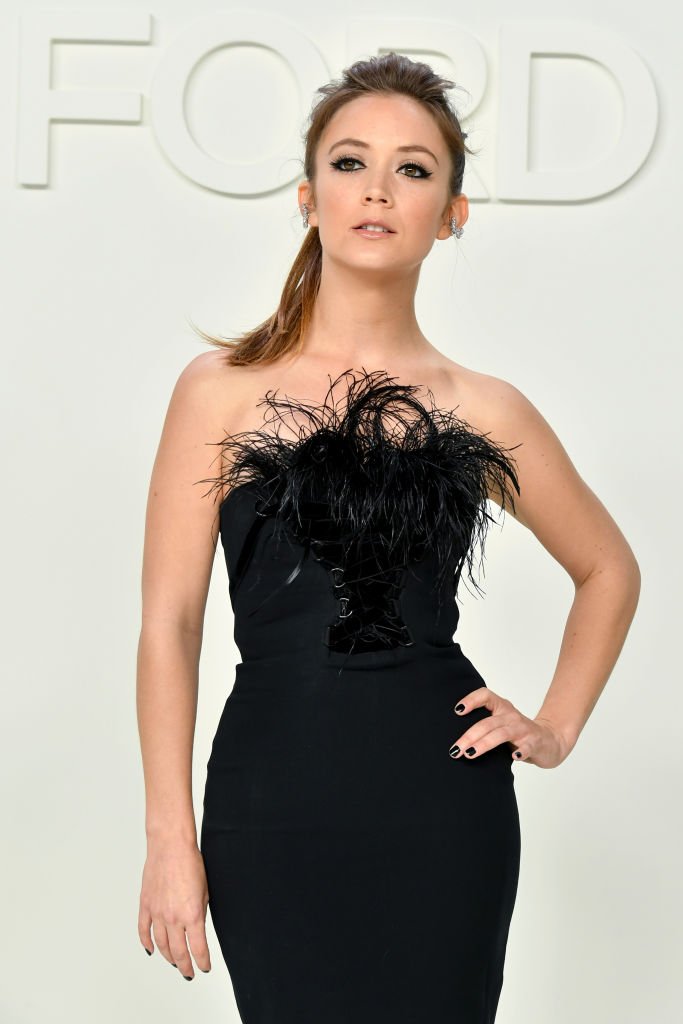 It is 
reported,
 many of Debbie's younger pictures, when she was started off as a budding actress, would have you making a double-take when looking a side by side images of her and Billie. Gushing over her bond in 2016 on the Late Night with Seth Meyers, she 
said:
"She gets really upset when I get called 'Carrie Fisher's daughter.' She wants people to call me 'Debbie Reynolds' granddaughter.' It's very offensive to her.'" 
Considering Billie inherited Debbie's bright eyes and thick lashes, along with small nose and thin lips, it is no wonder she wanted her to be called "Debbie Reynolds' granddaughter."
The uncanny resemblance came in handy for Billie who played the granddaughter of Debbie's character Bobbi Adler on "Will and Grace" in the show's most recent season.
Debbie guest-starred in 12 episodes of "Will Grace," where she earned an Emmy nomination in 2000, for the Outstanding Guest Actress in a Comedy Series category.
It is reported, Billie's feature on the show had many fans emotional over her playing a character so similar to her late grandmother.