Michael Landon's Widow Cindy Shares Photo of Dog Bruno Getting Oxygen Treatment & Reveals Her Heart Is Breaking
Cindy Landon recently revealed that her heart was breaking in an Instagram post after she shared some updates about her dog, Bruno's health.
Over the last few years, fans and followers of Michael Landon's widow, Cindy Landon, have become accustomed to seeing her dogs.
While she has shared happy times with the dogs, the producer recently took to Instagram to share some sad development about one of the dogs, Bruno.
Cindy's post featured a picture of Bruno, who appeared sick, and a caption that she used to urge him on. She wrote:
"My boy in oxygen…breaking my heart…come on, Bruno, you can do this."
As expected, her fans crowded her comment section with words of encouragement as some asked if the dog had a heart condition. A few people even stated that they were keeping Bruno in their prayers for a speedy recovery.
This wouldn't be the first time the producer would wear her heart on her sleeve when it came to animals.
She has, in fact, gotten awarded for the kindness that she shows animals as she was presented the "Philanthropist of the Year" award by Last Chance for Animals (LCA), according to Malibu Times.
It was during her time as a make-up artist on "Little House on the Prairie" that she met her late ex-husband, Michael Landon.
The honor was bestowed upon her back in 2016 when the nonprofit animal protection group hosted its annual benefit function at the Beverly Hilton.
The publication added that Cindy and the LCA founder, Chris DeRose, had met seven years before she received the award at a fundraiser. Cindy claimed that she had been impressed by his "hands-on involvement" in running the organization, even after 30+ years of being in charge.
Besides the awards under her belt, the 63-year-old has also been busy on the production front, as per IMDB.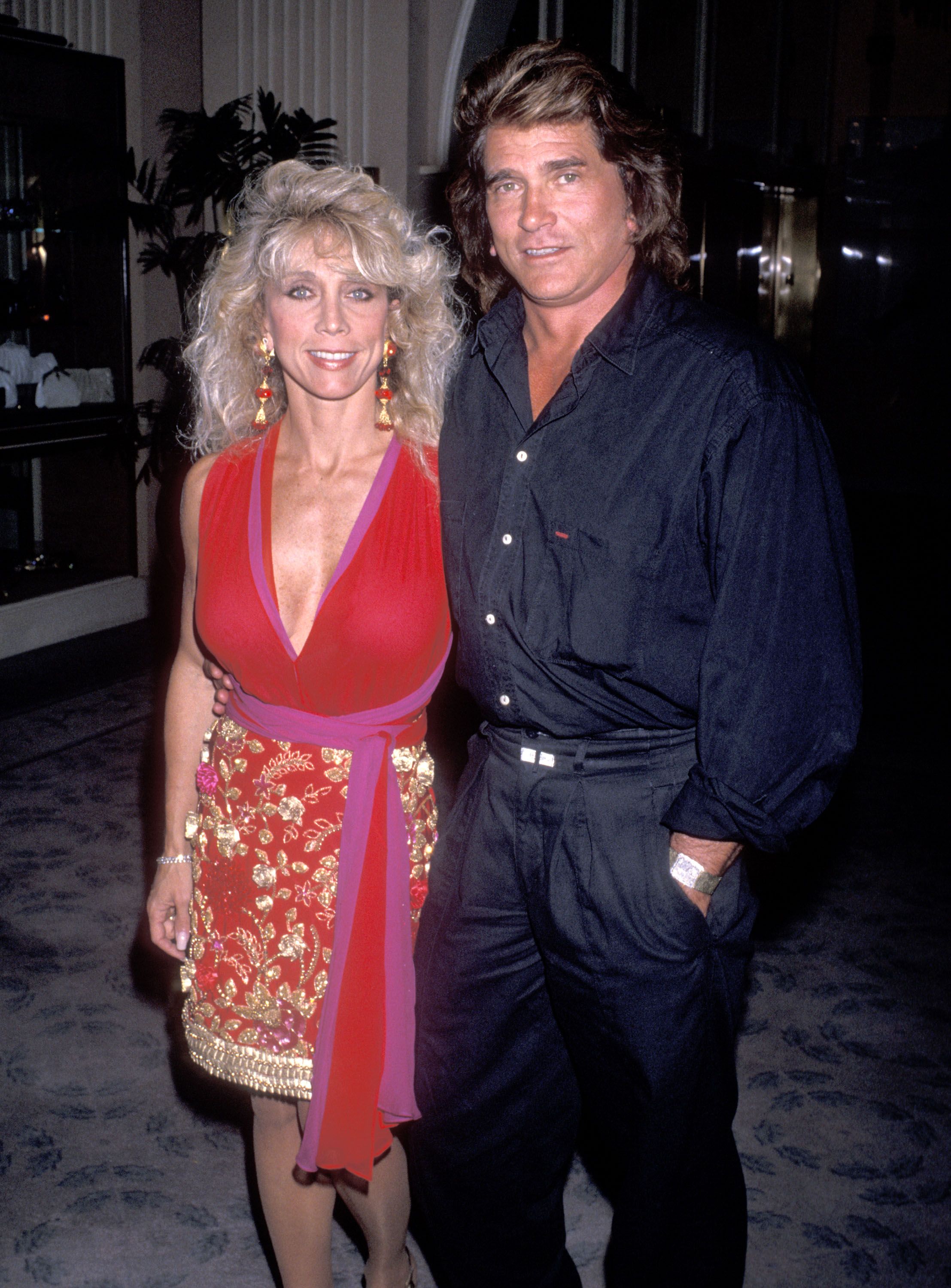 The site reported that she had produced some movies, with the most recent being the 2018 movie, "The Game Changers." However, before she started calling the shots behind the cameras, Cindy was a make-up artist.
It was during her time as a make-up artist on "Little House on the Prairie" that she met her late ex-husband, Michael Landon.
Meanwhile, Marie Claire has reported that Cindy isn't the only celebrity who has dogs as best friends. According to the site, actor Jake Gyllenhaal owned a German Shepherd rescue called Atticus and a Puggle known as Boo Radley.
Even Queen Elizabeth II isn't left out of the list as she has allegedly owned more than 30 corgis since she became Queen in 1952. In 2018, her final royal corgi, Willow, passed away, leaving the Queen with two Dorgis (a Corgi-Dachshund mix).