Marilyn Monroe's Photos and Negatives from the Filming of 'Niagara' up for Sale at an Auction
Marilyn Monroe starred in the 1953 thriller film, "Niagara," and the legendary actress's time behind-the-scenes of the film was captured by Canadian journalist and photographer Jock Carroll.
According to RR Auction, Carroll's massive set of photographic negatives is up for sale for around $50,000. Mostly, the collection of pictures — 227 total, 198 of which depict Monroe — is composed of black-and-white negatives.
However, it also includes some color positive transparencies. There are also a few of the sets, landscapes, and Niagara Falls alongside shots of the Hollywood icon.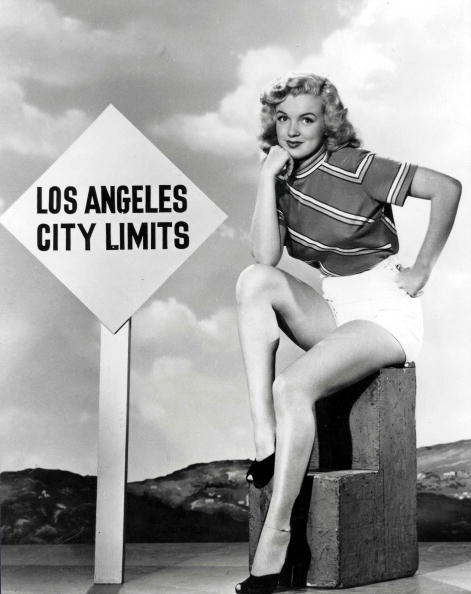 The negatives contain the copyright to the pictures, and Carroll gave the rights up to his child before he passed away, and the child will concede them to the purchaser. 
This implies that the highest bidder at the auction will reserve the option to print and even sell duplicates from the negatives. However, commercial use needs consent from Monroe's estate. According to RR Auction:
"Jock Carroll's wonderful pictures of Marilyn aptly capture her youthful beauty during this early stage of her career."
The film, "Niagara," was the American film legend's very first top-billed role, and made her a household name in Hollywood.
"Nineteen of these negatives were published in the 1996 book Marilyn: The Niagara Photographs by Jock Carroll," according to RR Auction.
The story of her death landed in the front pages of newspapers in the United States and Europe.
After huge numbers of the negatives were sold by Christie's in 2000-2001, this archive is the thing that remaining parts of Carroll's inventory from the Niagara photograph sessions.
In 2009, the actress also had never-before-seen photos posted by a website called "Life.com," as reported by PEOPLE. Those pictures were taken in 1950 by Life photographer Ed Clark in Los Angeles's Griffith Park.
There are also stunning photos of Monroe released in 2017 by Photographer Milton H. Greene, as reported by the same outlet. Monroe and Greene initially met at a photo shoot for Look magazine in 1953.
The two became friends, and their creative partnership produced more than 5,000 images and two feature films.
Monroe, who was one of the most popular sex symbols of the 1950s, died on August 5, 1962, at the age of 36. She had overdosed herself on barbiturates at her home in Los Angeles.
Her death sent shock-waves across the globe. Millions of people mourned her untimely demise. The story of her death landed in the front pages of newspapers in the United States and Europe.