AJC: Kandi Burruss' Old Lady Gang Restaurant Gets Bravo Spin-Off That May Feature Her Mom & 2 Aunts
AJC reveals Kandi Burruss' very own Old Lady Gang restaurant is getting a Bravo spin-off that features her mom and two aunts. 
A new "Real Housewives of Atlanta" spin-off show called "Old Lady Gang" is about to begin production, and it revolves around Kandi Burruss' restaurant joint. It'll feature the everyday dealings of the restaurant that Burruss and husband Todd Tucker first opened in 2016 in Castleberry Hill. 
Clearly a crowd favorite, "Old Lady Gang" is set to be Burruss' fourth spin-off with Bravo since joining the show in 2009.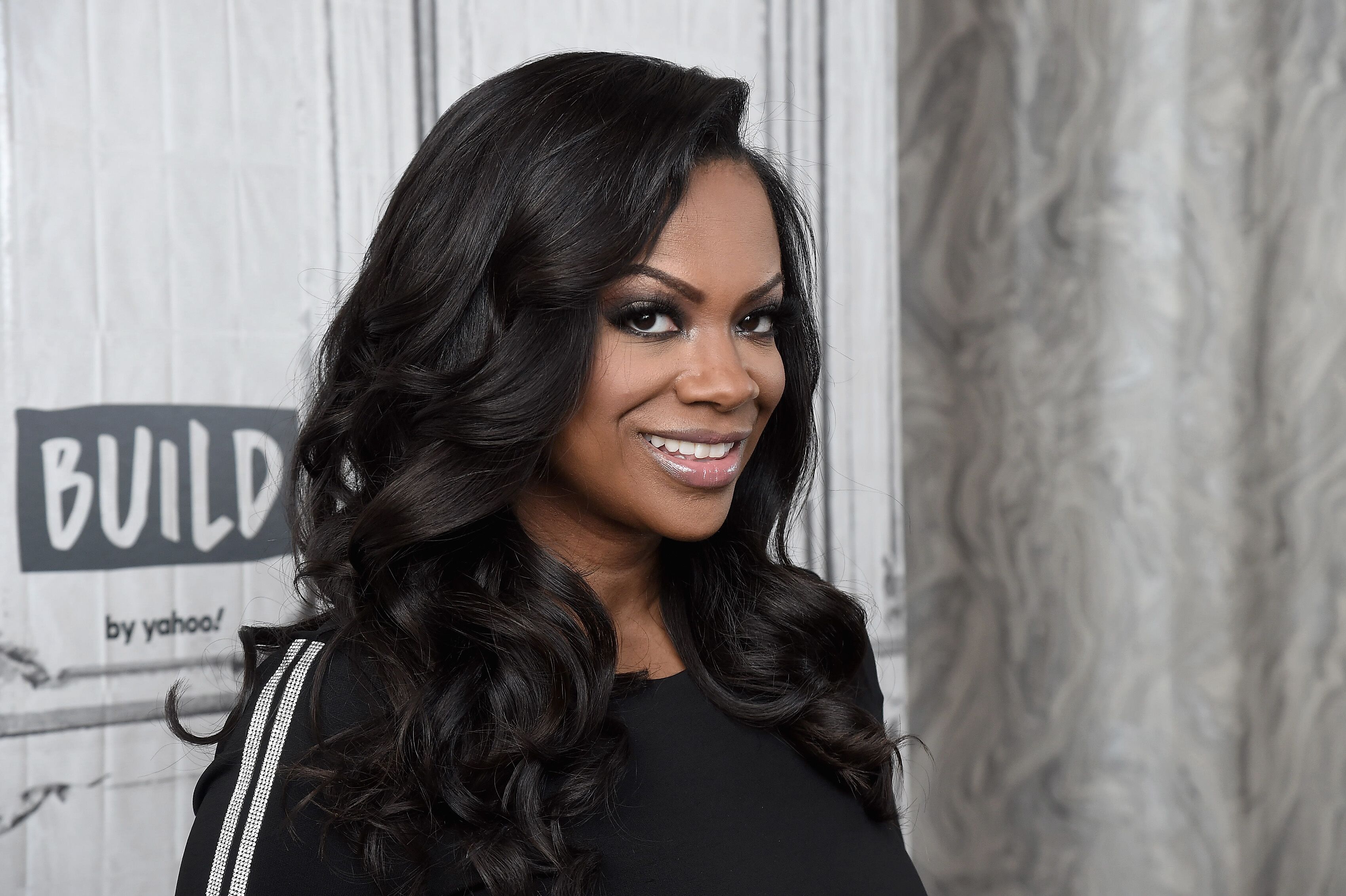 DETAILS ON THE OLD LADY GANG RESTAURANT CHAIN
The restaurant's menu includes recipes of the "Old Lady Gang" in their family, which includes Kandi's mom, Joyce Jones, and her two aunts, Nora and Bertha. 
After opening their first restaurant in Castleberry Hill, they soon opened a second branch in East Point and a kiosk inside the State Farm Arena. While it's unclear which branch the spin-off will be focusing on, Bravo is expected to make an official announcement soon. 
AN UNEXPECTED VALENTINE'S DAY SHOOTOUT
The spin-off comes after a shootout occurred at the restaurant's Camp Creek branch, where a man walked in at around 8 PM on Valentine's Day and shot another man that appeared to be his target. Before rushing out of the restaurant, he also shot two bystanders. 
Luckily, all the victims were quickly rushed to the nearest hospital and survived with non-life-threatening injuries. Burruss also responded to the incident by releasing a statement on Instagram. 
"My family and I are truly saddened by the unfortunate events that occurred at Old Lady Gang Camp Creek, on the evening of February 14th, an evening that was meant to celebrate love, unfortunately turned into something quite different. Our prayers and thoughts go out to the individuals that were harmed or in any way negatively impacted."
CROWD-FAVORITE REALITY STARS
The "Old Lady Gang" spin-off isn't the first to be made about a housewife's business ventures, as former "Real Housewives of Beverly Hills" cast member Lisa Vanderpump once had a restaurant spin-off series called "Vanderpump Rules," which ran for eight seasons and 146 episodes. 
Clearly a crowd favorite, "Old Lady Gang" is set to be Burruss' fourth spin-off with Bravo since joining the show in 2009. The other three include "The Kandi Factory," "Kandi's Wedding," and "Kandi's Ski Trip."