Chris Matthews from MSNBC's 'Hardball' Announces Retirement On-Air Amid Recent Controversies
This week, Chris Matthews shocked "Hardball" viewers when he made an announcement on-air that he was retiring from the political talk show with immediate effect.
The television newsman opened this week's segment by revealing that he was leaving MSNBC for good. Matthews's announcement came amidst a string of recent controversies facing the star.
The veteran host started the show off by revealing that he sharing would be sharing his main headline. The star jumped into his revelation by stating: "This is the last Hardball on MSNBC, and obviously this isn't for lack of interest in politics."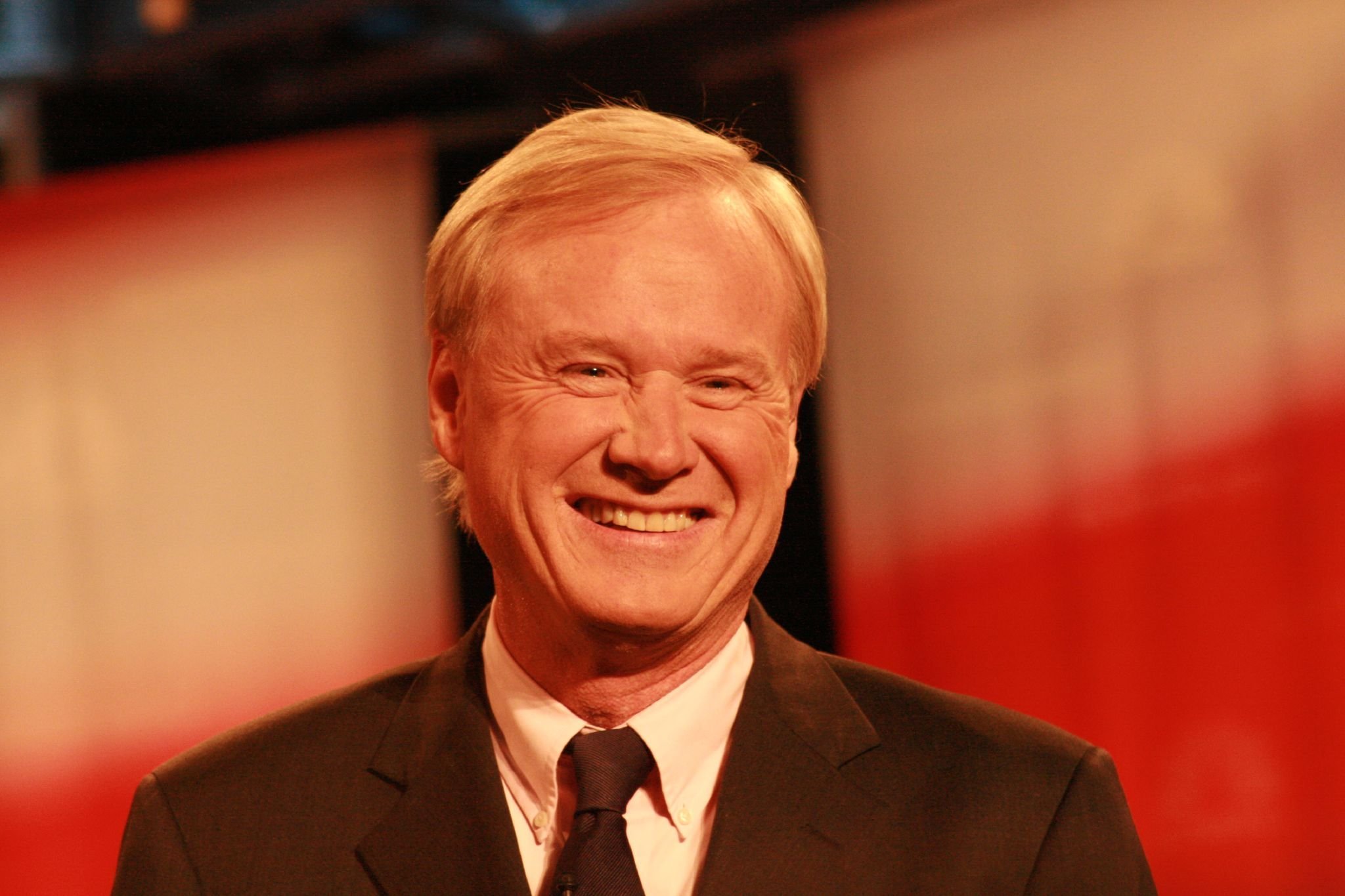 Matthews retires from MSNBC
Matthews, 74, explained that he'd loved "every minute" of working on "Hardball" for the past 20 years. He shared how excited and appreciative he was to have a job where reading the script for the day got him excited.
Compliments on a women's appearance by some men and me were never OK
The television personality's retirement was expected to come in the near future, but not this soon. He explained the immediate retirement came "after a conversation with MSNBC."
Chris addresses recent controversies
The star noted how those younger than him were available and ready to take the "reins." He revealed how that generation had made improvements to the workplace and paved the way for "fair standards."
Matthews also made an apology for several controversies swirling around him. The host was recently accused of making inappropriate comments to female colleagues in recent years.
Newsman apologizes for recent rumors
The newsman addressed the matter stating: "Compliments on a women's appearance that some men, including me, might have once incorrectly thought were OK, were never OK." He made his apology continuing: "Not then and certainly not today. And for making such comments in the past, I'm sorry."
Who will fill his shoes on Hardball
After his revelation, Matthews was replaced by Steve Kornacki, who hosted the remainder of the day's show. For now, Matthews's post will be filled by a rotating selection of hosts.
March 3, 2020
Inappropriate conduct rumors resurface
The star has become one of the most recognizable figures in American political journalism. It appears his apology was alluding to claims of inappropriate conduct that resurfaced last Friday.
In 2017, I wrote about a cable news host being gross and inappropriate with me. I was afraid to name him at the time. I'm not anymore; it was Chris Matthews! And his sexist exchange with Warren this week inspired me to revisit those moments and name him https://t.co/oBWXXJDPhR

— Laura Bassett (@LEBassett) February 28, 2020
Columnist makes accusations against James
"GQ" columnist Laura Bassett accused the newsman of making sexist remarks when she was a guest on "Hardball" in 2016. She alleged that the star said things like "Why haven't I fallen in love with you yet?" 
In her piece, Bassett gave an update to reflect that Matthews had retired in a matter of days after her story was published.