Eddie Murphy's Ex-Wife Nicole Shares Sweet Moments with Granddaughter Evie, Showing She Has Her Grandma's Eyes
Eddie Murphy's former wife, Nicole Murphy, is a proud grandma as she took to social media to share a series of heartwarming posts that featured her granddaughter, Evie.
Nicole Mitchell Murphy is a talented model and entrepreneur; she also happens to be the only woman famous comedian Eddie Murphy, legitimately married and had kids with — the pair share five children between them. 
Nicole recently took to her Instagram page to post a closeup photo of herself with her granddaughter.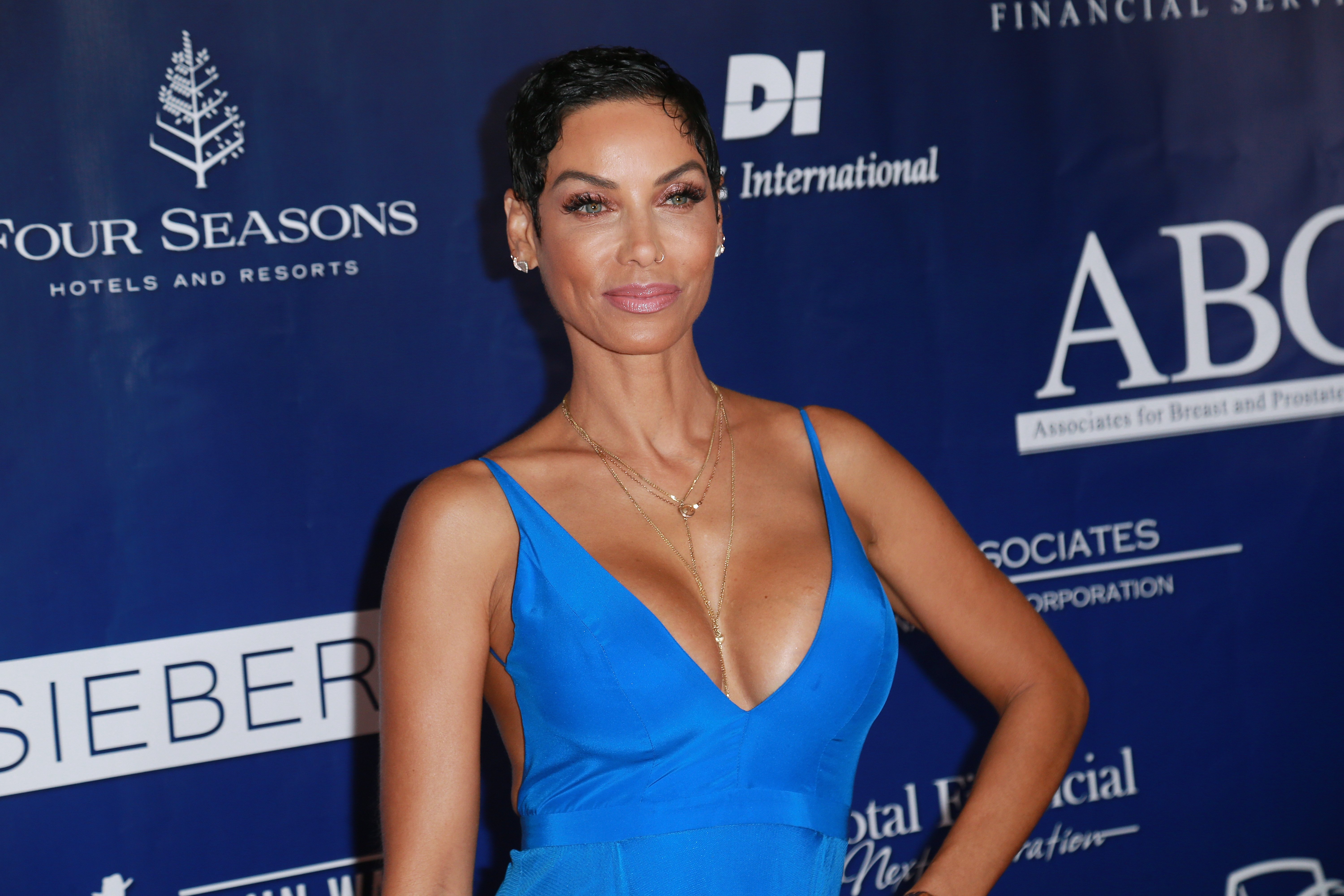 Her name is Evie, and in the captions, Nicole declared that the bundle of joy has her eyes. Fans of the actress couldn't help but agree as they took to the comments section to share their opinions. A fan reiterated,
"She certainly does have your eyes."
The photo was not the only heart-melting post the proud grandma shared on her page. She also uploaded two short video clips that melted hearts just as the picture did. 
In one of the clips, Nicole could be seen smiling with her eyes trained on the camera while Evie just seemed contented with chewing the play toy she had in her hands — she also managed to look cute while doing it. 
The other clip captured little Evie's attempt to crawl, and Nicole promptly captioned it with a warning that said the trouble was about to begin. However, she added that it would be in a good way.
Eddie Murphy has five other children with several other women with his 10th child just a few months older than his grandchild.
This is not the first time Nicole is publicly expressing her love for her first grandchild, as she is fond of posting pictures with captions that leave no doubts about her love for her. 
Back in 2019, the gorgeous model shared several heartwarming pictures of little Evie, and her caption was just as lovely as the pictures — "you just feel my heart with joy."
The little bundle of joy was born to Nicole's son, Miles Murphy, and his girlfriend, Carly. She was born in July 2019. 
Bria Murphy, Eddie's first daughter with Nicole, took to her Instagram page to congratulate her brother on the delivery, stating that little Evie had the "best parents."
Aside from his five kids with ex-wife Nicole, Eddie Murphy has five other children with several other women with his 10th child just a few months older than his grandchild.
During a sit down with Ellen DeGeneres on her talk show, he revealed how people react when they realize he has ten kids. 
He said, "Men kind of look at me like, He's crazy. How much did that cost? And women, there's something sexy about it. Eddie Murphy must be doing his thing. Eddie Murphy be gettin' it in." 
Though other people might raise their brows at the idea of having ten kids, the "Coming to America" star has revealed that he doesn't mind one bit.