Eddie Murphy's Ex Nicole Dotes on Her Baby Granddaughter Evie in an Adorable Photo
Nicole Murphy is on cloud nine four months after the birth of her first granddaughter, Evie Isla Murphy, and she can't stop gushing about the adorable baby girl on social media. 
Being a grandmother never looked better. At 51, Nicole Murphy might be one of the sexiest grandmas in the entertainment industry, with an enviable physique and ageless beauty.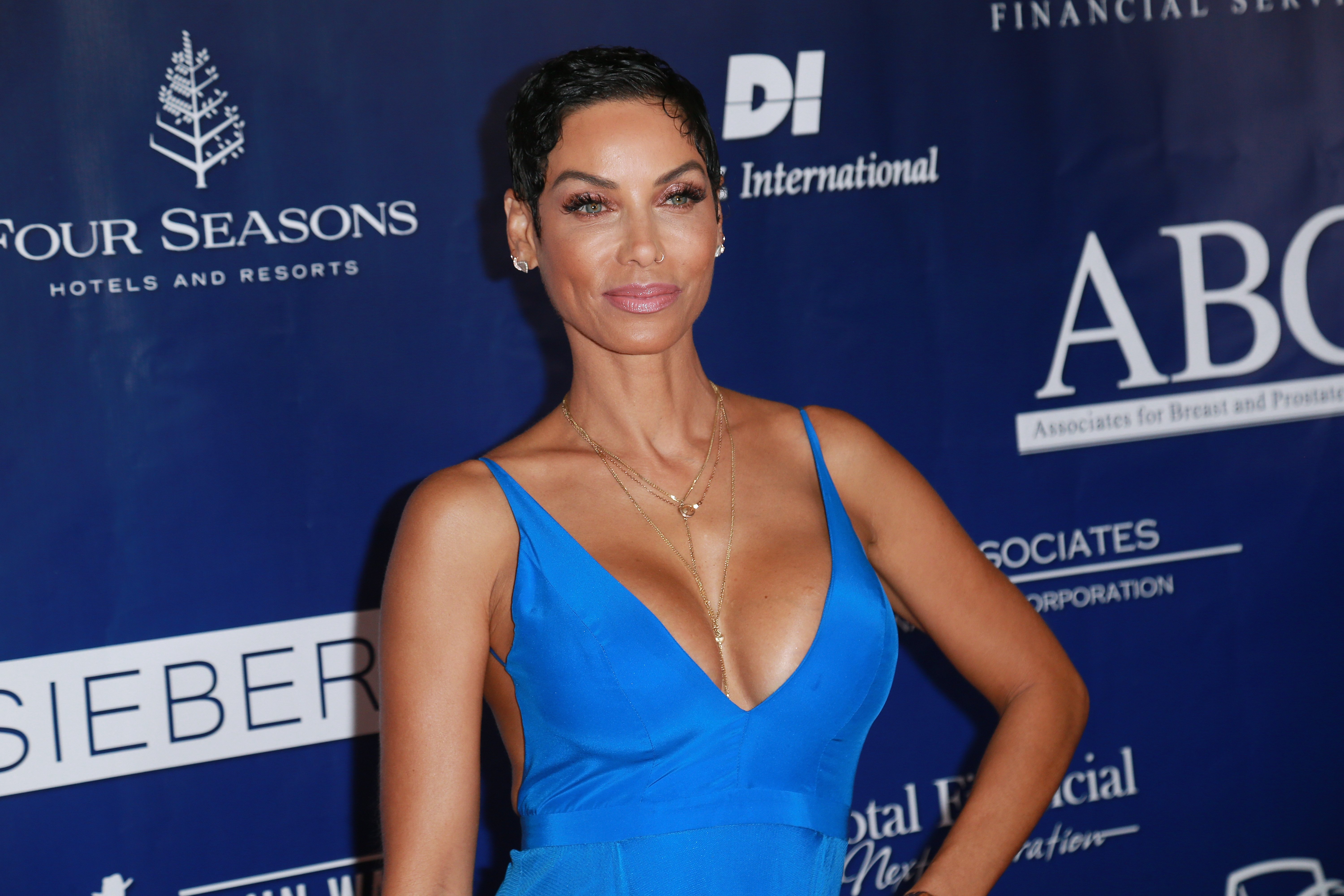 In a recent Instagram post, Nicole melted hearts among her fans with an adorable snap of her 4-month-old granddaughter, Evie, who was resting in her carrier and looking straight into the camera with a little smile on her face.
The tot has her feet together and is wearing a cute floral jumper, looking like the perfect picture of joy, just like Murphy mentioned in her caption
"You bring me joy my sweet Evie  #mygrandbaby."
FANS REACT
Fans of the model took over the comment section gushing about how adorable Evie is, and most agreed she inherited her grandmother's good looks.
"I can see why she brings you joy.. she is absolutely beautiful... that smile is everything," wrote one user.
And another added, "She looks like you glam ma!!!"
Shaunie O'Neal, from "Basketball Wives," also chimed in to say:

IN THE EYE OF THE HURRICANE
Evie is the daughter of Nicole and ex-husband Eddie Murphy's son, Miles. The 26-year-old welcomed the baby with his girlfriend of ten years, Carly Fink, on July 2. 
Just a few weeks later, still in July, Nicole was surrounded by controversy when she was photographed kissing director Antoine Fuqua, who is married to actress Lela Rochon, while on a trip to Italy.
Murphy was called a homewrecker, and at first, she said Fuqua was a family friend and they were just "exchanging a friendly greeting." 
That statement caused even more outrage, of course. And soon after, Murphy changed her story, explaining that she didn't know Fuqua was still married to Rochon.
Last month she made an appearance on "The Wendy Williams Show" to give her side of the story. However, she didn't say that much beyond admitting to her mistake and sending a public apology to Rochon and her family.
But that didn't lighten the load at all, as fans believe she wasn't honest. Still, Nicole has moved on and is now focusing on brighter things, like her adorable granddaughter.