Oprah Winfrey Meets Fitness Guru Charles D'Angelo Whom She Inspired to Lose 160 Lbs during '2020 Vision' Tour
Oprah Winfrey has been changing lives for decades, often without knowing it. One fitness guru finally got to share his story with the legendary talk show host. 
During Oprah Winfrey's 2020 Vision Tour, guests shared a lot of interesting, inspiring words. There was also an incident that went viral on the internet. 
One heartwarming story was that of Charles D'Angelo's, a fitness guru who joined Winfrey at The Forum in Los Angeles. He shared his moment in the clip found below.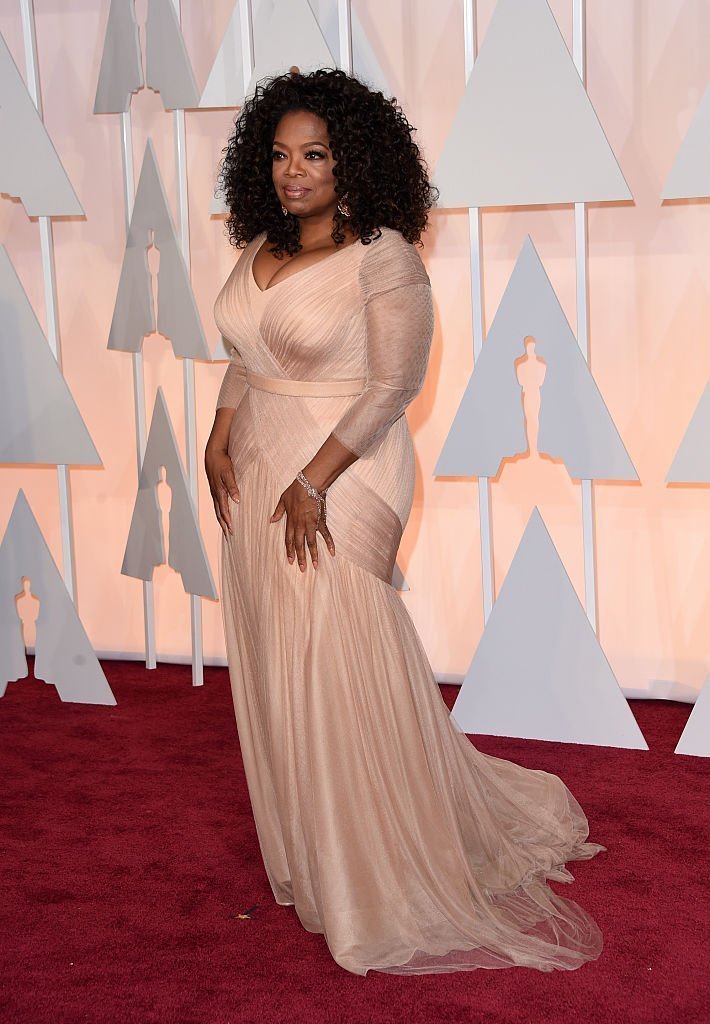 A fitness guru meets one of his idols
Speaking to Access, D'Angelo recounted how he finally got to meet the icon who played a major role in influencing his life. D'Angelo caught Winfrey's attention by holding up a photo of his old self. 
As a teenager, D'angelo stood at over 300 pounds. Not only was he facing a challenge with food, but he was also starting to feel the effects of his bad eating habits.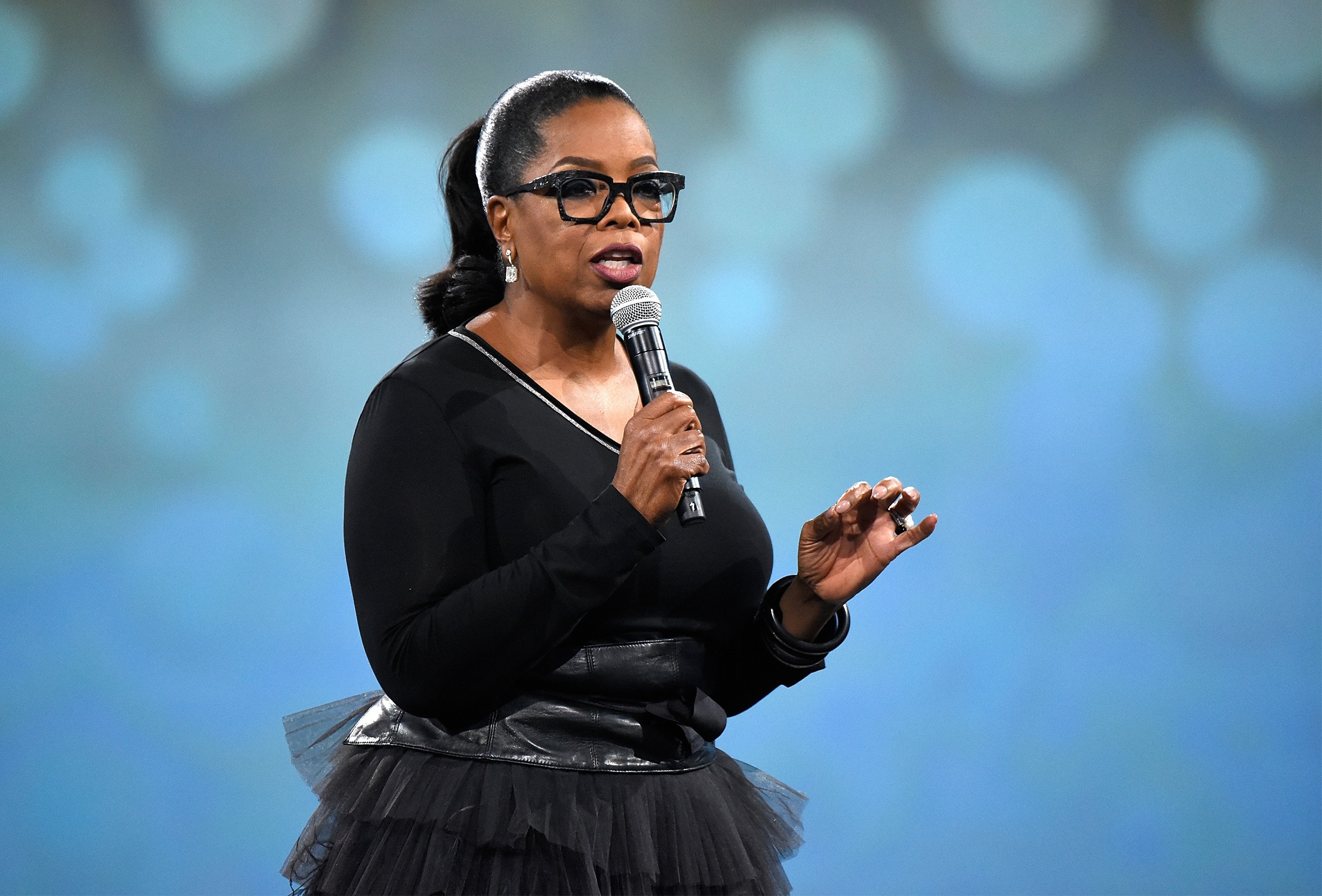 A life-changing television viewing
One night, D'Angelo picked up the remote and turned on the television. Sometime after, he went from being morbidly obese to losing 160 pounds. Afterward, he was later motivated to help others.
D'Angelo went onto write two books, "Think and Grow Thin," and "Inner Guru." During the Vision Tour, however, he spoke to an audience of 14,000 — not to mention his main inspiration, Winfrey. 
D'Angelo's history of appearances
After the event, Winfrey took pictures with D'Angelo and his wife, Crystal. According to STL Today, this isn't D'Angelo's first time in a celebrity's spotlight.
He's also appeared on "Larry King Live," "The Doctors," and been featured in People magazine. He's also posed with former presidents George W. Bush, Barack Obama, and Bill Clinton, and U2's Bono. 
Oprah falls during tour
Elsewhere in Winfrey's tour, the internationally-known speaker to a tumble that took over the internet over the weekend. Ironically, the 66-year-old was talking about balance when she fell. 
In the clip, Winfrey staggers then ends up on the floor of the stage. "Wrong shoes!" she screamed into the mic, before getting up and continuing her speech. 
She posts update for fans
The day after, Winfrey updated fans with a photo of her enjoying a self-care day. She had her leg wrapped in an ice therapy sleeve as she sat reading a newspaper. 
In her caption, she wrote in part: "So grateful to be only a little sore. She added, "Turning the day into what [Michelle Obama] calls #selfcareSunday."
Stars that have appeared on Winfrey's tour include Kate Hudson, Jennifer Lopez, Tracee Ellis Ross, Tina Fey, Amy Schumer, and Dwayne Johnson. We hope Winfrey recovers fully and in time for her next tour stop.