Kylie Jenner Shares Cute Moment with Her Daughter Stormi in Identical Dresses
The Kylie Cosmetics creator, Kylie Jenner, shared yet another cute moment with her daughter Stormi Webster as the mother-daughter duo flaunted beautiful identical dresses. 
 Earlier this week, the beauty mogul Kylie Jenner offered her followers a snap of herself with her 2-year-old daughter showcasing their most recent twinning moment, which happened during their tropical girls' trip getaway.
The elegant snap featured the mother-daughter duo sporting a white dress that was riddled with printed Dior logos in an appealing shade of pink that matched perfectly with the young entrepreneur's Dior bucket bag. 
MOTHER-DAUGHTER TWINNING
To complete the chic look, the "Keeping Up with the Kardashians" star flaunted her newly-dyed blonde hair accessorized with a stylish straw hat and a pair of white sunglasses. The excited mother was hopeful that her daughter would share more twinning moments in the caption.
"I hope she wants to match [with] me forever"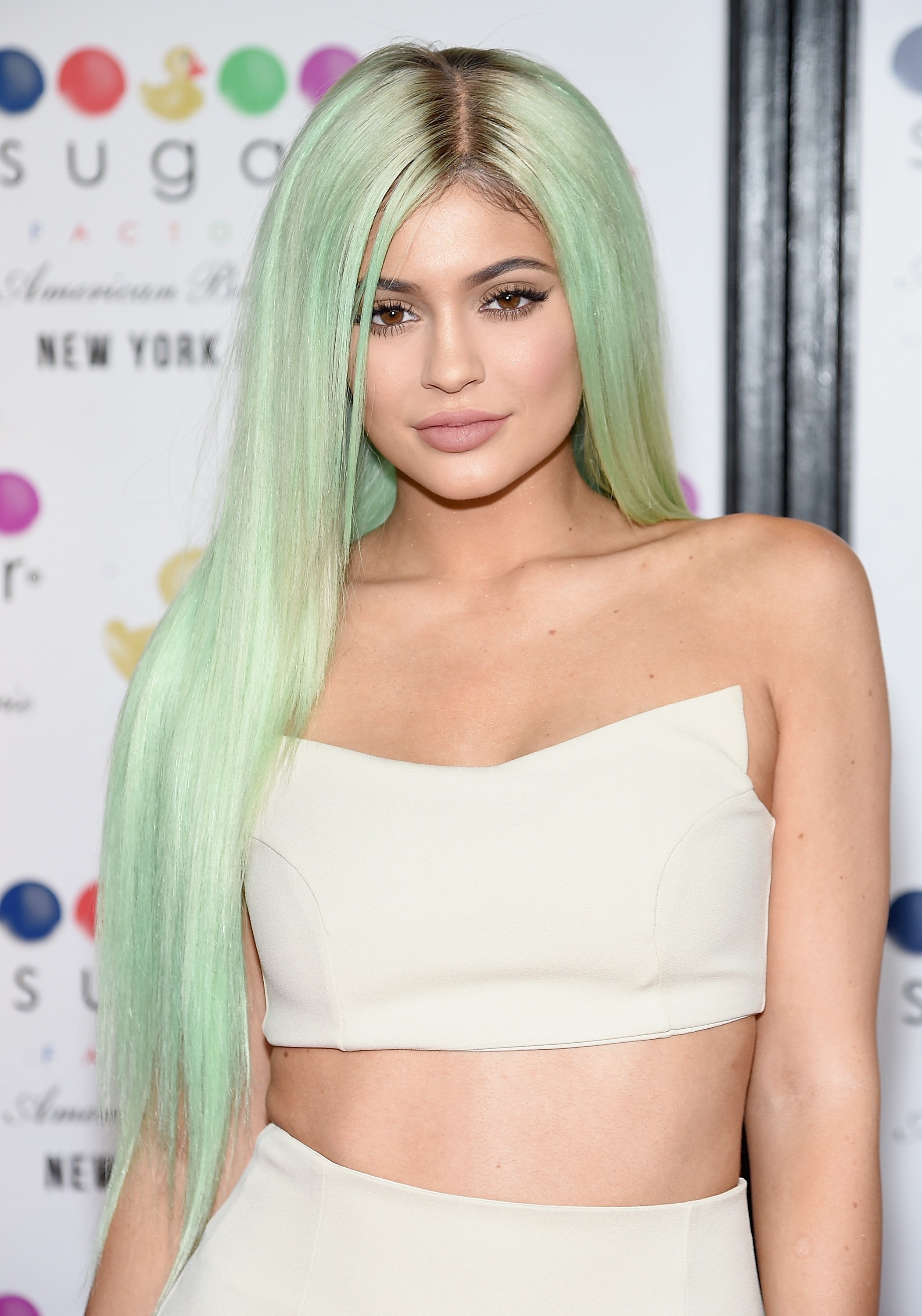 Mirroring her mother's sense of style, little Stormi rocked a mini dress with the same pink Dior motif, while coupling the adorable garment with matching pink and white jelly sandals, complete with the most adorable accessory ever, a baby doll. 
THE ADORABLE TODDLER
This was definitely not the first time that Jenner paired in matching outfits with her daughter. Previously, the pair were spotted in matching metallic pink jumpsuits in Stormi's 2nd Stormi World birthday party back in February.
Little Stormi had taken over headlines just a week ago when she made an appearance on Kylie's Instagram while donning an edgy black Chrome Hearts top coupled with matching sweatpants from the same brand.
The photogenic toddler posed confidently with puffed out lips and complimented her attire with a pair of vintage-looking red and white Air Jordans, also keeping a rhinestone-studded handbag firmly in her grasp.
THE STORMI BRAND
The snap was especially memorable as it came right after the young billionaire tried to trademark Stormi's name, competing with a New Orleans based clothing brand for the rights. 
Business Moves Consulting had already trademarked the name for Kylie's daughter and opposed Kylie's application to trademark Stormi and Stormi World, complaining that her trademark might create confusion amongst its buyers. 
The company further added that the beauty mogul had "no bona fide intent to use [the] mark in commerce for identified goods or services," implying that it doubted if she actually intended to make use of the trademarks.
The same American clothing brand previously battled the iconic DJ Khaled after he claimed that the company was conducting business using his son Asahd's name for promotion.