North West Can Hop on Track with ZaZa after Her Remix of 'What I Do' at Paris Fashion Week, Says 5-Year-Old Rapper
5-year-old rapper Zaza came out to say she wants a collaboration with Kanye West's daughter. This comes days after North performed a remix of the rapper's song at a fashion show in Paris. 
In a recent video, 5-year-old rapper Zaza said she would like to get in the studio with Kim Kardashian's daughter, North West. She also mentioned that she already has a song written for them. 
This comes after the parents of the rapper called out Kim and Kanye for failing to give credit to their daughter, when North performed a remix of one of Zaza's songs in Paris, on Sunday.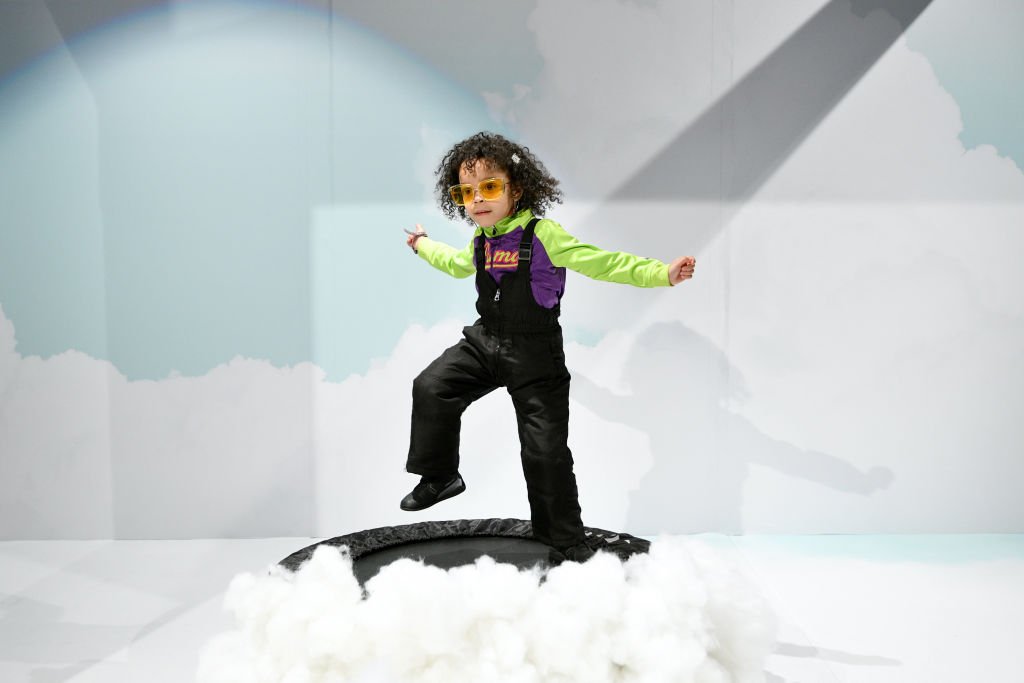 The first child of Kim and Kanye warmed the hearts of the audience when she got on stage to perform at her father's Yeezy's eight-season show at the Paris Fashion Week. She rapped:
"This is new, wearing my shoes, they are cute and cool, they are new, I am cool, see you at my school."
After Kim posted a video of the performance on social media, fans of the rapper spotted similarities between the performance and Zaza's "What I do." This revealed that North was rapping to the beat of the song.
I'm so proud of my Northie!!!!!! Her 1st performance had me in tears! She had an impromptu performance on stage at her dads Yeezy Season 8 fashion show! Shout out to Zaza!!! @redcarpetZaZa North hopes you like the remix!!! pic.twitter.com/f9Zas0OLlz

— Kim Kardashian West (@KimKardashian) March 3, 2020
Zaza's mother responded to this revelation in an Instagram post. Defending her Zara's creativity, she asked that Kanye and Kim give respect to their daughter's art.
The youngster has her youtube channel with over three thousand subscribers.
She continued and explained how Zaza and her father went into the studio to begin making music in July 2019 finally. She called it an "ultimate" experience for them.
Kim replied and acknowledged the post. Admitting that Zaza indeed inspired North's performance, She explained the performance was last minute and came as a complete surprise; She wrote;
"I didn't mean to not give credit where credit was due."
While Kim apologized for the misunderstanding, she talked about her daughter's love for the young rapper and her sister, "LayLay" who is also a rapper. She also said she would love that Zaza and North meet officially. 
ZaZa's older sister, "LayLay," gained popularity after some videos of her doing freestyles were released in 2018. She was recorded as the youngest female rapper ever to sign a record deal at the age of 11.
Following in her sister's footsteps, Zaza, born Zahara Bean, released her debut song in 2019. This launched her to fame as she captured the hearts of many across the world. 
The youngster has a Youtube channel with over three thousand subscribers and an Instagram account of over 1.5 million followers.