Gisele Bündchen Reveals Why She Wakes up at 5:30 in the Morning
Supermodel, Gisele Bundchen, in a recent interview with Vogue Australia, talks about her daily routine, which includes waking up by 5:30 AM. She describes it as charging her batteries for the day. 
Brazilian born model, Gisele Bundchen, opens up about her life as a mother, her struggles with panic attacks, and her passion for environmental activism on Vogue Australia. 
The article describes the mother of two as "talking like an evangelical preacher who has seen the light' when she talks about raising her kids, environmental issues, and her self care routine.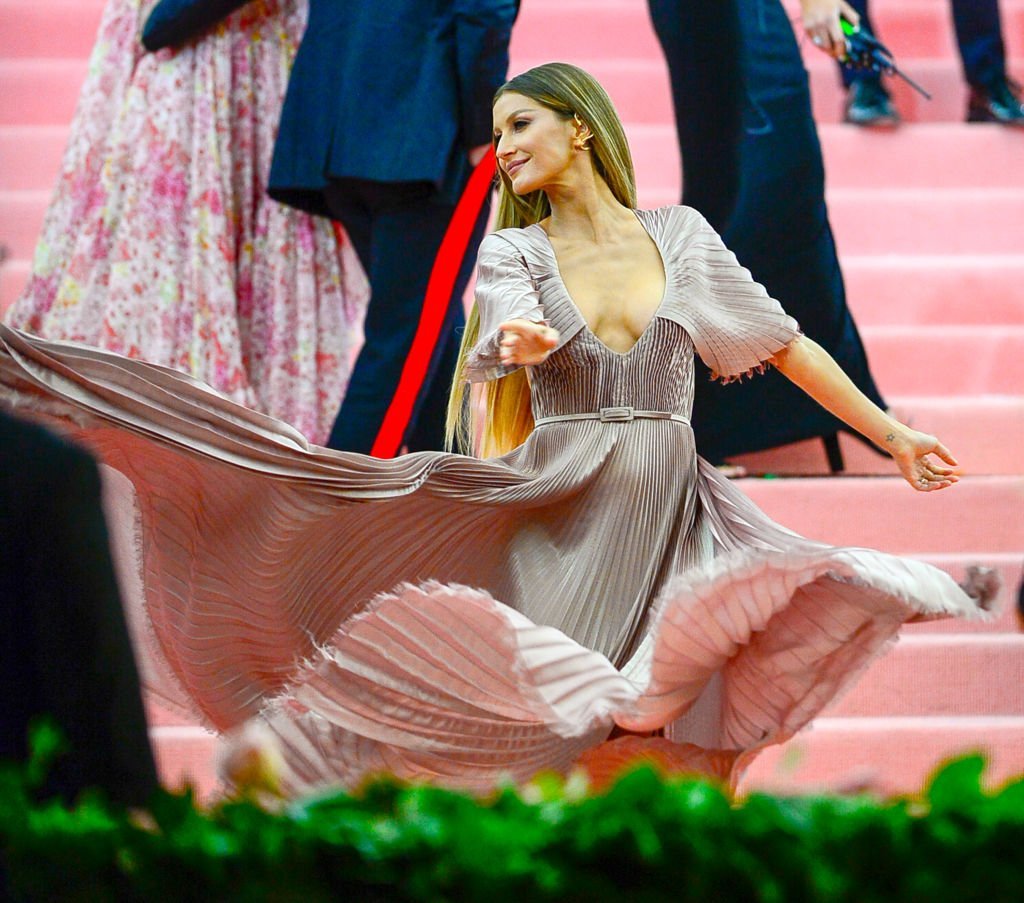 Gisele is reported to be one of the few untamed, opinionated celebrities who speaks her mind without sugar-coating anything.
She is also characterized as being an unapologetic, passionate, and bossy woman who has a holistic approach to life. Talking about self-care, she says;
"You can go and buy all the products you want, but if you are not nourishing your body by eating nutritious food, you're not going to feel good."
She explains that exercising, oxygenating, and doing things that bring joy is one of the best ways to feel good, adding that if a person doesn't feel right, they can't look good.
The model opens up about her daily self-care routine, stating that she wakes up by 5;30am to meditate, stretch and swish coconut oil around her mouth. She also adds that she sometimes works out on an elliptical machine and drink green juice ahead of the day.
Today, Gisele glows with an enviable radiance and vitality.
Gisele, who shares two children with her husband, Tom Brady, points out that she wakes up at 5:30 because nobody needs anything from her that early, and she can take care of herself.
She likens the ritual to charging a cellphone battery. Speaking on her role as a wife and mother during a QnA with her fans on February 27, she shares that;
"I think we just try our best to be present with the kids when we are with the kids. I think it's not so much [about] the amount of time. I think it's the quality of time."
When speaking to the Observer in January, the blonde beauty explains that she understands the importance of being present with your family. 
Giselle, who is one of the highest-paid models of all time, talks about her struggles with panic attacks and anxiety. She recalls having constant headaches, difficulties breathing, which she described as unbearable.
Today the model glows with an enviable radiance and vitality that the beauty industry is beginning to acknowledge can't be replicated with an exterior-only approach.