Young Kevin Hart Fan Uses Magazine Featuring Actor to Cover Other Publications on Display in Video
Comedian Kevin Hart has a real fan in James Adlam's daughter, after the public figure shared a video of the young girl replacing other magazines in a store shelf with one that had Hart's picture as a cover. 
In the video, which continues to garner more views, Adlam's daughter, Jade, is seen putting "Men's Health Magazine," which has Kevin Hart on its cover, ahead of all the other magazines on the shelf. 
Adlam's wife, whose voice is heard in the background, asked her cute daughter what she was doing, to which she replied that she was filling Kevin's magazines out.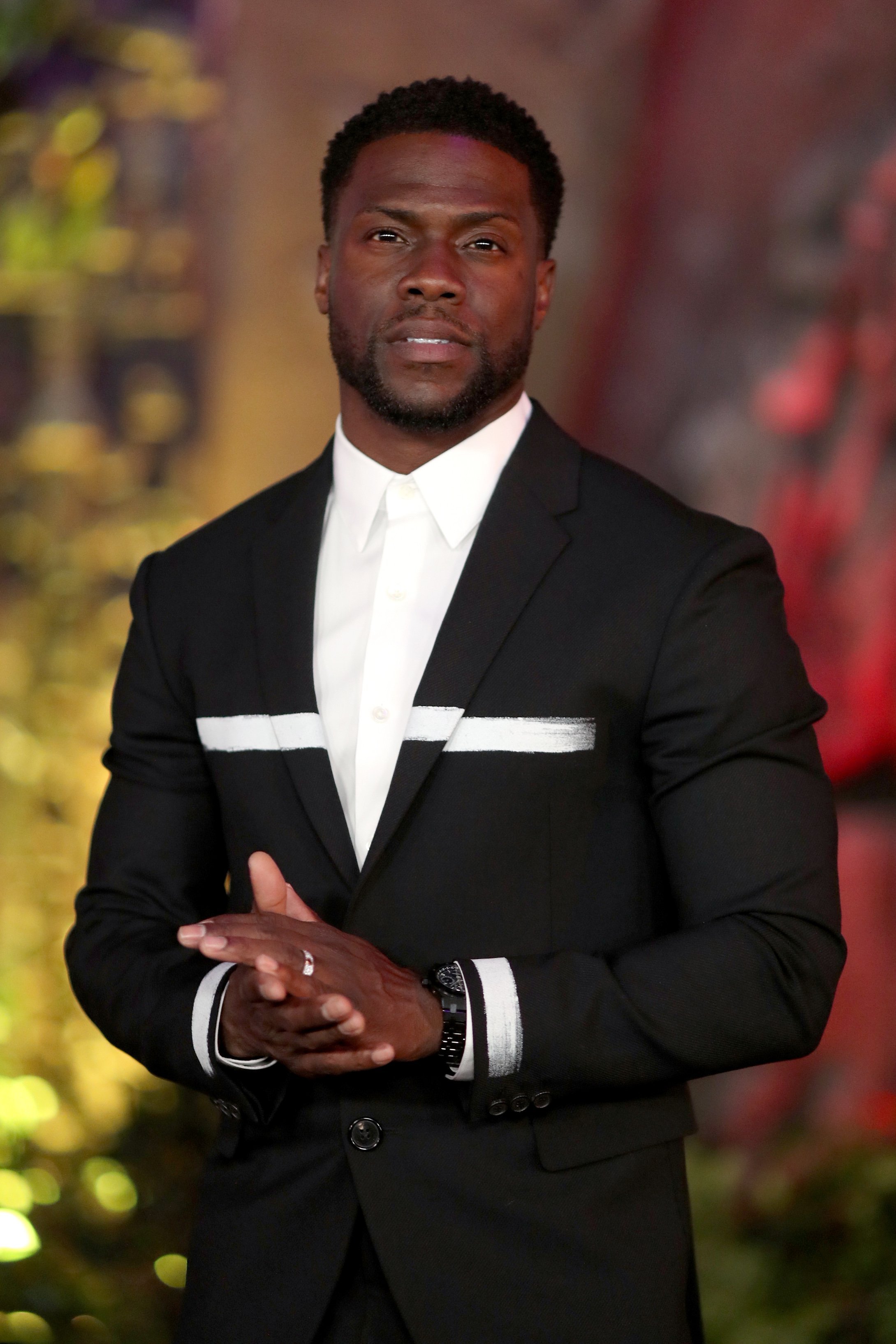 Her mom probed further and asked Jade why she was doing so, and she replied that it was because Kevin Hart is funny.
Her mom then prompted her to give a shout out to the comedian, which Jade did, tagging Hart as the funniest man she knows. James Adlam joked about the video in his caption to the post, writing:
"I think my daughter is on @kevinhart4real marketing team . She saw Kevin's face on the magazine, got super excited and started covering all the other magazines up with his @menshealthmag.
Adlam added that Kevin Hart won the Best Comedian from the kid's Award, and thanked him for bringing so much joy to his children. Many of Adlam's followers commented on the post. 
Some of them told him that the video was going to go viral because Kevin Hart had seen and reposted it, while some others said that Jade would be getting VIP tickets to the comedian's shows. 
The sex tape scandal first broke out in 2017, leading Hart to issue an apology, on social media, to his wife.
Kevin Hart was recently in an exclusive interview with Men's Health Magazine, where he spoke about his near-death experience, after surviving an auto accident, which required him to do surgery.
In the interview, Hart said that he wasn't attempting a comeback after the accident, but was a changed man, who had finally learned to listen. He said,
"It's a resurrection. That's the best way for me to put it. I feel like the other version of myself died in that moment, and this new version was born to understand and to do better."
The comedian is currently being sued for $60 million by Montia Sabbag, an alleged sex tape partner, who accused him of secretly filming their encounter in 2017. 
Montia believes that Hart planned the filming with his close buddy, Jonathan Todd Johnson and that they wanted to use it as a publicity stunt for their comedy. 
However, Hart wants the lawsuit against him dismissed on the basis that he wasn't properly served his papers.
He also said the documents he was meant to be served were thrown out of a car window by a plaintiff, and left on his driveway. 
It will be recalled that the sex tape scandal first broke out in 2017, leading Hart to issue an apology, on social media, to his wife Eniko Parish, and his children, adding that he would do better.
In the video post, the comedian also alleged that he was being extorted, although Montia denounced such claims at a press conference, saying she didn't have anything to do with the videotape.