Julia Roberts, Hugh Grant & Rest of 'Notting Hill' Cast as the Romantic Comedy Turns 21
The film cemented Grant's reputation as a romantic comedy leading man, paving the way for "Bridget Jones's Diary" and others, while Roberts went on to win an Oscar. Find out what happened to the rest of the cast.
Released in 1999, the romantic comedy "Notting Hill" went on to become that year's highest-grossing British film, telling the story of an American actress that has trouble dealing with her fame and a lonely and sensitive man from London.
The chemistry between the two main stars is in no small way responsible for the film's warm reception, and they had the help of an amazing cast of supporting actors and actresses that went on to have prolific careers in the industry.
JULIA ROBERTS
The 52-year old actress played Anna Scott, a Hollywood superstar with a troubled love relationship that travels to London to shoot a film and ends up falling in love with an ordinary English man.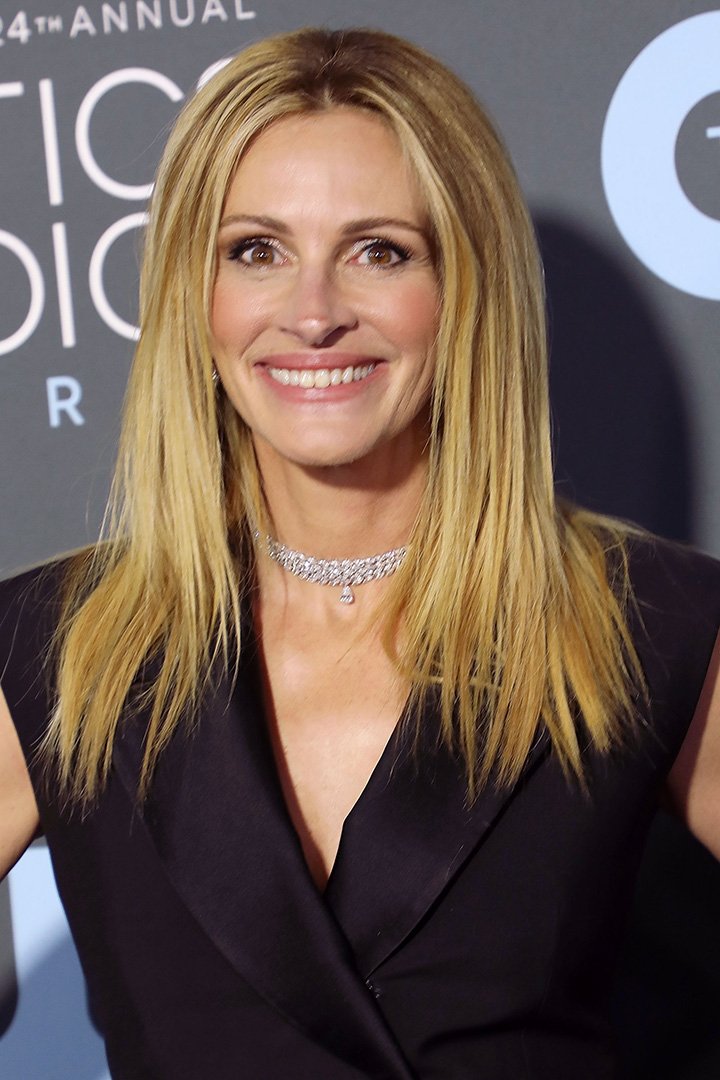 Roberts went on to win an Academy Award for her leading role in "Erin Brockovich" (2000), and she also starred in "The Mexican" (2001), "Mona Lisa Smile" (2003), "Closer" (2004), and "Eat Pray Love" (2010).
Most recently, the actress landed an exceptional TV role in the drama series "Homecoming" (2018).
HUGH GRANT
The 59-year old actor played William "Will" Thacker an independent bookstore owner in Notting Hill, London, whose life is turned upside down when a famous actress walks into his business.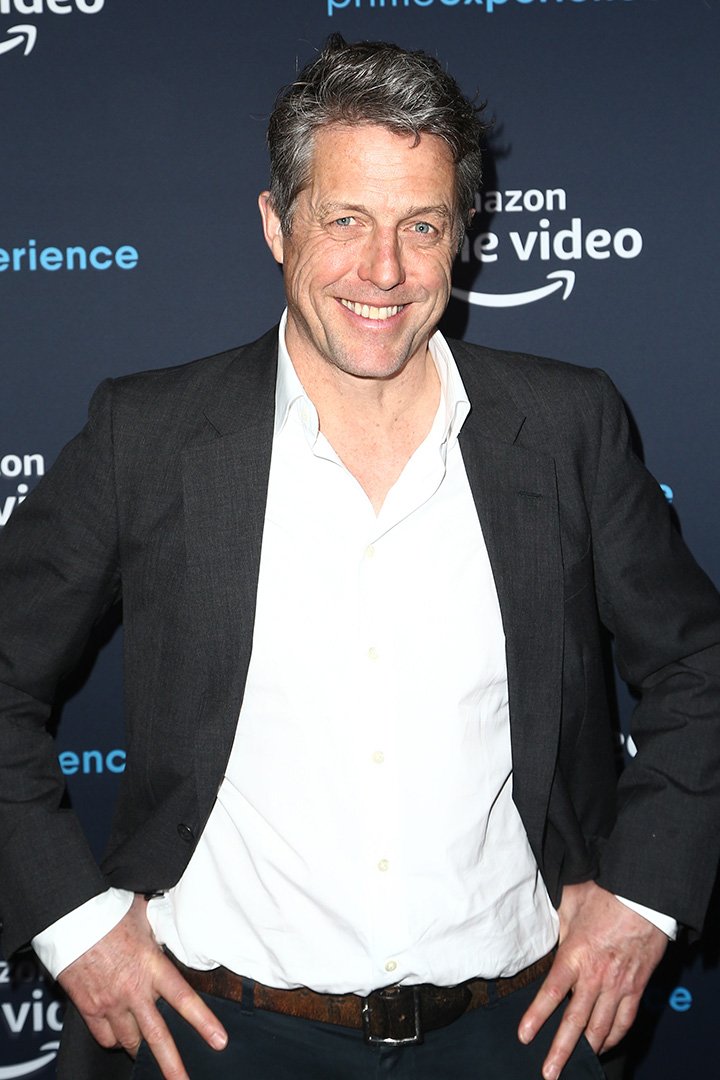 Grant continued leading a successful career as a romantic comedy icon, starring in "Bridget Jones's Diary" (2001), "Two Weeks Notice" (2002), "Love Actually" (2003), "Music and Lyrics" (2007), "Florence Foster Jenkins" (2016), and "The Gentlemen" (2019).
JAMES DREYFUS
The 51-year old actor played Martin, Will's assistant in the bookstore. He is so foreign to Hollywood films that he mistakes Anna Scott for another actress when he meets her, creating an awkward moment.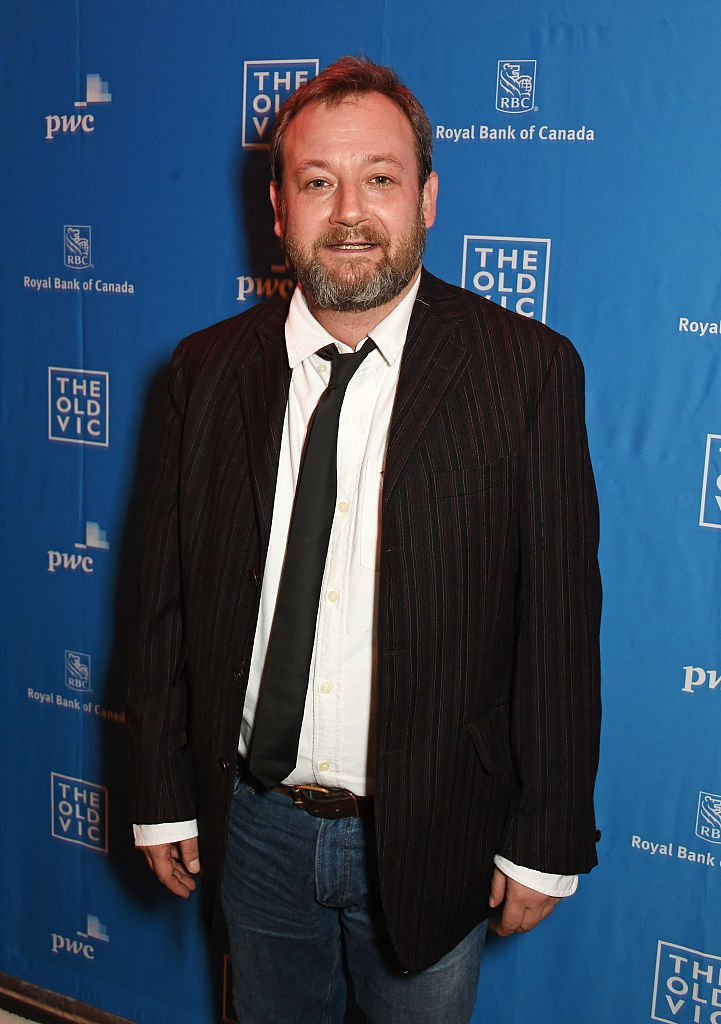 Dreyfus has since led a prolific career in the small screen, appearing in the series "Bette" (2000-2001), "Gimme Gimme Gimme" (1999-2001), "My Hero" (2006), "Nina and the Neurons" (2007), and "Mount Pleasant" (2012-2017).
On the big screen, he has been in "Being Considered" (2000), "Fat Slags" (2004), "Churchill: The Hollywood Years" (2004), and "Colour Me Kubrick: A True…ish Story" (2005).
EMMA CHAMBERS
The late actress played Honey Thacker, Will's sister, who suffered from a bad case of fangirling when her brother introduced her to his celebrity girlfriend.
"Notting Hill" actress Emma Chambers dead at 53 https://t.co/U8RE0HasGN

— HuffPost (@HuffPost) February 26, 2018
Chambers continued being a successful TV actress in her homeland the UK, starring in the beloved TV series "The Vicar of Dibley" until 2007. In 2018, she sadly suffered a heart attack that ended her life at the age of 53.
RHYS IFANS
The 52-year old actor played Spike, Will's housemate, who provokes a huge media scandal involving Anna Scott because of his carelessness and indiscretion.
Rhys Ifans confirmed to lead To Kill A Mockingbird West End transfer https://t.co/KVNncZegBn pic.twitter.com/zQn9bf7P7X

— WhatsOnStage (@WhatsOnStage) November 28, 2019
Ifans has since appeared in several movies including "Little Nicky" (2000), "Human Nature" (2001), "Danny Deckchair" (2003), "Chromophobia" (2005), "Hannibal Rising" (2007), "Mr. Nobody" (2009), "Harry Potter and the Deathly Hallows: Part 1" (2010), and "Official Secrets" (2019).
In the small screen, the actor also had a regular role in the drama series "Berlin Station" (2016-2019).
HUGH BONNEVILLE
The 56-year old actor played Bernie, Anna Scott's American boyfriend, who shows up unexpectedly at her London hotel while she is meeting Will, who has no idea about the relationship until then.
Do you like my hat, Ma'am? I love my hat.

Today the Downton Abbey Film opens in Central America!#DowntonAbbeyFilm #DowntonAbbey #Damovie pic.twitter.com/XDEGUw2fK9

— Hugh Bonneville (@hughbon) November 14, 2019
Bonneville went on to appear in films like "Blow Dry" (2001), "Conspiracy of Silence" (2003), "Man to Man" (2005), "Asylum" (2005), "Scenes of a Sexual Nature" (2006), "Mallorca's Song" (2006), "French Film" (2008), and "Third Star" (2010).
More recently, he became well known for his role as Robert Crawley in the hit series "Downton Abbey" (2010-2015), a role he reprised in the theatrical film version of the series in 2019.
GINA MCKEE
The 55-year old actress played Bella, one of Will's close friends. She is married to Max and loves to make a joke at her own expense for being a wheelchair user.
Gina McKee stars in The Mother at @UstinovStudio http://t.co/5UBChGjkVS pic.twitter.com/Ise41ilOi5

— WhatsOnStage (@WhatsOnStage) April 20, 2015
McKee has continued leading a successful career, starring in the series "The Forsyte Saga" (2002-2003), "The Borgias" (2011-2013), "Hebburn" (2012-2013), "Bodyguard" (2018), "The Rook" (2019), and "Catherine the Great" (2019).
On the big screen, she has been in "There's Only One Jimmy Grimble" (2000), "The Zoekeeper" (2001), "The Reckoning" (2002), "Mickybo and Me" (2004), "Scenes of a Sexual Nature" (2006), and "Lies We Tell" (2017).
TIM MCINNERNY
The 63-year old actor played Max, Will's friend, and Bella's devoted husband. The two are instrumental in Will taking the courage to seek Anna's love.
McInnerny went on to appear in films like "Casanova" (2005), "Severance" (2006), "Save Angel Hope" (2007), "Black Death" (2010), "Johnny English Returns" (2010), "Automata" (2014), and "The Aeronauts" (2019).
Between 2016 and 2017, the actor played the character Robett Glover in five episodes of the hit HBO series "Game of Thrones."