Tisha Campbell Speaks on Possible 'Martin' Revival Amid Cast's Busy Schedules
There have been many TV show revivals happening in the past couple of months, and it seems a "Martin" revival is a possibility in the future, as Tisha Campbell reveals the entire cast has been trying to find time for it. 
The hit '90s TV show "Martin" that ran from 1992 to 1997 was a crowd-favorite, and Tisha Campbell recently sat down with ET's Lauren Zima to discuss a possible sitcom revival.
Campbell assured fans that it is still possible that they get a revival.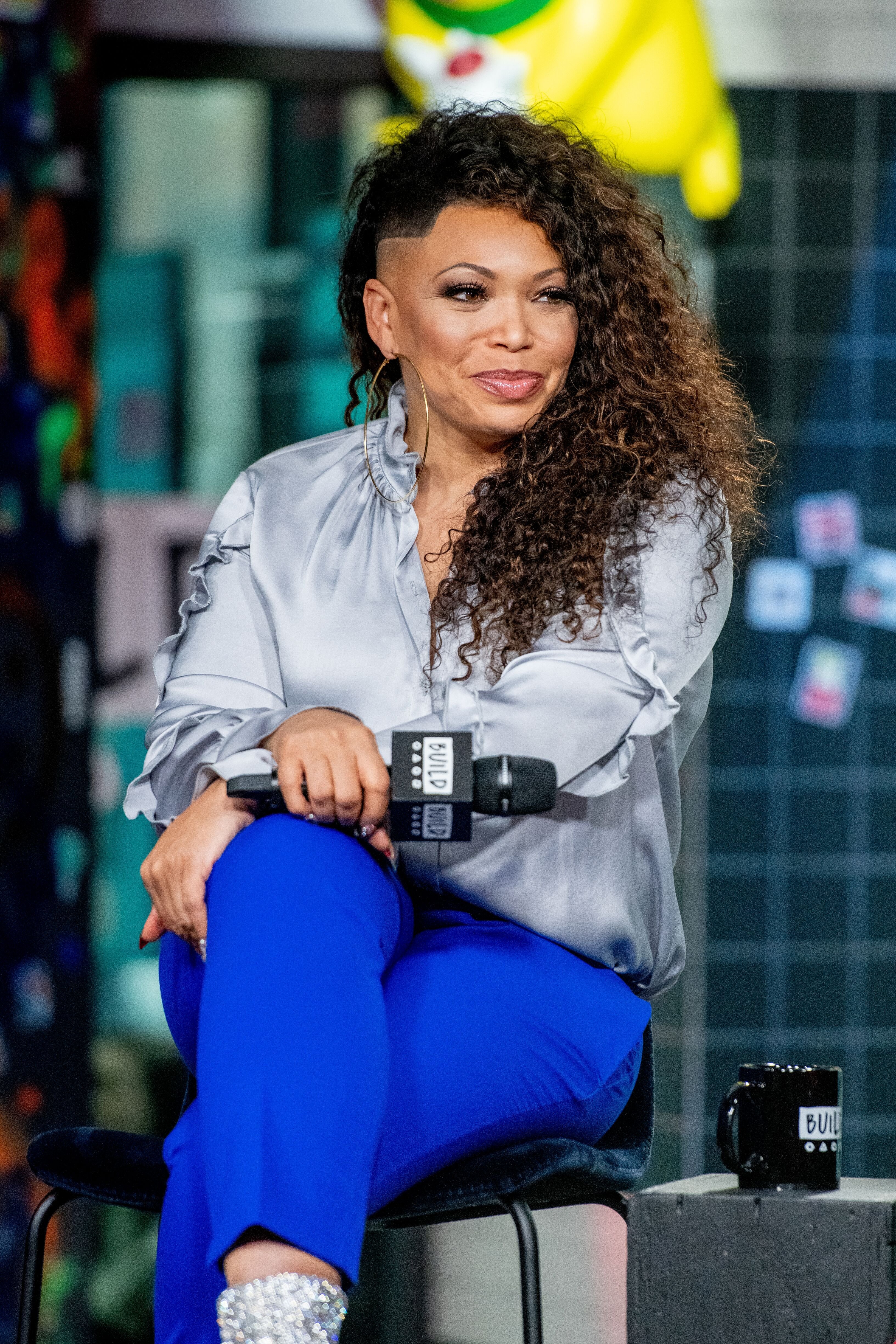 FINDING TIME FOR THE REVIVAL 
According to Tisha, talks are in progress about the revival, but because of everyone's busy schedules, it's difficult to find time to actualize the plans. 
Everybody's working their behinds off, so we're all trying to find the time. Tichina [Arnold] has her show, and Martin and his movies, Carl [Anthony Payne II] is working constantly and doing stand-up, so the time is so hard to kind of schedule to do something like that."
ANOTHER HINDRANCE STOPPING PRODUCTION
Of course, another hindrance that is stopping them from moving forward with their revival plans is the untimely death of their co-star Thomas Mikal Ford, who passed away in October 2016 at the age of 52. 
Despite this, however, Campbell assured fans that it is still possible that they get a revival, and it's because of the bond they've formed as cast members through the years. 
REMEMBERING THE "MARTIN CHARACTERS"
The show's main cast included Martin Lawrence, who played Martin Payne, a young married man who is often portrayed as self-centered, but actually has a hidden caring side. Tisha Campbell played Gina Waters-Payne, who is Martin's voice of reason and keeps him on the right track. 
The late Thomas Mikal Ford played Tommy Strawn, Martin's best friend who is smart and has a charming personality. Despite this, it was never disclosed what his work was. Joining him as Martin's friend was Carl Anthony Payne II, who played Cole Brown. However, unlike Tommy, he wasn't very bright and lives with his mother. 
WONDERING WHERE THE STORY KICKS OFF
Meanwhile, a character that often clashed with Martin is Pamela James portrayed by Tichina Arnold, who was Gina's co-worker and bestfriend, and Tommy's girlfriend. She would often get into arguments with Martin and is known for her great singing voice. 
Now that a revival is possible for the show, fans are eager to know how they're going to kick off with the story, especially now that the cast members are a lot older.