LeBron James Congratulates Son Bronny & Sierra Canyon Trailblazers for Winning Division Championship in Post
LeBron James is one proud father, congratulating his son Bronny for winning the district championship with his Sierra Canyon High School team after a 59-48 victory. 
Bronny James is on his way to greatness, as the high school athlete and his teammates became the latest CIF Southern Section Division Champions following a 59-48 victory. While LeBron couldn't make it to the game because of an LA Lakers game of his own, he made sure to post about it on Instagram.
At only 15-years-old, James has already received a college scholarship opportunity.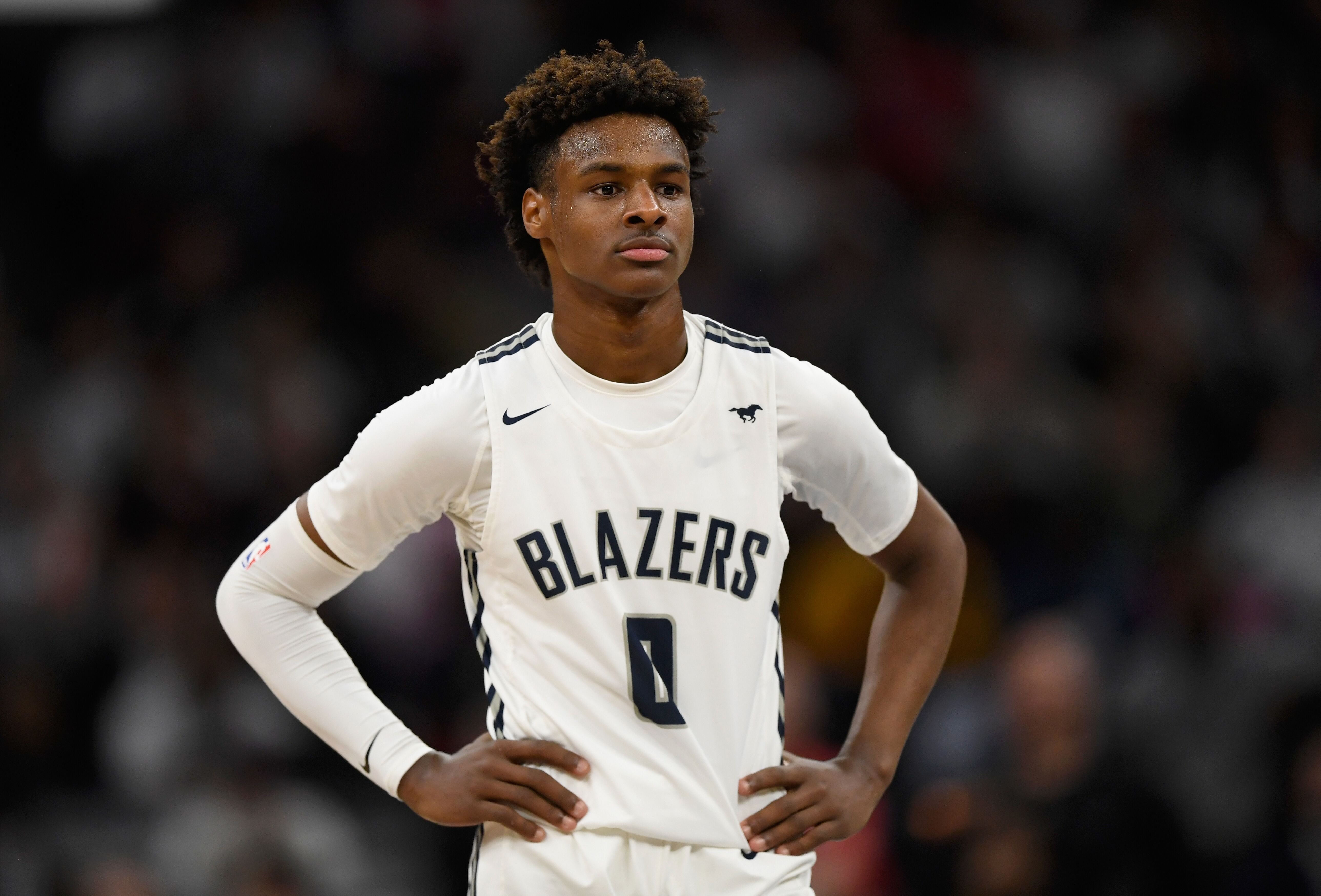 ONE PROUD DAD
Sierra Canyon won the district championship for the second year in a row, and while Bronny didn't score during the game, he made up for it greatly on defense. Of the championship, the proud dad said:
"Yessir!!! 1 in the books. CIF Southern Section Division Champs. Congrats son [Bronny]!! Proud of you #JamesGang."
NUMBER ONE CHEERLEADER
LeBron James' sons have taken after him when it comes to their passion for basketball, and through the past couple of months, it's been made clear that while the LA Laker is one of the biggest basketball stars in the world, he's also his children's biggest cheerleader. 
Every time LeBron gets to see his son play, he would often be seen jumping off his seat. Recently, Bronny flew high for an alley-oop, and the proud dad jumped high off his seat. 
"Fly high my son aka Young King. Can't front you surprised the hell out of me with this one. I'm right here beside you whenever needed along this journey of yours! Love you. #JamesGang #Mamba4Life #Gigi4Life."
A BRIGHT FUTURE AHEAD
At only 15-years-old, James has already received a college scholarship opportunity. The first official offer he's gotten is from the University of Kentucky Wildcats, a school with a stellar basketball program with 30 NBA players that have come from their school.
 While he's got a long way to go before he graduates from high school because of his skills, he's already received a scholarship offer which is definitely just the beginning of the many he'll be receiving in the next couple of years.