LeBron James Pays Heartfelt Tribute to Son Bronny after Kobe Bryant's Death
LeBron James had a special message for his son, Bronny after sharing a clip of his impressive performance in a basketball game. Like his late friend, Kobe Bryant with his late daughter, Gianna, LeBron expressed his support for Bronny's basketball dreams. 
LeBron James is taking a cue from his good friend, Kobe Bryant by showing his full love and support to his son, Bronny James, much like Kobe did for his daughter, Gianna.
The proud dad posted a clip of Bronny's impressive moves during a basketball game and had a powerful message for him, father to son, player to player.
Kobe was his daughter, Gianna's number one supporter as she shared his passion for basketball.
PROUD POP
Sports Center noted how LeBron jumped off his seat when his son, who plays for Sierra Canyon School, flew high for an alley-oop during a victorious game against Campbell Hall.
Just under four minutes remaining in the quarter, Bronny successfully nailed a shot after his teammate lobbed a pass to him from the baseline. As he raced to the other end of the court after taking the shot, LeBron jumps to his feet smiling with pride.
He later shared a clip from Bronny's momentous slam dunk and captioned it with an encouraging message of support for his son.
"Fly high my son aka Young King," he wrote. Can't front you surprised the hell out of me with this one. I'm Right here beside you whenever needed along this journey of yours! @bronny Love you."
LeBron also shared sweet images of him and his son and referenced his late friend when he added the hashtags, "#Mamba4Life" and "#Gigi4Life."
#GIGI4LIFE
Kobe was his daughter, Gianna's number one supporter as she shared his passion for basketball. At the time of their death, the supportive father was the coach of his daughter's basketball team. In fact, they were on their way to training when their helicopter crashed.
Many asked Kobe if he ever felt like he needed a son after fathering four daughters. He would always proudly say no. He loved his children and wouldn't want it any other way. He also said he didn't need a son to carry on his legacy. He was confident Gianna had it in her.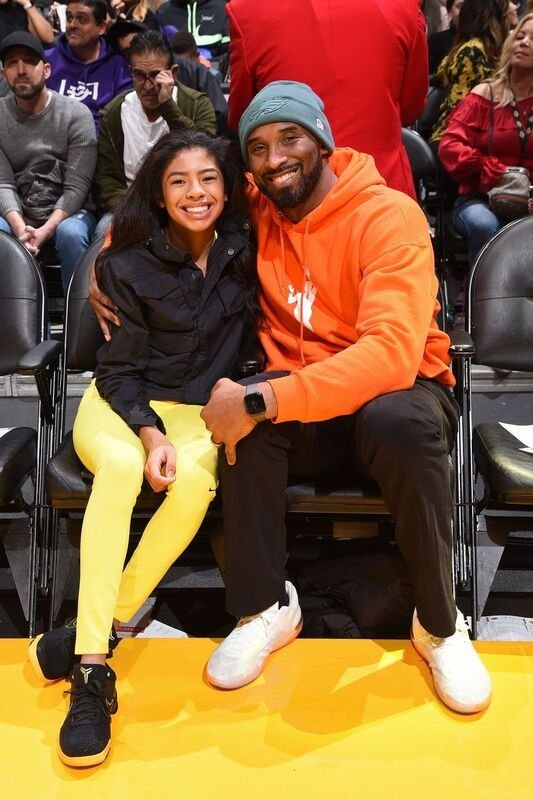 During an interview with Jimmy Kimmel in 2018, Kobe spoke of Gianna's capability to succeed him. He recalled a time when a fan came up to him and told him, "You've gotta have a boy" to carry on the tradition. Gianna, who was with him, replied, "I got this." Kobe agreed with her and said, "Yes, you do, you got this."
It's unfortunate that Gianna will never get to continue that legacy now that she joined her father to rest. Here's hoping wherever they are, they're shooting hoops and forging on with their basketball dreams.