Daily Mail: Kobe Bryant & Daughter Gigi's Remains Have Been Released & Returned to His Family
Kobe and Gianna Bryant's remains have been released to their families after the coroner formally identified them and determined their cause of death.
A week after the helicopter crash that claimed their lives, Kobe Bryant and his daughter, Gianna Bryant have been reunited with their family. The coroner released their remains after confirming their identities and determining the cause of their death.
Kobe and Gianna were among nine people who perished on January 26 when his private helicopter crashed into a Calabasas, California hillside. 
The remains of four victims - pilot Ara Zobayan, and passengers Christina Mauser, 38, Sarah Chester, 45, and her 13-year-old daughter, Payton have also been released to their families. The remains of the Altobellis - John, 56, Keri, 46 and Alyssa, 14 are waiting to be picked up.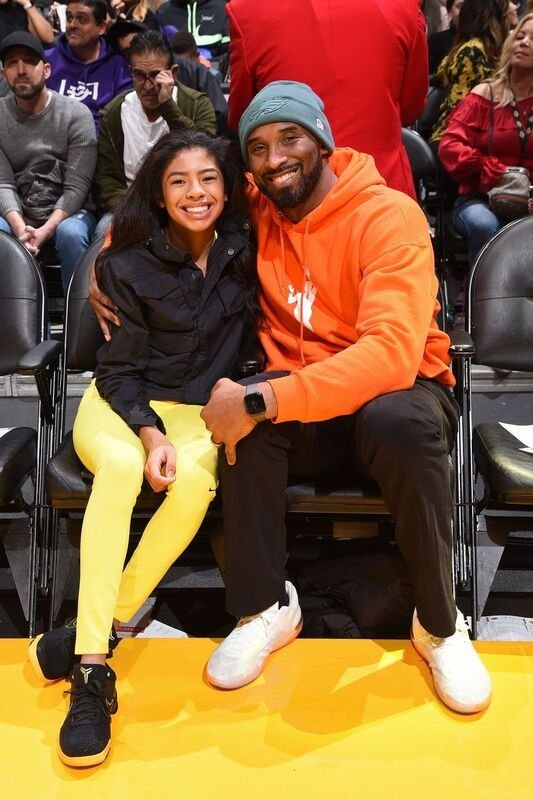 THE FINDINGS
Following the crash, the bodies of the victims were taken to a forensic science center where they were identified and examined.  It was only on Wednesday that the coroner confirmed that Kobe was one of them though many already mourned his death.
Kobe and four other victims' identities were determined through their fingerprints while the identities of the rest were determined through extensive DNA analysis. 
The examination of all the bodies also revealed that their deaths were accidental and due to blunt trauma.  As to the cause of the crash, the National Transportation and Safety Board is still investigating.
BREAKING: Autopsies have determined all victims of the Calabasas helicopter crash that killed Kobe Bryant, 8 others died from "blunt trauma," according to L.A. County coroner records. https://t.co/XGOg3vgypK

— KTLA (@KTLA) February 1, 2020
THE MEMORIAL
There are no plans yet for Kobe and Gianna's memorial though suspicions are high that it would take two weeks before their bodies are laid to rest. Reports also suggested that the LA Coliseum is being considered as the venue to accommodate a huge crowd.
Kobe's family was silent in the wake of their deaths and understandably so. Kobe left behind his wife, Vanessa, and their three daughters, Natalia, Bianca, and Capri.
Vanessa made a special request to keep fans' non-perishable memorabilia.
A MESSAGE FROM VANESSA
Vanessa broke her silence on the third day by thanking Kobe's supporters for their love and prayers. She also described her family's state at the time.
"I'm not sure what our lives hold beyond today, and it's impossible to imagine life without them," she had written on her Instagram.  "But we wake up each day, trying to keep pushing because Kobe, and our baby girl, Gigi, are shining on us to light the way."
THE OUTPOUR OF LOVE FOR KOBE
Fans of Kobe flocked to the Staples Center following his death and brought flowers, candles and all sorts of memorabilia to pay tribute to the basketball legend.
According to the stadium's president, Lee Zeidman, Vanessa made a special request to keep fans' non-perishable memorabilia.  Zeidman assured that all memorabilia will be cataloged and shipped to the Bryant family.
On Friday, the Los Angeles Lakers paid tribute to Kobe and the rest of the victims during a game at the Staples Center.  It was their first game since the tragedy.
In honor of their former player, Kobe's jerseys were placed over all backrests of the arena seats. Two seats were reserved for the late father and daughter and their own jerseys were placed there along with bouquets of roses.  Vanessa and her daughters were not among the audience that night.