Dwyane Wade & Siohvaughn Funches Were Married for 8 Years & Share Two Kids — Meet the Miami Heat Legend's 1st Wife
Dwyane Wade is living his best days with his current wife, Gabrielle Union. However, he shares two children with his former wife, Siohvaughn Funches, whom he was married to for eight years.
The separated couple began their love affair as teenagers in high school. In the course of their relationship, Funches had to sort out one or two problems for her man following the poor condition in which they lived.
Siohvaighn Funches once revealed that she stole some shoes to get Wade something presentable to wear.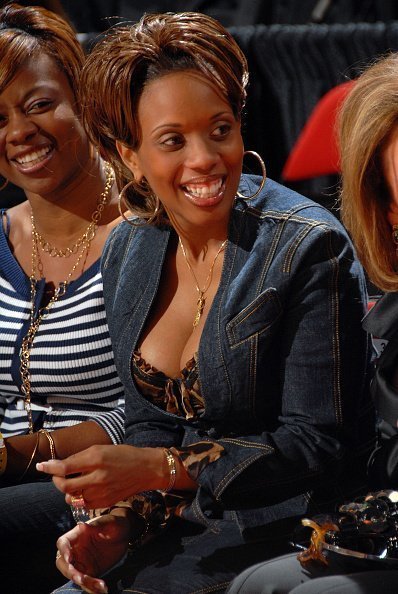 After graduating from the University, her beau proceeded to secure a spot as an NBA star, and the couple said their I dos following the birth of their first son, Zaire.
Their second child ⁠— Zaya ⁠— who recently came out as a transgender person, was born during a rocky time in their marriage. Shortly after his birth, they parted ways. 
The mother of two shares a strong connection with her kids. On Instagram, Funches proves to be a doting mom who has nothing but love for her babies.
Speaking on her love and reverence for God, she takes her Christian faith seriously, and the theology degree holder authored two books known as, "The True Story For God's Glory," and "You Gotta Let God Finish."
With Christianity as Funches's constitution, she describes her focus as being interested in sharing her experiences and helping as many women in need of counseling and guidance. 
Wade spoke about the methods employed by himself and Gabrielle to help out the young Wade.
Dwyane's ex also runs an NGO called "A Woman's Worth Foundation Inc." that reaches out to domestic violence victims such as women and children.
Last year, one of her projects included a podcast named "Faith Comes by Hearing." Its description states that it is set to:
"Inspire the world at large, and transform people's lives, marriages and families for the better by sharing Funches life stories."
Even though she was a single mom who was awarded $5million, a mansion, four cars after her divorce settlement with Wade, Funches didn't rest on her oars by living a lavish lifestyle, but focused on being a helper to the needy.
Although online trolls recently criticized her on her intentions to maintain silence following the transgender declaration from her teenage child, Zaya.
Her child's father and stepmom have, nonetheless, revealed their stance on the issue. They aired their unwavering support for the youngster.
Wade spoke about the methods employed by himself and Gabrielle to help out the young Wade, who recently discovered her true gender.