Rosalind P Walter, the First 'Rosie the Riveter,' Dies at 95
The New York heiress, Rosalind P. Walter whose work on a World War II fighter plane assembly lines earned her the title as the first 'Rosie the Riveter' dies at 95-years-old.
Rosalind P. Walter, known as "Rosie the Riveter," was among many American women who paved the way for female factory workers during World War II.
Raised in New York, she was the daughter of a wealthy pharmaceutical CEO, Carleton Humphreys Palmer. She gained attention when despite her privilege she was one of few women who worked for Corsair fighter at the Vought Aircraft Factory in Stratford, Connecticut.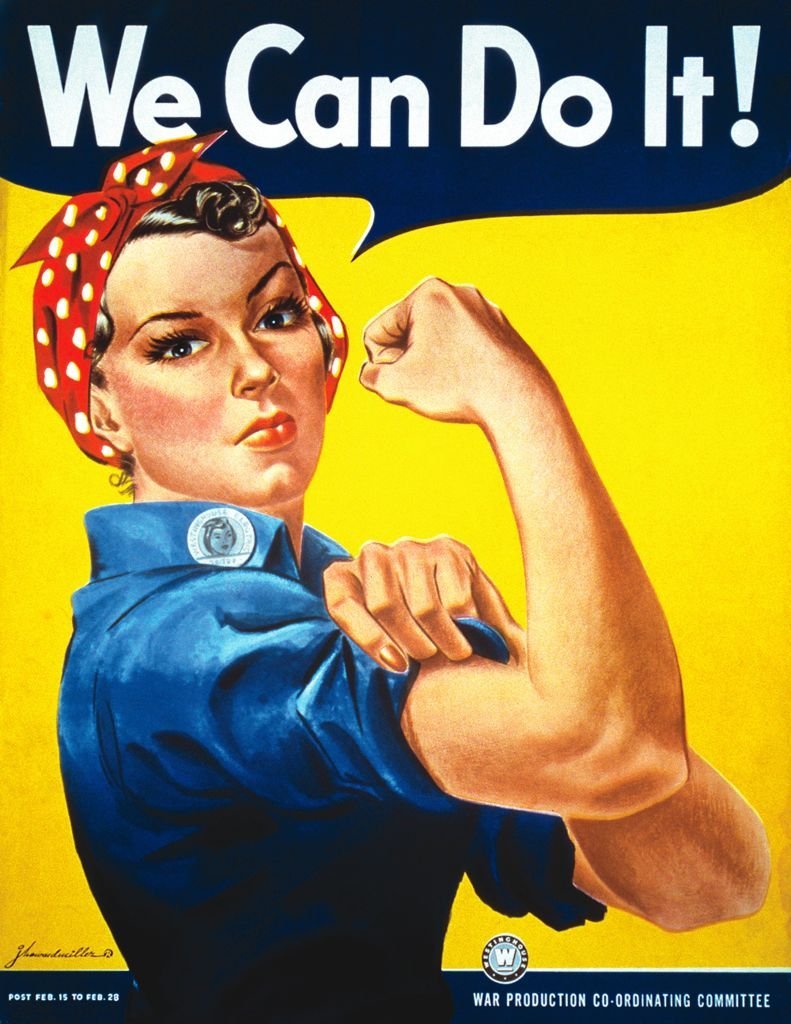 Inspired by the story of a young wealthy woman fresh out of high school taking over a man's job while they were at war drew the attention newspaper columnist Igor Cassini, who wrote an article about 
Rosalind.
Soon her story helped inspire the "We Can Do It!" poster created by J. Howard Miller, and the 1942 song called "Rosie the Riveter," which was made famous by Kay Kyser and the Four Vagabonds.
After marrying into wealth, she spent most of her life dedicated to philanthropy work supporting organizations such as New York's WNET. Allison Fox, WNET's senior director, said:
"[Rosalind] cared deeply about the public being informed and felt that public television and media is the best way to accomplish this."
Ending her first marriage to a lieutenant in the Naval Reserve, Henry S. Thompson, in 1950, Rosalind married Henry Glendon Walter Jr, the chief executive of International Flavors and Fragrances.
According to FOX 5 New York, she is survived by a son, Henry S. Thompson, grandchildren, and greatgrandchildren. After her stories and many images sparked inspiring World War stories, other "Rosie the Riveter," emerged, but she will always be remembered as the first "Rosie the Riveter."