Gabby Sidibe Shows off Her Weight Loss Progress as She Poses in Leggings & T-Shirt in the Gym
Academy award-winning actress Gabourey Sidibe showed the world her weight loss progress in a recent picture shared on her Instagram story.
Gabby shared a mirror photo of herself in a gym; with a short caption on the picture, she hinted to her fans that she had Mac and Cheese and was at the gym to burn it off.
Gabby Sidibe rose to limelight after starring in the 2009 movie "Precious." The film got an Oscar nomination and made her even more popular.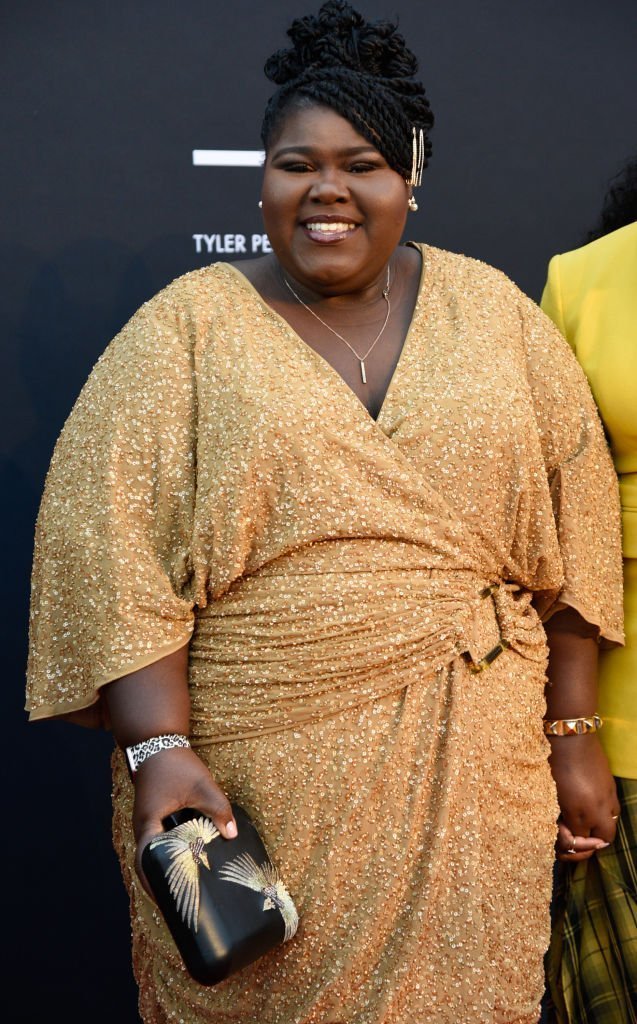 The "Empired" actress has enjoyed a successful career ever since but has struggled with her weight continuously over the years. 
In Sibide's 2017 memoir, "This is just my face: Try not to stare," she revealed that her brother has Type 2 diabetes, and she didn't want the same to happen to her.
Gabby continued by explaining that having the surgery wasn't the easy way out for and that she wasn't cheating by getting it done, but she believes she would not have been able to lose as much as she did, without the surgery.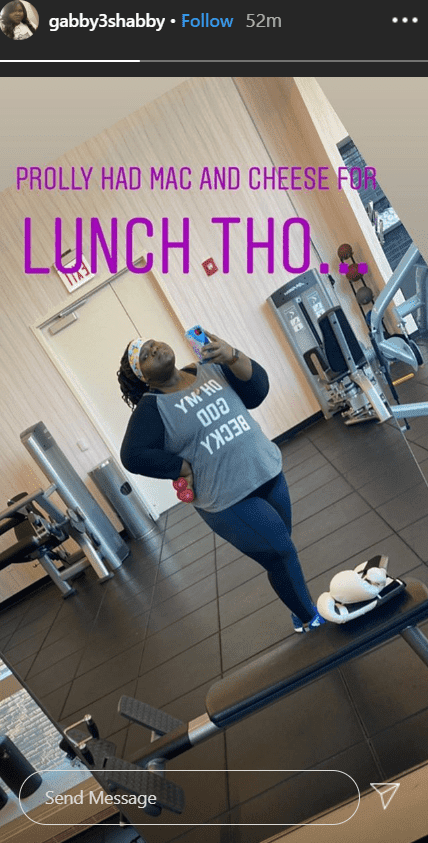 It can be recalled that in a talk with People in 2017, the actress opened up about her love life and confessed that she would love to start dating. 
In 2019, the Academy Award Winner found love. Gabby Sidibe is currently dating a guy named Brandon Frankel, who is also in the entertainment industry. 
Earlier in December, Sibide surprised her boyfriend on his birthday with a trip to Yucatan.
While Gabby has been keeping a low profile about the relationship, her boyfriend seems to be out to show the world just how much he loves his woman. 
On December 31st, 2019, Brandon took to Instagram to show his love for the actress with some cute pictures and a sweet lengthy caption. He wrote:
"You're a ball of sunshine, so generous and giving of your time and love- and your excitement and passion for life and people/things you love truly lights up my heart."
The actress replied to his post with a heartwarming message. Gabby called him the cherry on top of the last decade and the foundation of the next. She also confessed that he made her happier than she had ever been.
Earlier in December, Sibide surprised her boyfriend on his birthday with a trip to Yucatan. Brandon took to Instagram to thank his girlfriend while describing the experience as a dream, filled with amazing food, massages, facials, and more.
The couple, who have only been together for a short time, appears to be more in love with each other every day. With their various romantic gestures towards each other, it is obvious Gabby found what she wanted in Frankel.