Matt Roloff from LPBW Melts Hearts with Photo of Grandson Jackson Wearing a Black Cowboy Hat
The "Little People, Big World" star, Matthew Roloff, posted a captivating image of his grandson, Jackson, who looks every bit like him.
The reality TV star, Matt Roloff, took to the gram to show off his son's child. The image saw young Jackson in a cowboy hat.
Grandpa was filled with admiration for the young chap who sat in a red chair wearing a black long sleeve shirt.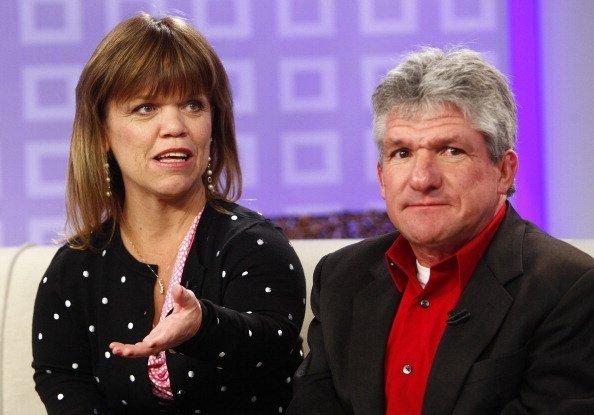 Matt revealed to his audience that he spent some time with the toddler, as he was busy babysitting. He adorably wrote on the post:
"When you're babysitting your little farmer.. and he goes all farmer on ya." #cowboysarecool #soarefarmers."
The Instagram post quickly garnered many comments from fans online who confessed that the image was captivating. Tori and Zach also get the same ounce of thrill when it comes to their kids ⁠— Jackson Kyle and Lilah.
During a revelation on their Instagram before the birth of their second child, the couple gladly shared the news that toddler Jackson is doing well getting ready to welcome his sister. 
Matt isn't the only one who has moved on.
After Tori updated her Instagram with an image of herself, her beau and her son, she lovingly wrote:
"Zachary and I are so excited to announce that Jackson is going to be a big brother! We are expecting a sweet baby girl this November. Thank you so much for always supporting our family and loving us."
Even though Tori's second pregnancy was not all that easy to deal with, the mother of two expressed in another post, that she was grateful to be a mother for a second time.
Speaking of gratitude, the Roloffs are a family that pays attention to the blessings in their lives, and they delight in sharing their appreciation with their fans.
After Matt shared nearly three decades of his life being married to his former wife, Amy Roloff, he moved on with a new lover, Caryn, a former employee on the farm. 
Matt let his fans in on his holiday plans during last year's Thanksgiving and mentioned that he couldn't help but be thankful for the excellent people in his life.
Matt isn't the only one who has moved on, Amy, the mother of his four kids and ex-wife, shares a healthy relationship with her man, Chris Marek, who recently got engaged to her.