Khloé Kardashian's Ex Tristan Thompson Leaves Flirty Comment as She Shares Hot Belly Selfie
Keeping Up With The Kardashians star, Khloe recently dropped a sexy picture showing off her toned belly. Her Ex and baby Daddy Tristan Thompson couldn't help but notice and left a flirtatious comment.
Revenge Body diva, Khloe Kardashian showed off her impressive abs in a mirror selfie she took in her gym. The mother of one seems to be proud of her body, as this makes it the second time she is sharing a picture of her abs within a week.
In the picture, the 35-year-old reality TV star makes a peace sign and puckers her lips as she poses for a selfie wearing a pink sports bra that revealed a lot of skin.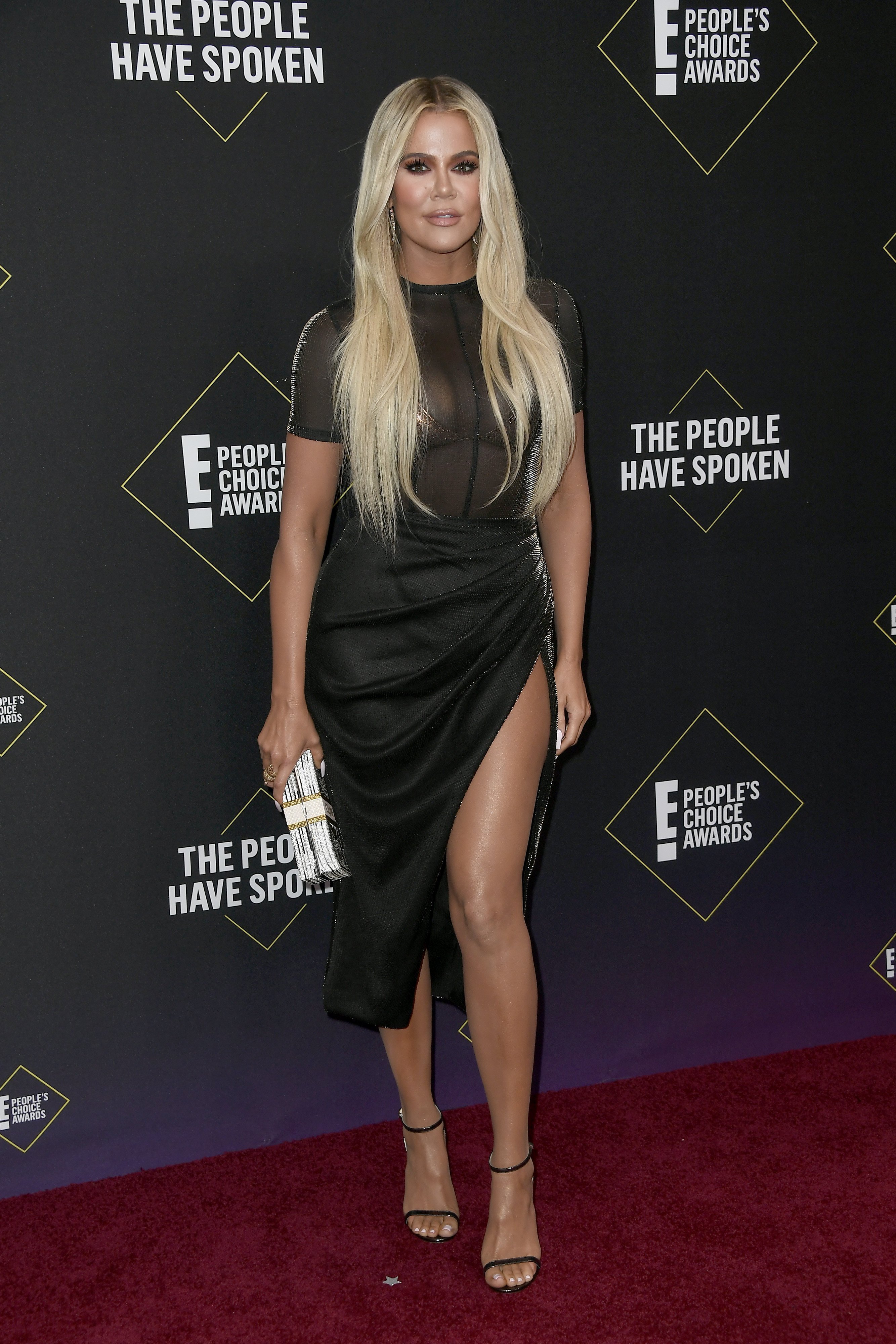 She finished off the look with matching leopard print jacket and leggings from her company Good American. Her Ex Tristan Thompson raced to her comments section a few minutes later and dropped a few words.
Tristan said: "No days off." Accompanying it with a kiss, love eye and heart emojis, and two flexed arms. 
Thompson and Khloe broke up over a year ago, after a drawn-out scandal that involved him kissing Kylie Jenner's bestie Jordyn Woods at a house party. 
The pair haven't enjoyed a smooth relationship, and the Cleveland Cavaliers star was only allowed at the last minute to be by Khloe's side for the birth of their daughter True after he got caught cheating with different women.
Thompson is coming even stronger, sending her flowers regularly and leaving her sweet text messages.
But it seems the once inseparable couple are finally getting back to a friendly basis. More importantly, the two are trying to do their best at co-parenting their daughter.
The veteran TV star admits that while they might have their differences, they must create a non-toxic environment for their beautiful daughter, True. Recalling how she learned how to deal with this situation, from her parents; she stated:
"I was about 4 or 5, and I always remember though how amazing — I'm sure now that I've gone through it myself trying to co-parent — that they were so seamless with it."
Interestingly, it seems Tristan is looking to take things a step further and be a couple once again. Over the last couple of months, he has been leaving a series of flirty comments on her posts and pictures on social media, which have raised a few eyebrows.
And a source recently confirmed to Hollywoodlife that in real life, Thompson is coming even stronger, sending her flowers regularly and leaving her sweet text messages. 
Khloe will see a lot more of Tristan as his team, Cleveland Cavaliers, approaches their last game of the 2020 season, on April 15. He will surely want to spend some time with his daughter and have some serious conversation with the reality TV Queen.