Hilaria Baldwin Gushes over 9-Year Marriage to Alec Baldwin
Nine years have passed since they tied the knot, and their love just keeps getting stronger. Hilaria Baldwin recently opened up about her enduring marriage with Alec Baldwin.
Speaking to Closer Weekly, Hilaria offered fans a peek into her successful marriage. She and Alec, who share four children, are celebrating their ninth anniversary as a married couple.
Reflecting on the years that passed, Hilaria, who is an actress, known for the 2017 film "Blind," said: "We've been together nine years now! It's crazy."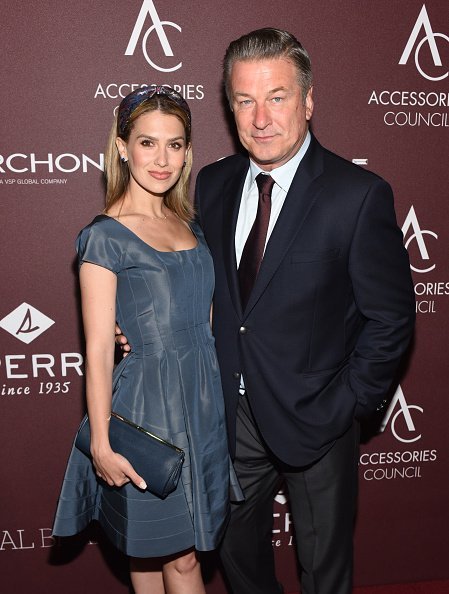 MUCH HAS HAPPENED
Hilaria was asked about her marriage at Guild Hall's 35th Academy of the Arts Achievement Awards dinner on March 3, 2020. She opened up about how her marriage has hurdled obstacles throughout the years. She said:
"I can't believe that. I mean so much has happened, but when you say nine years, it least for me, that's a long time."
One of the greatest challenges the couple has had to face was Hilaria's miscarriage. She had two miscarriages in seven months, as reported by People.
ATTACKED BY TROLLS
Hilaria revealed that she encountered criticisms following her announcement of her miscarriage. She said she was labeled as an attention seeker, with some people saying she's too old.
But she said the abusive remarks on social media didn't have as much impact on her as they normally would. The emotional pain of the miscarriage had numbed her.
Hilaria recently shared sweet moments with the children as they enjoyed family time in front of a fireplace.
HAPPY FAMILY LIFE
As she felt that she had hit rock bottom, she couldn't care less about the trolls hurling criticisms at her. She was coping with a much hurtful situation – losing a baby.
But Hilaria and Alec still have so much to be thankful for. They are blessed with four children together – Carmen, Rafael, Leonardo, and Romeo.
It was in 2011 that the couple first met, in Manhattan, as reported by The Oprah Magazine. They had a 26-year age difference, but love defies age, as the cliché goes.
They tied the knot on June 30, 2012, at St. Patrick's Old Cathedral in New York City. Their firstborn, Carmen, came into their lives the following year.
Hilaria recently shared sweet moments with the children as they enjoyed family time in front of a fireplace.
She shared a video on Instagram, showing their six-year-old daughter as she performed a magic trick to her three younger brothers.