Jennifer Lopez Celebrates Women Who Empower Each Other in Honor of International Women's Day
International Women's Day had Jennifer Lopez celebrate women from different sectors in the entertainment industry who "empower each other," including award-winning Rene Zellweger, Lady Gaga, Donatella Versace, Shakira, and others.
Before Jennifer Lopez paid a tribute to remarkable women in entertainment, her fiance Alex Rodriguez made sure to celebrate International Women's Day with a special message to the "fabulous women in his life."
HOW ALEX CELEBRATED THE DAY
The former baseball pro posted a cozy snap with his daughters Ella and Natasha alongside Jennifer and her daughter Emme on a couch with the sweet caption:
"A huge shout out and thank you to every woman today, not just because we are celebrating your contributions, but for just being so amazing EVERY day. ❤️"
JENNIFER'S MESSAGE OF SUPPORT
A few hours later Jennifer showed her appreciation for "strong" women in a post featuring a slideshow of images with various other celebrities.
From channeling her inner bond girl with stylist Shawn Barton and artist Ana Carballosa to memorable moments shared with Renee Zellweger, Lady Gaga, Donatella Versage, Nicole Kidman, Shakira, and Beyonce, the Latin star simply captioned the images, "Strong women empower each other!"
Lady Gaga shared Jennifer's sentiments and dedicated a female-only playlist on Applemusic to all the "strong women of choice" worldwide.
It's #InternationalWomensDay and I'm celebrating all of the strong, women of choice all over the world with this playlist full of songs all from female artists 💖💪💋 @applemusic https://t.co/a8bfTXKtax

— Lady Gaga (@ladygaga) March 8, 2020
WHAT IS INTERNATIONAL WOMEN'S DAY
The day puts the spotlight on the advancement of gender parity and celebrates the economic, cultural, social, and political achievements of women around the world annually.
WHEN INTERNATIONAL WOMEN'S DAY STARTED
In 1910, at the International Conference of Working Women held in Copenhagen, a German woman named Clara Zetkin came up with the idea of an annual celebration. 
The suggestion received overwhelming support from the more than 100 women who attended the conference and the following year, the first International Women's Day was held on March 19, 1911, and celebrated in Denmark, Austria, Germany, and Switzerland.
WHY THE DAY IS CELEBRATED ON MARCH 8
Two years after the institutionalizing of the celebratory day, the date got moved to March 8 due to the significance of the date for Russian women.
According to the Gregorian calendar, Russian women won the right to vote on March 8, 1917, after they began a four-day strike for "bread and peace" following the deaths of Russian soldiers during the First World War. 
INTERNATIONAL WOMEN OF COURAGE AWARDS
Last week, women from all over the world came together for the International Women of Courage Awards held in Washington, D.C.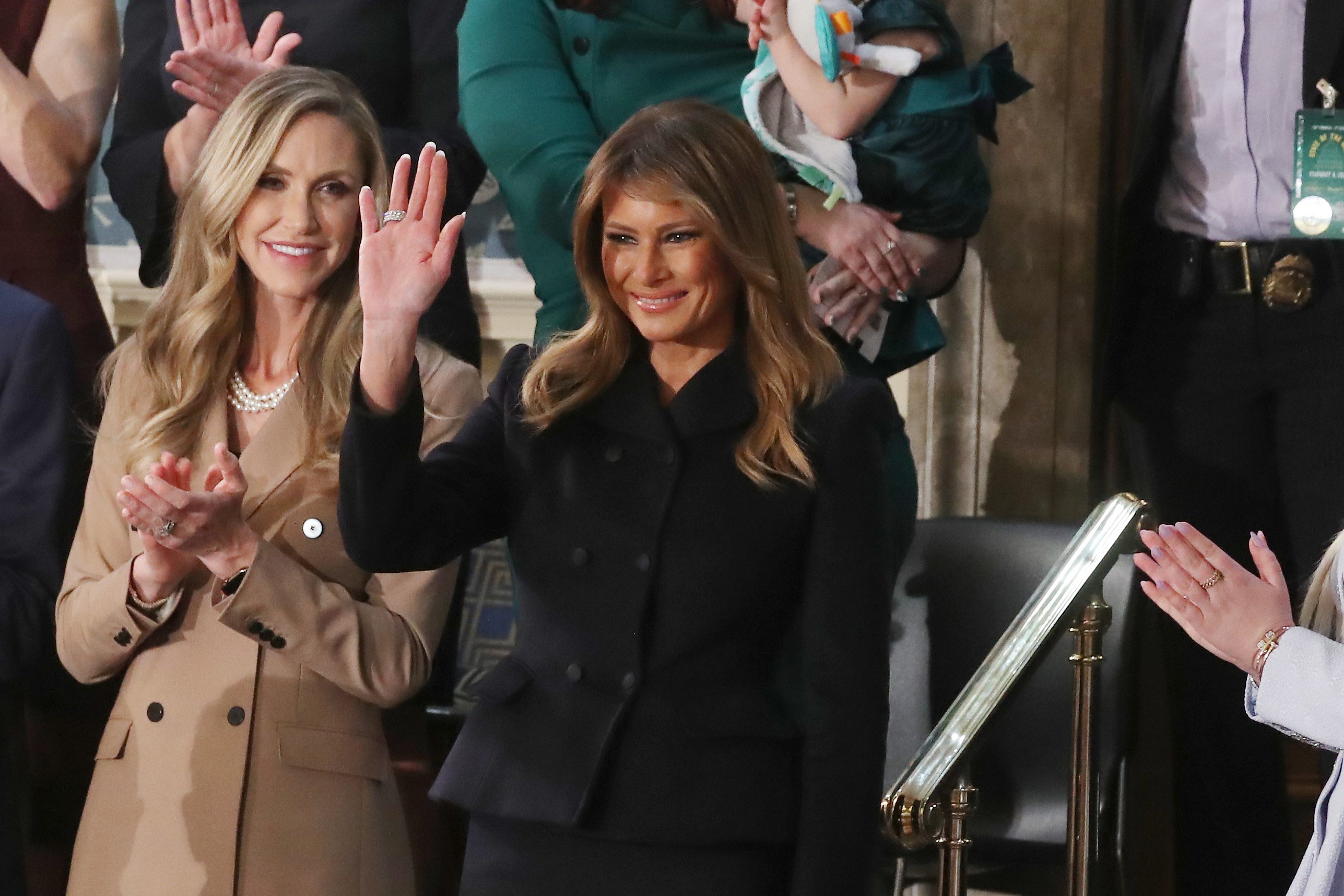 On behalf of the state department, First Lady Melania Trump attended the ceremony and also handed out awards to women she later referred to as "a true inspiration to us all. 
Secretary of State Mike Pompeo joined Melania at the ceremony and the pair looked color coordinated in black while many of the attendees went for colorful and traditional clothing for the day.