Dwyane Wade & Gabrielle Union Shared Pics with Transgender Daughter Zaya on Truth Awards Night
Dwyane Wade and Gabrielle Union have shown endless support to their daughter Zaya ever since she came out as transgender last month.
Yesterday, Dwyane and Gabrielle shared loving messages to Zaya, on Instagram, to commemorate the little girl's first red carpet appearance since coming out as transgender.
According to a report from People, the family attended the red carpet of the 2020 Truth Awards, and they all gushed over Zaya's first red carpet appearance since her life-changing revelation.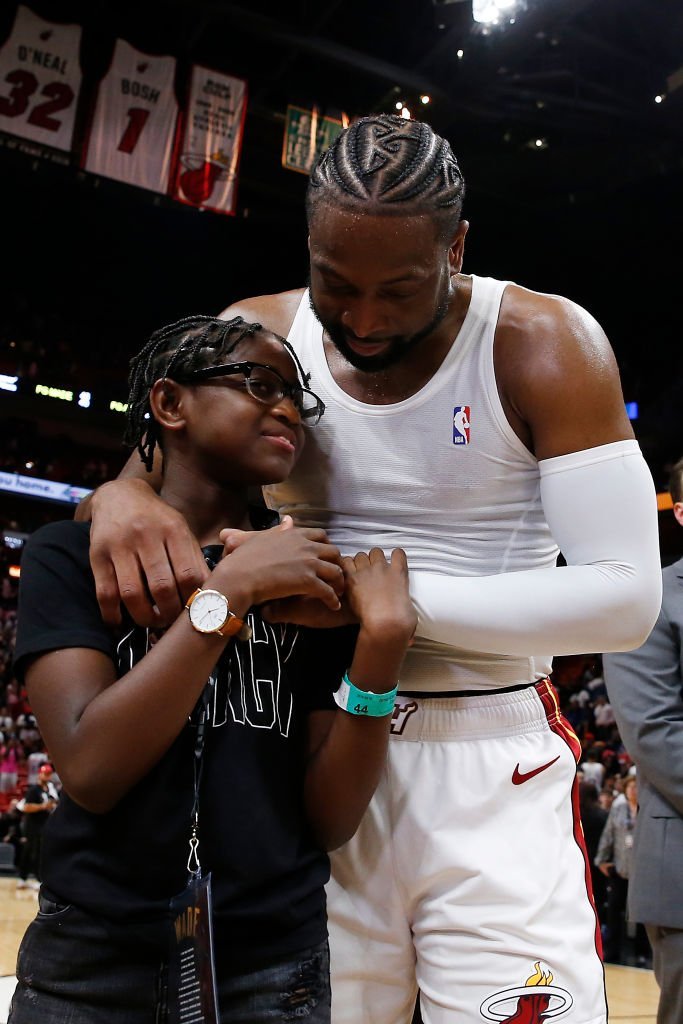 The Instagram posts shared by Dwyane and Gabrielle showed the three of them strutting on to the carpet.
Both parents looked confident and ready to slay in matching suit attires, while Zaya channeled the diva in her with a green and black Richfresh suit, while a pink ribbon went across her hip. Gabrielle captioned her post,
"We keep moving forward. We keep leading with love, light, and hope for a better more inclusive world. Stay put and stay mad if you want. We keep it pushing. Always."
The Truth Awards serve as a platform for celebrating members of the black LGBTQ community, as well as their cultural achievements and contributions to developing the conversation surrounding sexual discrimination.
The award provides funding for scholarships that support education for LGBTQ youths.
...he signed a deal with WarnerMedia to work as a commentator for NCAA and NBA basketball
The post has already garnered hundreds of thousands of likes and a slew of supportive sentiment in the comment section. 
It has been nothing short of a whirlwind for the Wades over the past few weeks. Early last month, a clip surfaced of Dwyane and Zaya in a golf cart, where she explained that she was going to be true to herself from now on. 
Days later, Dwyane made an appearance on the Ellen DeGeneres Show, where he explained that Zaya — who had been born Zion — was assigned a male at birth but came out as transgender.
The Ellen Show appearance served as Zaya's introduction as a transgender female, and soon after, Gabrielle took to Instagram to make things official. Zion Wade would now go by the name "Zaya." 
As for Dwyane, he is also handling retirement from the NBA rather well. Last year, he signed a deal with WarnerMedia to work as a commentator for NCAA and NBA basketball for Turner Sports.
He will also be joining the team at Bleacher Report as a creative director.