Kylie Jenner's Former BFF Jordyn Woods Shares Video of Herself Doing Squats during 16-Hour Flight to Dubai
Popular model and former reality star, Jordyn Woods shared her exercise episode during her plane trip to the middle east.
The 22-year-old often shows her fans, on Instagram, what she has going on in her life; recently, it was a short clip of her during a flight.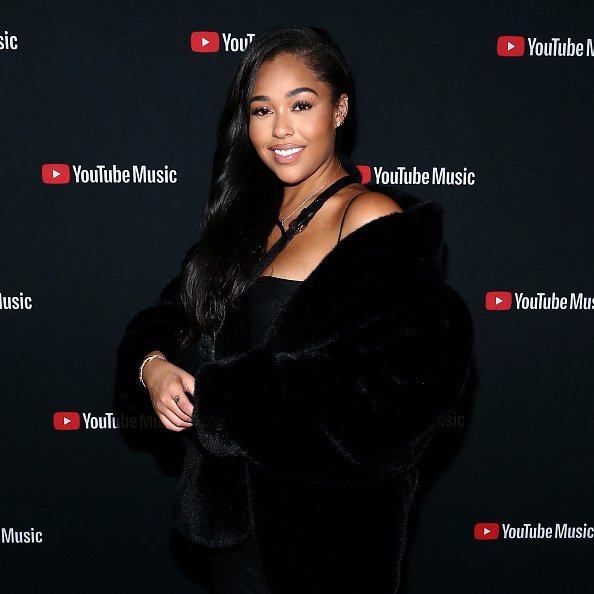 The video saw her in matching colored pants and sleeve top, Jordyn also guarded her nose with a nose pad.
Apart from detailing her engagement while onboard her Dubai trip, she asked her fans to provide suggestions that could help her enjoy her time in the country. She wrote:
"Leave it to me to start doing squats on a 16-hour flight...WE HERE DUBAI. Comment some of the best things to do while I'm here."
Right after the upload dropped, a see of comments followed the post. Numerous fans gushed on the onscreen diva.
One fan recommended the Abu Dhabi studios as one of the best places to visit. Other online users noticed how she was dressed and asked why she had her nose guarded.
Amidst the whole situation, Jordyn is all about modeling, traveling around the world and keeping fit!
The former "Keeping Up With the Kardashians" star became more popular following her relationship with Kylie Jenner and her features on the reality show.
Just last year, however, the model fell out with the family after Khloe Kardashian's ex-boyfriend, Tristan Thompson cheated with Jordyn. The show later revealed that during a party, they both shared a mouth to mouth kiss.
After this episode, the number of her fan base skyrocketed, and she even signed a contract agreeing to feature on the "KUWTK" to reenact the "cheating scandal scene."
Jordyn appears to be living her best life as a model who has bagged other contracts from various brands such as Eylure, Addition Elle, and BooHoo.
Even though her ex-communication with the Kardashians meant losing a dear friend whom she's known since seventh grade, she's soaring higher in her career with a net worth of $6 million.
Another effect of the friendship gone soar was that the TV personality moved out of Kylie's apartment, and the pair unfollowed each other on the gram.
The former friends once shared a cosmetic brand together but have since moved on in their different ventures. Amidst the whole situation, Jordyn is all about modeling, traveling around the world and keeping fit!