Kylie Jenner's Former BFF Jordyn Woods Shows off Her Curves in Black Crop Top and Tight Silk Pants in New Photo
Jordyn Woods shared an image of her curvaceous self on Instagram. She could be seen in a black crop top and smoking hot silk pants.
Jordyn Woods, a model with a stunning body, recently found herself at the media forefront thanks to the "Tristan Thompson scandal." The scandal made her lose her childhood friend, Kylie Jenner, and her relationship with the Kardashians.
The 22-year old "Life of Kylie" Reality TV star had been childhood friends with Kylie Jenner for 15 years. They both attended the same high school and shared an apartment.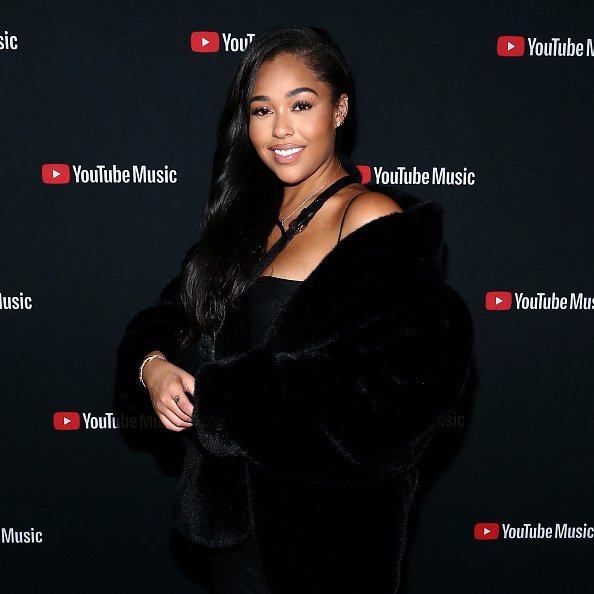 Wood's Smashing Black Outfit
Despite the controversies, the former "Kylie Cosmetics" model showed she still knows how to take center stage with an Instagram photo that deserves more than a glance. The post's short caption read:
"It's rare to see her."
In the picture, Woods' full-figured profile was on display in an all-black outfit. She was in a black crop top and matching body fitted silk pants.
The "Tristan Thompson Scandal"
It all started when Woods attended a late-night party at Thompson's house. Thompson is Khole Kardashian's baby daddy and Khole is Jenner's elder sister.
After the party, sources claimed Woods and Thompson shared a kiss. Although the reality TV star denied at first, she later came clean on the "Red Table Talk" hosted by Jada Pinkett-Smith, where she admitted the kiss did happen. 
Leaving Jenner's Apartment
Following Woods' confession, she was promptly excommunicated from the Kardashian family. Jenner then requested that the young actress move out of her house.
Woods wished the scandal never occurred. In an interview with Cosmopolitan, the model talked about her desire to settle things without hurting anyone:
"In the end, I never want to see anyone hurt; I would hate to be the reason for anyone's pain. We all have to go to sleep with ourselves at night."
The Blast reported that the former best friends are no longer in contact with each other due to the scandal.
Woods appeared to have moved on through a series of career moves. She recently made an appearance on Grownish. She is also pursuing several brand deals that would consolidate her career as a model.
In an interview with US Weekly, Jenner said she still had affection for her former best friend and wished her the best. Fans of both celebrities expect a reconciliation soon, but it seems the hurt from the scandal will take longer to heal.