Ice-T & Coco Austin's Little Daughter Enjoys Spending Time with Her Grandparents in New Snaps
Ice-T's daughter, Chanel, paid a cordial visit to her grandparents, and the photos taken showed them having an excellent time together. 
Little Chanel made a stop at her grannies' place, and the three had a fantastic leisure time. Coco Austin took to Instagram, where she shared pleasing snapshots from Chanel's visit, and it was nothing short of heartwarming.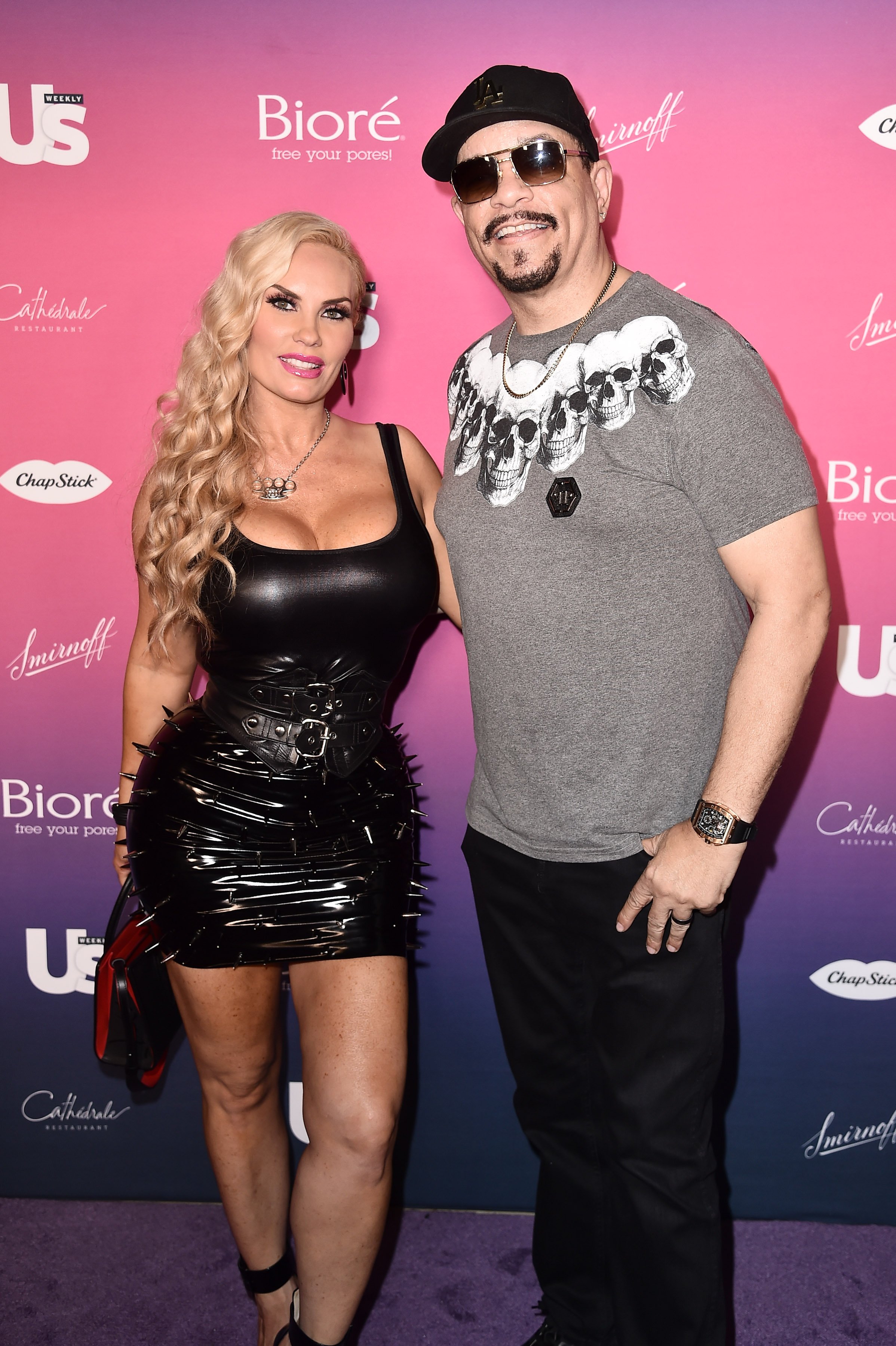 OUT WITH GRANNIES
Chanel looked as cute as ever as she sat between her grandparents, Donna and Steve, in the Instagram photo her mom shared. Coco heartily captioned the post:
"Shenanigans with Grandpa Steve and Grandma Donna."
Chanel's grandpa Steve looked dapper in a varsity jacket while grandma Donna also rocked a shiny jacket. The toddler definitely had a lovely time, she could be seen staring lovingly at a huge cup of ice cream with her grannies.
FANS WERE IN AWE
Fans were glad to see the cutie and they uncontrollably gushed over her and the grannies. Someone wrote about the trio: Handsome couple, beautiful baby girl!
Last year, Chanel made her showbiz debut when she appeared in one of her dad's music videos.
While some fans happily fawned over the lovely family, others saw the resemblance between Chanel and grandpa Steve. A fan gushed: "Wow grandpa, and baby girl [are] twins." A second fan concurred: "Baby Chanel looks like grandpa steve."
CHANEL LIVES HER BEST LIFE
Chanel is Ice-T and Coco's first child together, and this dose of cuteness gets to live it up with her parents. One of her fun voyages included visiting Punta Cana with her mom and Dad.
The little girl had a swell time twinning with her celebrity mommy and taking beautiful pictures with her star dad. Coco and her baby girl totally embodied the mom-daughter goals during the family trip, they had the timeline buzzing with their adorable swimsuit photos.
CHANEL IS AN ADORABLE KID
Although Coco Austin's mini-me is a tot, she has her personality and a sizable amount of fan love and attention. 
As she grows, her fanbase is sure to increase and her mom once made it known that she could become quite taken with entertainment. She once went to see her dad on set, while he filmed the crime show, "Law and Order: SVU."
Last year, Chanel made her showbiz debut when she appeared in one of her dad's music videos. Her mom gushed over her and shared a photo showing the little girl at work with daddy.