Magic Johnson Once Opened up about How He Felt after Receiving His HIV Diagnosis
From the results of a regular medical checkup, the former NBA player, Magic Johnson, found out he had been infected with a terminal illness, which changed the narrative of his life.
The former American basketball player and father of three, Magic Johnson revealed exactly how he felt when he got the most terrible news of his life from his doctor.
It came as a shock to him as he felt he had done everything he was supposed to do as regards his health. Apparently, he wasn't careful enough.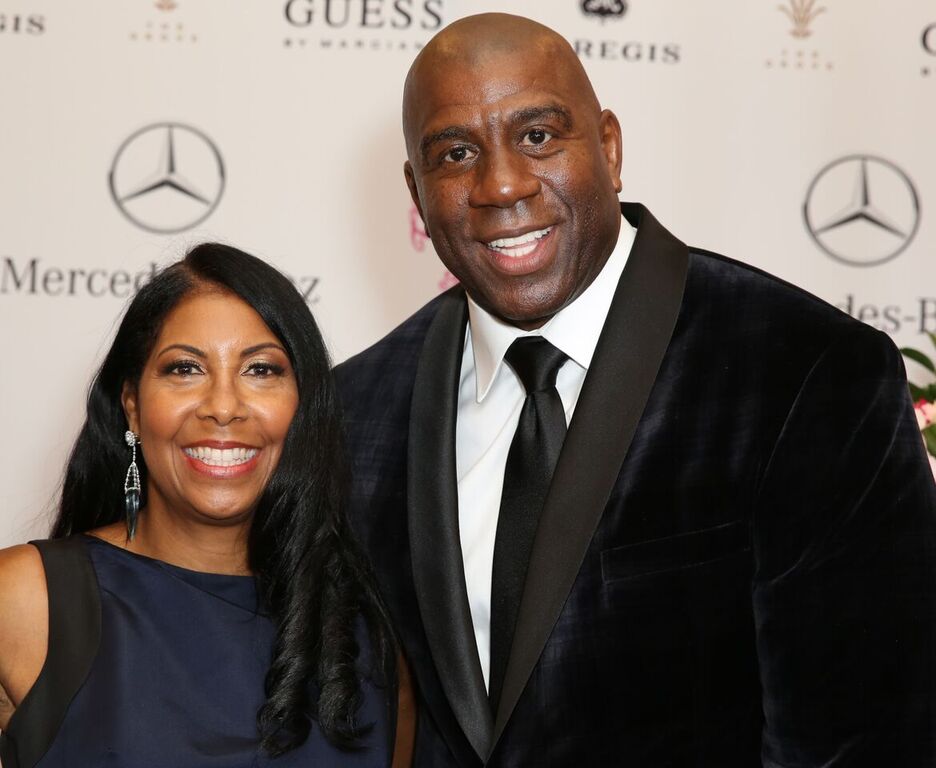 THE MOST DEVASTATING MOMENT OF HIS LIFE
In an interview with Oprah Winfrey, Magic Johnson opened up about the moment he found out he was HIV-POSITIVE.
Oprah asked him if he had been sick prior to the day he found out about his ailment, and the former basketball player replied in the negative.
Magic discovered his ailment from a regular medical checkup. He saw no signs or symptoms, and so had no suspicions.
He was getting ready for an exhibition game when he got a call from his doctor telling him to come to see him immediately.
When his doctor broke the news to him, the basketballer stayed on the floor for up to two hours. He said it was a moment of disbelief and shock. He was devastated.
"I was just devastated because I thought I had did everything right, you know. And then the worst thing was Cookie was pregnant with E.J."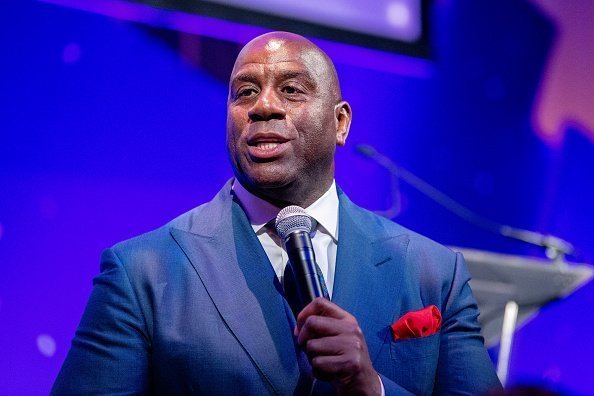 Two months prior to his diagnosis, Magic had just gotten married to his wife, Cookie Johnson, and she was at the time pregnant with their first child.
While he was worried about his health, the athlete was mostly concerned about what his diagnosis meant for his wife and his unborn child.
It was especially difficult for him to break the news to Cookie because he knew it was going to hurt her, considering everything they had been through together.
LIVING WITH HIV
The NBA player who was diagnosed with the HIV virus, which could lead to AIDS, was advised to avoid activities that may impair his immune system as HIV generally attacks the body defenses against infection.
Weeks after his diagnosis, he took a press conference to reveal his ailment and his retirement from the sport, basketball. 
Prior to his announcement at the press conference, the former Lakers player first broke the news to his teammates.
While Magic couldn't play with his teammates anymore, he was determined to still pursue his ambition to buy an NBA team.
Magic Johnson told the media that he was HIV positive and promised to create awareness about the ailment while also advocating for AIDS prevention.
He did not see his diagnosis as a death sentence, and so he decided to keep on living for a long time while he creates awareness about the HIV virus, which many see as a remote infection. He said:
"...Sometimes you're a little naive about it and you think something like that can never happen to you. It has happened...Life is going to go on, and I'll be a happy man."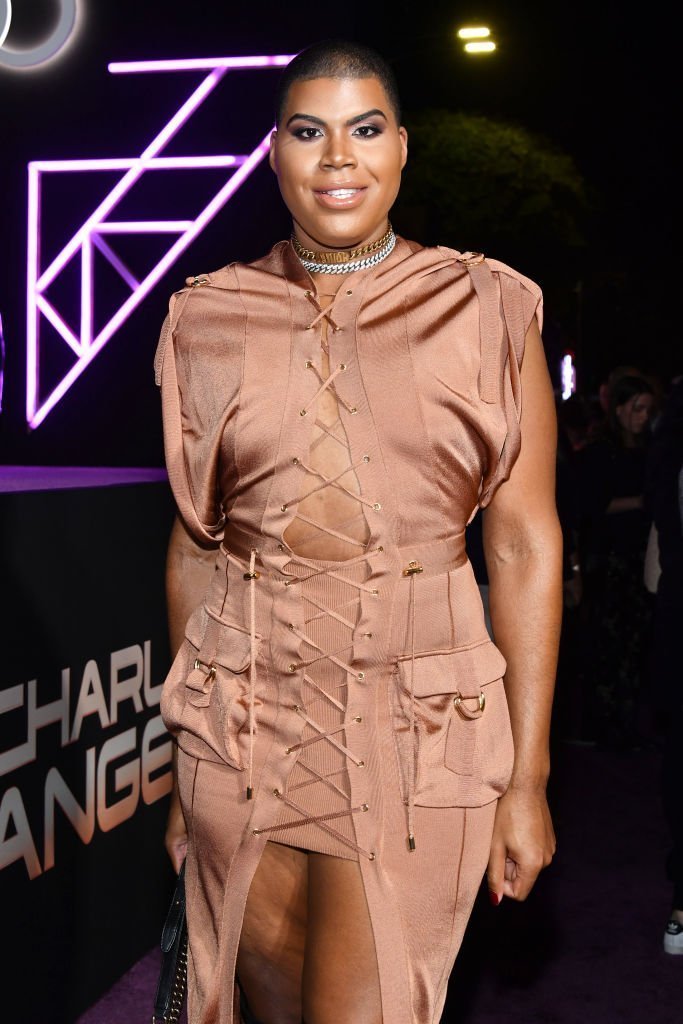 His disclosure was appreciated by many, including the secretary of health and human services, who was heartened by the news that Magic was going to help spread a life-saving message.
He has been living with the incurable disease for almost three decades now and has been blessed with the strongest support system, his family.
THE JOHNSONS
After finding out about her husband's ailment, Magic Johnson's wife had to make probably the most difficult decision of her life.
She knew how her husband contacted the disease. It was through unprotected relations with his several ex-sex partners.
Instead of flaring up or walking out on their marriage, especially because he had put her and their unborn child in danger of contracting HIV, she did not.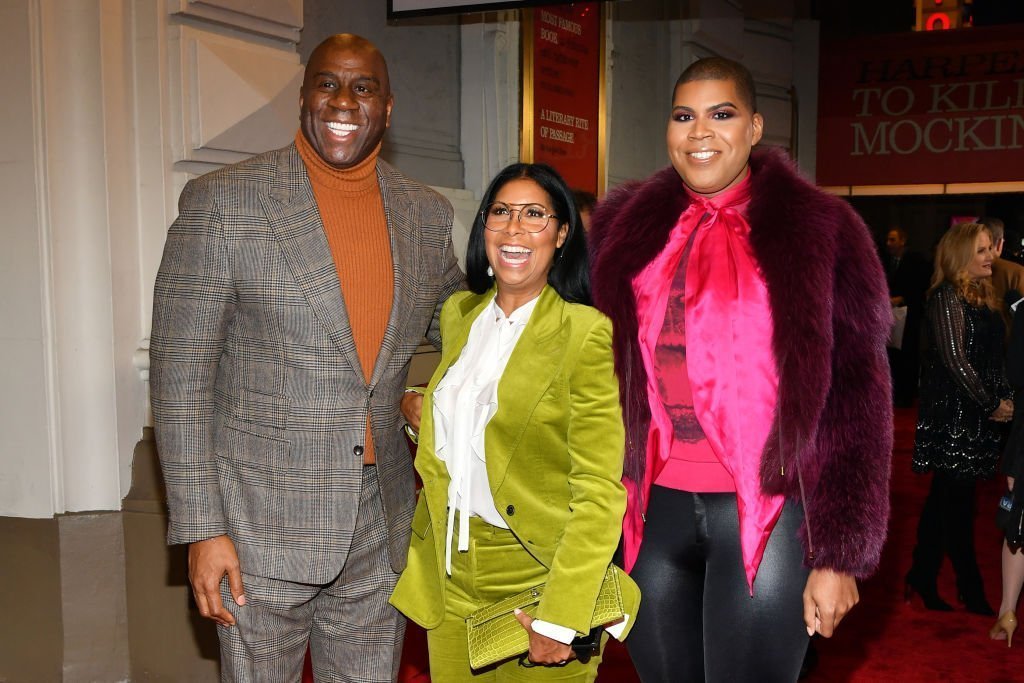 When Magic gave her an out from their marriage, Cookie slapped him and told him they were going to figure it out together. She chose to stand by him in spite of it all.
Years after his diagnosis; however, she briefly walked out on the marriage. She opened up to Oprah Winfrey that at the time, Magic was always busy, and she wasn't working.
While she was mothering their kids, Magic was all about work, which pulled them apart a little. It caused a strain on their marriage, and so they were separated for two weeks.
Magic and Cookie share three children together; EJ Johnson, Elisa Johnson, and Andre Johnson. EJ, who narrowly escaped his father's infection later, found out about it in school.
He was assigned a book report on HIV when he stumbled upon a book about his father. He, however, had no cause to worry as he was told Magic had gotten a lot better.
As a result of Magic's announcement, Magic Johnson's son, EJ, began living a public life right before he came into the world.