Lionel Richie Stunned by 'American Idol' Contestant Who Thinks He's Pat Sajak from 'Wheel of Fortune'
During the latest "American Idol" auditions, judge Lionel Richie was left astonished as one of the contestants didn't recognize him after being in the industry for "243 years."
The model and musician Louis Solywoda "stumped" the judges as much as he did himself when he showed up for the latest round of auditions for the talent show.
Guitar in hand, Louis had no idea who the judges were, least of all Lionel Richie, who could hardly believe the turn of events as he decided to walk off the aspiring young man's ignorance before he said:
"I've been in the industry for 243 years! I was there when the dinosaurs roamed the earth!"
In a failed attempt to save face, Louis asked whether Lionel is from the game show "Wheel of Fortune," which sent fellow judges Katy Perry and Luke Bryan into fits of laughter.
In utter disbelief, Lionel sat down in his chair and turned his back on Louis, who then began his actual audition with a sweet song he performed with confident capability. Afterward, Lionel posted a clip of the Louis' audition which he captioned:
"It's alright @Loudawg_ , next time I'm in Hawaii I'll invite you to a show for a history lesson."
Even though Louis's audition saw to some laughter, another contestant's audition had a whole other effect on Lionel Richie. 
After the strapping young man finished his audition, the 70-year-old judge didn't hesitate to express his displeasure as he told the young man that they "have a problem" because he doesn't like him.
Lionel found fault with the young man's voice and his attitude and said that he wouldn't make it in Hollywood after stating that the young man is not "sitting well" with him for "some weird reason," and all the young man could do, is stand there and nod his head.
However, the judges also had good news to share two days ago, when Lionel announced that they would soon have a fourth judge on the show.
Luke Bryan agreed that the additional judge would be the "perfect addition" to their panel, and that is when Katy Perry excitedly shared that she is pregnant and "terrified" because it's her first child.
Both Luke and Lionel are already parents, and thankfully Lionel didn't raise any dinosaur babies because he was born in Alabama in 1949. In 1979, Lionel won his first awards for the hit "Three Times a Lady" while a part of The Commodores.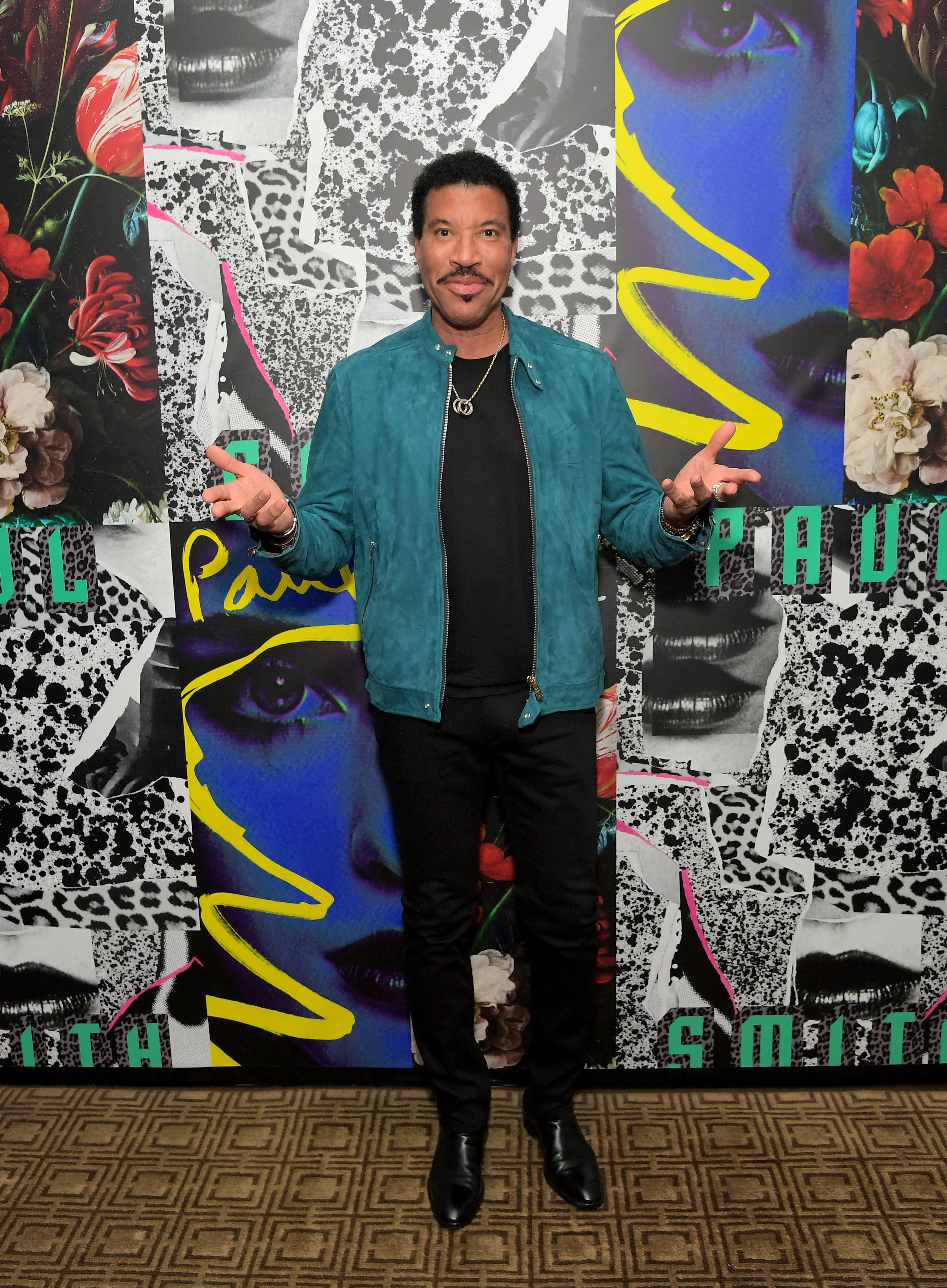 Since then, Lionel bagged an impressive lineup of accolades, including five Grammys, an Oscar, a Golden Globe, five People's Choice Awards, eighteen American Music Awards, and several other accolades. In 1985, Lionel also co-wrote the global anthem "We Are The World" with Michael Jackson.
On the personal side of Lionel Richie's life, he raised three beautiful children who are all grown up and living their lives.
With his first wife Brenda Harvey, he had a daughter Nicole, and with his second wife Diane Alexander, Lionel had two children - Miles born in 1994, followed by his second daughter Sofia.