Tyler Perry's Girlfriend Gelila Bekele Shares Inspiring Post Honoring Women Fighting for Basic Women's Rights
Model and humanitarian, Gelila Bekele took to Instagram with an inspiring photo International Women's Day — honoring women who fight for basic women's rights.
Gelila, who was born in Ethiopia, is a model, social activist, and documentary filmmaker. According to her website, the 33-year-old's work causes her to spend most of her life shuttling between Europe and America.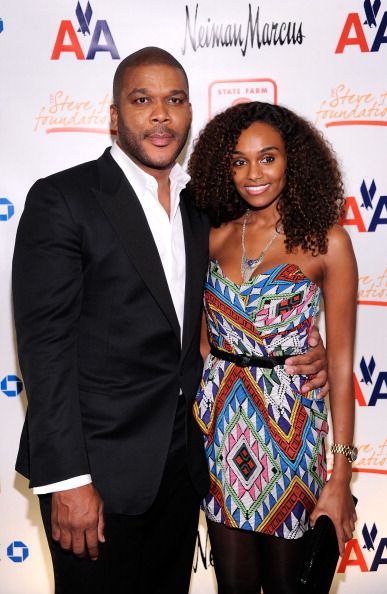 In Gelila's post, the American-Ethiopian activist posed for a shot with a woman she admires for her strength, Adena. Bekele praised her for her selfless service towards fighting for women's education and health. She wrote:
"...i honor women like Adena. Adena started a women's association and health training center. i am lucky to learn, to be surrounded by such incredible women."
Gelila expressed her unease about the billions of people around the world that are still fighting for basic women's rights, especially against extreme religious/traditions and social oppressions, which are all humanity's conditions.
Gelila Bekele's modeling career began in 2006 when she started working with Ford models New York and Ford Models Paris.
Tyler and Gelila keep their personal lives private.
Over the years, Gelila has featured in many fashion and beauty campaigns, including Michael Kors, Pantene, and L'oreal. Aside from modeling, she also dominates in her way in other aspects as a filmmaker and humanitarian. 
Gelila also wrote a book in 2018, "Guzo," which shared the beauty of the people in rural areas of her home country, Ethiopia. About the book, Bekele wrote:
"On the pages of Guzo, you will view a day in the intimate lives of six tribes from their customs, culture, traditions, and religious practices..."
Her relationship with Tyler Perry began in 2009, although they revealed that they met in 2007 at a Prince Concert. At the onset of their relationship, they were often said to be on-and-off a few times.
The popular actor and producer — most famously known for playing "Madea" in films — is very keen on keeping his personal life with Gelila very private.
In 2014, the couple welcomed their first child together, Aman Tyler Perry. The couple do all they can to keep their 5-year-old out of the spotlight. 
Tyler and Gelila have led a very inspiring and fulfilled life so far, making an impact in various vital aspects one kind act at a time.