Boris Kodjoe & Wife Nicole Ari Parker from 'Soul Food' Celebrate Daughter Sophie's 15th Birthday with Sweet Tributes
Actor Boris Kodjoe and his wife, Nicole Ari Parker, recently took to Instagram to celebrate their firstborn daughter on her 15th birthday.
Boris Kodjoe recently took to his Instagram to celebrate his daughter on her 15th birthday. The actor posted a sunlit photo of his daughter and captioned it,
"Tei-Naaki #FirstBornDaughter Your birthday is the day I was Born. Made. Risen."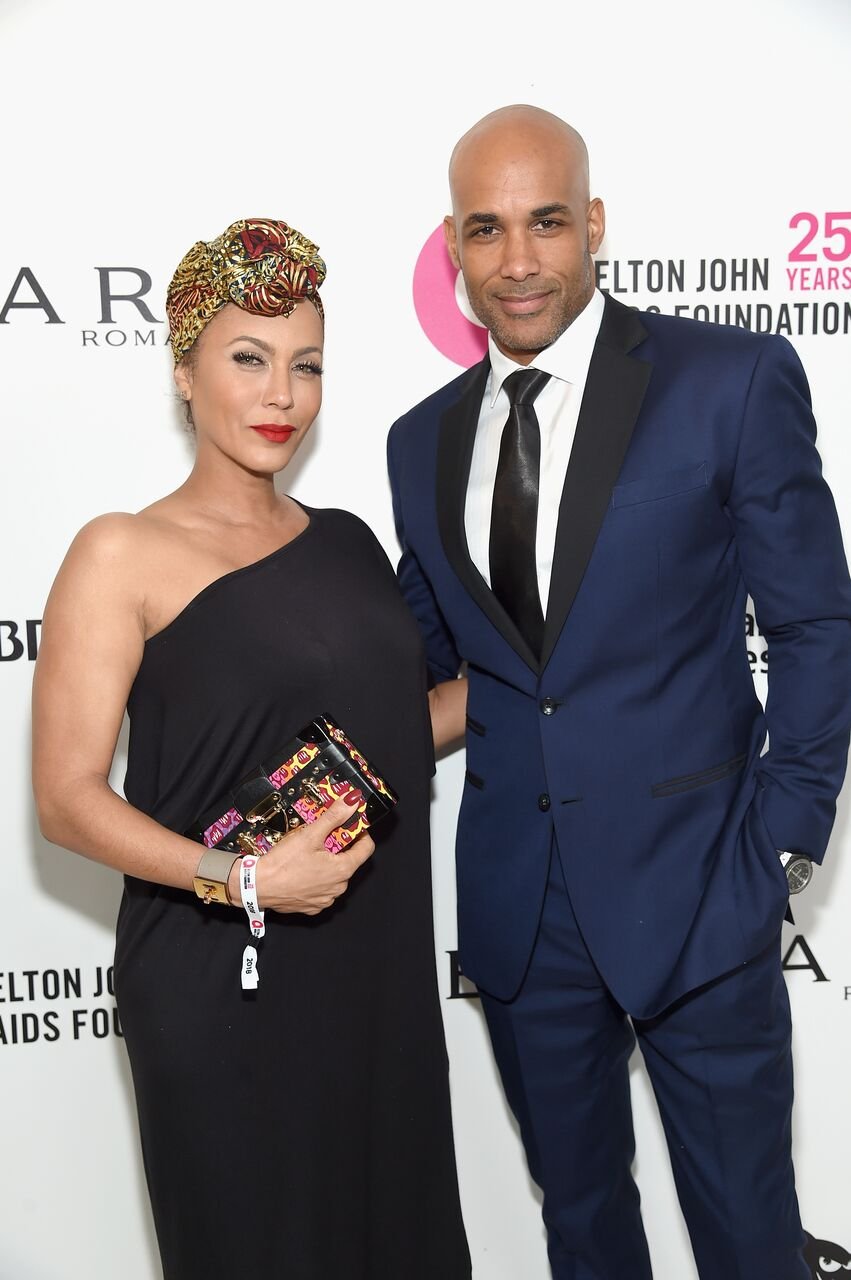 Kodjoe's wife of 14 years, Nicole Ari Parker, a
lso took to her Instagram page to wish
their daughter a happy birthday. She posted a clip of herself and her daughter walking while laughing
heartily. In the caption, she wrote,
"Time is flying by I'll always be right there By your side."
The celebrant, Sophie Kodjoe, undoubtedly had a great time as she posted pictures from her celebration on her Instagram page.
The 15-year posed with her friends and thanked them in the post's caption for making her birthday a fun one. She wrote, "Thank you for making 15 the best!"
Nicole once spoke about the challenge faced by her daughter and the family.
The celebration was a double-sided one for the Kodjoe's as Boris celebrated his birthday just three days after his daughter's. Nicole Ari Parker posted a photo of the father-daughter duo and captioned it,
                    "#MyTwoBirthdayBubbles"
In the photo, the "Brown Sugar" actor is proudly staring at his beautiful daughter with his hand adjusting her tiara. Parker joked about Boris ruining his daughter's hair in his attempt to fix her crown.
It's clear to see that the Kodjoes are proud of their daughter's new age, from their emotional tributes to her on the special day. This is reminiscent of her first school dance, which took place a few years back. 
The "Soul Food" actor posted cute photos of his daughter preparing to go for her dance and captioned the post, "Seem like moments ago when I was rocking her to sleep. Now she's a beautiful little lady."
Sophie Tei Naaki Lee Kodjoe was born to Nicole Ari Parker and Boris Kodjoe in March 2015. At birth, she was diagnosed with spina bifida, a condition that disallows the complete development of the spinal cord. 
Nicole once spoke about the challenge faced by her daughter and the family. She also spoke of how the family founded the "Sophie's Voice Foundation" in honor of their daughter.