Kylie Jenner and Travis Scott's Relationship Timeline Amid Reports of Their Reunion
Everything suggests that TV personality Kylie Jenner and rapper Travis Scott are back together after officially parting ways in October 2019.
Taking a look at their love story is definitely worth it, so here's a timeline of Travis and Kylie's relationship.
The person who wins the most out of Travis Scott and Kylie Jenner's reunion is Stormi.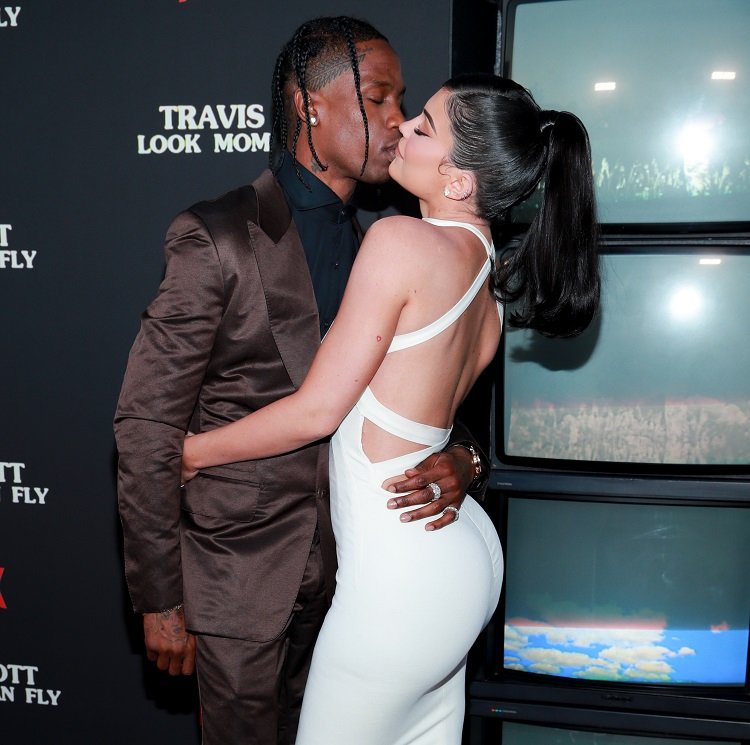 HANGING OUT AT A COACHELLA PARTY
The first time that the couple made headlines together was in April 2017 when they were spotted together at a Coachella party. At that point, they were supposedly nothing but friends.
Days later, they attended an NBA playoff game in Houston together, sparking even more rumors of a possible romance. The Kylie Cosmetics owner also attended Travis' 25th birthday party in NYC.
In May 2017, Kylie uploaded a photo on Instagram posing next to her sister Kendall Jenner and several rappers, including Quavo, P. Diddy, Jaden Smith, and Travis Scott.
In the following weeks, the couple was spotted together in different cities. On June 12, 2017, Travis admitted in a tweet that it was the happiest day of his life. It was later revealed that it was related to Kylie's pregnancy.
Legit happiest day of my life.

— TRAVIS SCOTT (@trvisXX) June 12, 2017
KYLIE JENNER PREGNANT?
Rumors about Kylie being pregnant started circulating the Internet in September. However, she kept it a secret, posting photos wearing oversized shirts, or even uploading old pics.
In January 2018, Travis was asked about his girlfriend's pregnancy during an interview with Billboard, but he avoided the question and labeled the rumors as just "guesses."
2.1.18
4 ever
New rager in town. !!!

— TRAVIS SCOTT (@trvisXX) February 4, 2018
On February 4, 2018, Kylie finally announced that her daughter, Stormi, was born. She actually gave birth three days before posting the news.
From that point on, the couple couldn't stop gushing about their daughter on social media, uploading photos and videos of her on their Instagram Stories and Snapchat.
TRAVIS AND KYLIE'S AT THE MET GALA
Kylie and Travis' first red-carpet appearance took place on May 7, 2018, when they attended the Met Gala together in matching black outfits. They showed some PDA in front of the cameras and looked very in love.
In July 2018, they appeared on the cover of GQ's August issue. Talking to the magazine, she said that her boyfriend didn't like the attention that came after they started dating, which was why they were trying to keep things away from the spotlight.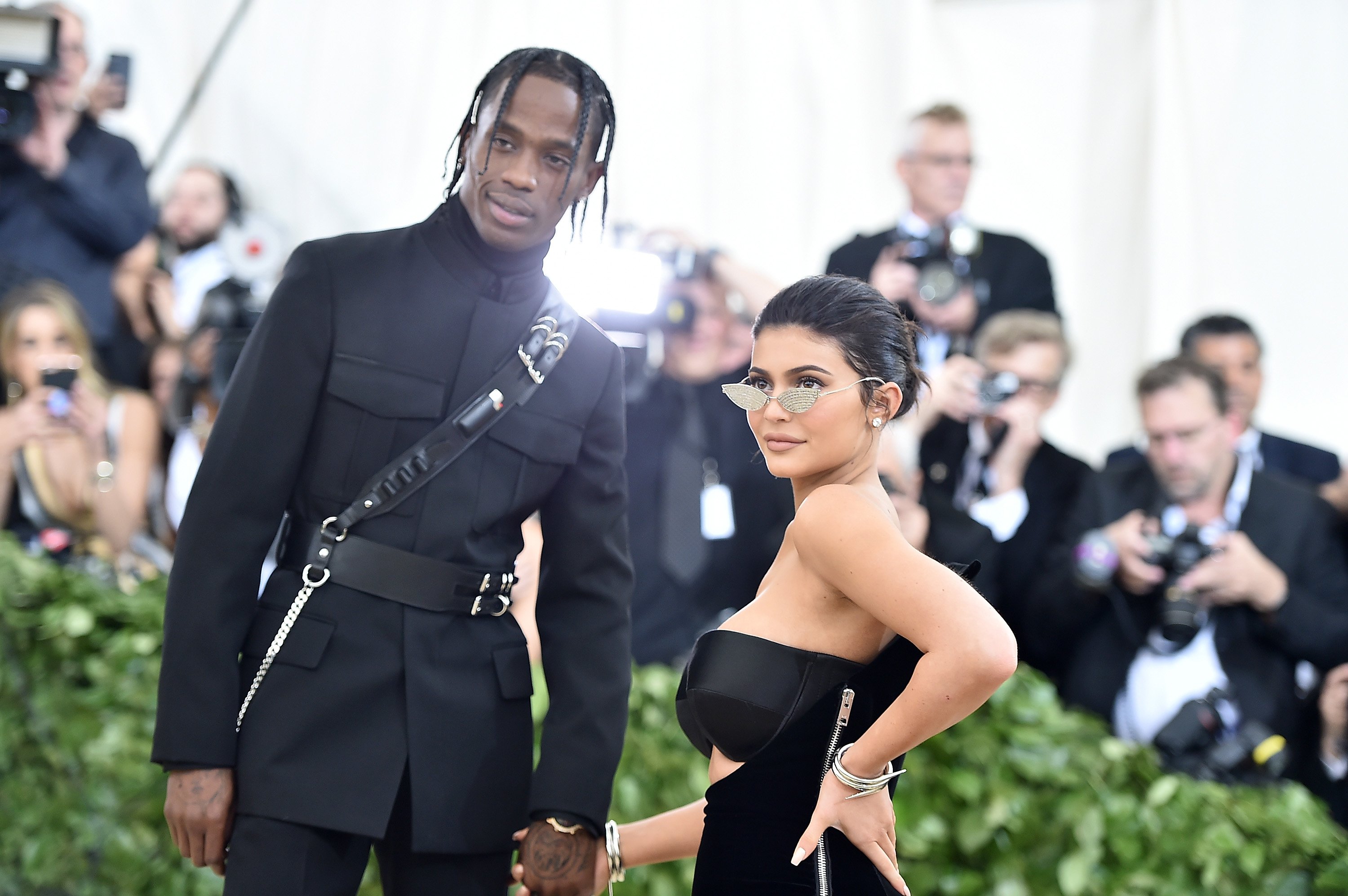 The end of 2018 was quite intense for them as they trolled the Internet, making everybody believe that they were married. Shortly after that, the Internet trolled them back with a photo that supposedly showed Travis being unfaithful.
It turned out to be a prank made by a Youtuber. Reports about him cheating on her sparked again in early 2019, but they shut them down, posting photos together on his and her respective birthdays.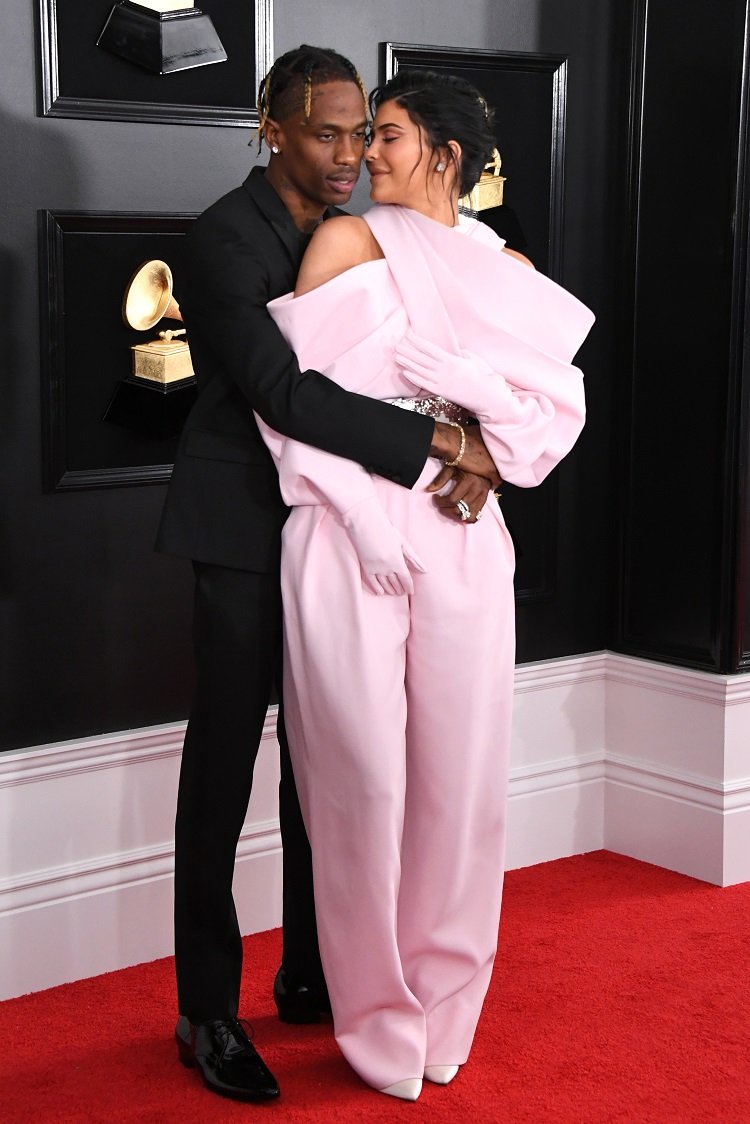 PARTING WAYS AND GETTING BACK TOGETHER
In October 2019, TMZ reported that the couple had parted ways shortly after August 27. In the following months, reconciliation rumors hit the Internet, but it was only confirmed earlier this month.
According to Entertainment Tonight, the couple has been together for "about a month" already, and they never stopped having love and respect for one another despite their split.
The source added that the reason they decided to part ways five months ago was that they had "so much going on" with their lives and couldn't focus as much on each other as they would have liked.
2019 was certainly an important year for both Kylie and Travis. In the "Keeping Up with the Kardashians" star case, her billion-dollar business skyrocketed. Travis, on the other hand, was (and still is) on tour.
Even though their schedules are still quite busy, they learned to handle their time better. Without a doubt, the person who wins the most out of this reunion is Travis Scott and Kylie Jenner's baby Stormi.