Meet Fan Famous Members of 90s Boy Bands Nowadays
From "The Beatles" to "One Direction," boy bands have made teenagers crazy for at least half a century, but the 1990s was an especially prolific time for this kind of musical formation.
But boy bands can only be called that for some time before their members grow older and get to balance their careers in show business with the responsibilities of a fully grown adult.
Most of the biggest boy bands from the 90s have managed to stay around decades after landing their last significant success, with their members having the maturity to continue as professionals long beyond their prime.
THE JONAS BROTHERS
Formed in 2005, the band, consisting of brothers Kevin, Joe, and Nick, rose to fame mainly thanks to their collaboration with Nickelodeon and Disney, releasing their first album, self-titled, in 2007, to great success.
In 2013, the group disbanded after releasing four studio albums and touring intensively, with the idea of pursuing side projects. But following a six-year hiatus, they returned in 2019 with a new song ("Sucker"), music video, and concert tour.  
Now, all three brothers have also married. Kevin, 32, has been married to reality TV star Danielle Deleasa, since 2009. Nick, 27, followed, marrying Indian actress and model Priyanka Chopra in 2018.
In 2019, Joe, 30, married "Game of Thrones" star Sophie Turner, and the two recently confirmed that they are expecting their first child together.
'NSYNC
The members of this band that got started in 1995 have remained close friends over the years, despite last performing together in 2004, as some of the former members like Justin Timberlake and JC Chasez, pursued solo projects.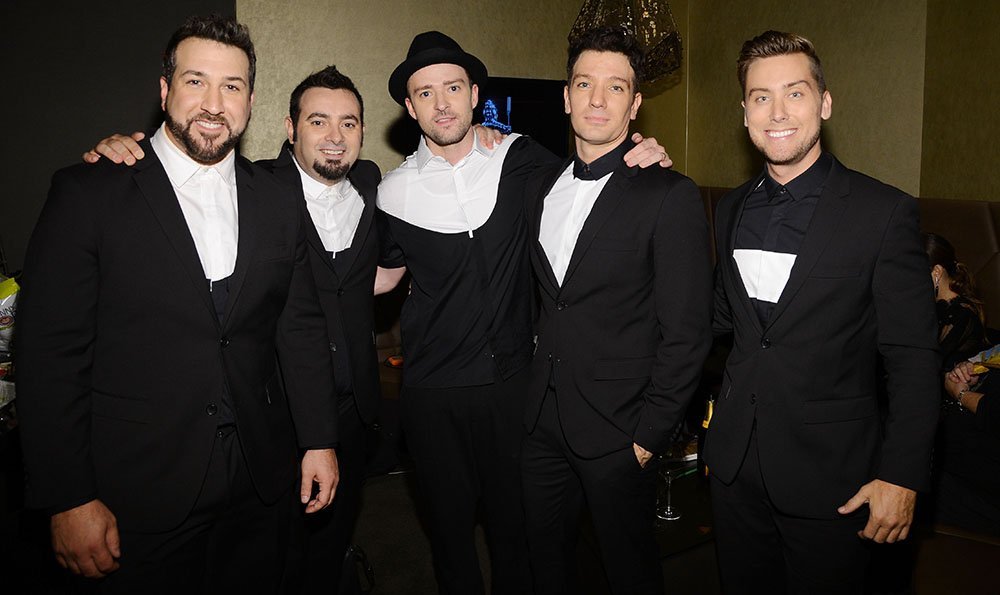 Famous for singles like "Bye, Bye, Bye" and "It's Gonna Be Me," the band, which released its breakthrough record "No Strings Attached" 20 years ago, recently received their own star on the Hollywood walk of fame. 
They have also announced that they will star in an upcoming movie telling a fictional story about their final tour in 2001. The film will be produced by band member Lance Bass, 40, and he has teased about a Broadway adaptation.
With the exception of Justin Timberlake, 39, all the other members of the band have left the music business behind. Chris Kirkpatrick, 48, tried reality TV; Joey Fatone, 43, went on to act on Broadway; and JC Chasez, 43, also tried theatre, starring in "Jesus Christ Superstar."
WESTLIFE
Except for Brian McFadden, 39, who departed from the Irish band in 2004, all original members returned when the band got back together in 2018, after a pause of six years. 
Shane Filan, 40, had to overcome financial problems back in the final days of the original formation and went on to release three records as a solo artist. Nicky Byrne, 41, left the recording studio behind and made a career on TV and the radio. 
Mark Feehily  39, created a successful catering business and it wasn't until 2015 that he gave a solo music career a try. And as for Kian Egan, 39, he found a career in TV as a reality TV star and presenter on talent shows. He also released a solo album in 2014, reaching number nine on the UK album chart.
Westlife made its triumphal comeback with the album "Spectrum" in 2019, and in addition to being currently on a UK tour, there are talks about a London West End musical play based on the band's history.
ALL-4-ONE
Making an entrance in the pop music scene in 1994 with the single "I Swear," the band had already won their first Grammy by the following year.
In the course of their career, they have sold more than 20 million records around the world, and even though the peak of their popularity happened decades ago, they have never disbanded.
Even though their last release was in 2015, Jamie Jones, 45, Delious Kennedy, 49, Alfred Nevarez, 46, and Tony Borowiak, 47, have continued to perform live around the world.
BLACKSTREET
Formed in 1991, the R&B band came to fame in 1996 with the single "No Diggity," which took them to No. 1 on the Billboard Hot 100 and earned them their first Grammy.
But in 2000, founding members Chauncey Hannibal and Teddy Riley started to have serious differences and the two got involved in a legal battle that made them take separate ways and briefly disband the group.
However, they couldn't stay away from each other for long and released a "reunion" album, titled "Level II," in 2003, after which they effectively went on a decade-long hiatus.
After suing each other a few other times, the band's original members finally made amends in 2014, when Hannibal, Levi Little, Mark Middleton, and Eric Williams announced their return as Blackstreet. As of 2020, they are still touring.
BOYZ II MEN
Famous for their beautiful vocal harmonies, the R&B band was rocketed to huge success in 1991 with their debut album "Cooleyhighharmony," released by the legendary Motown record company.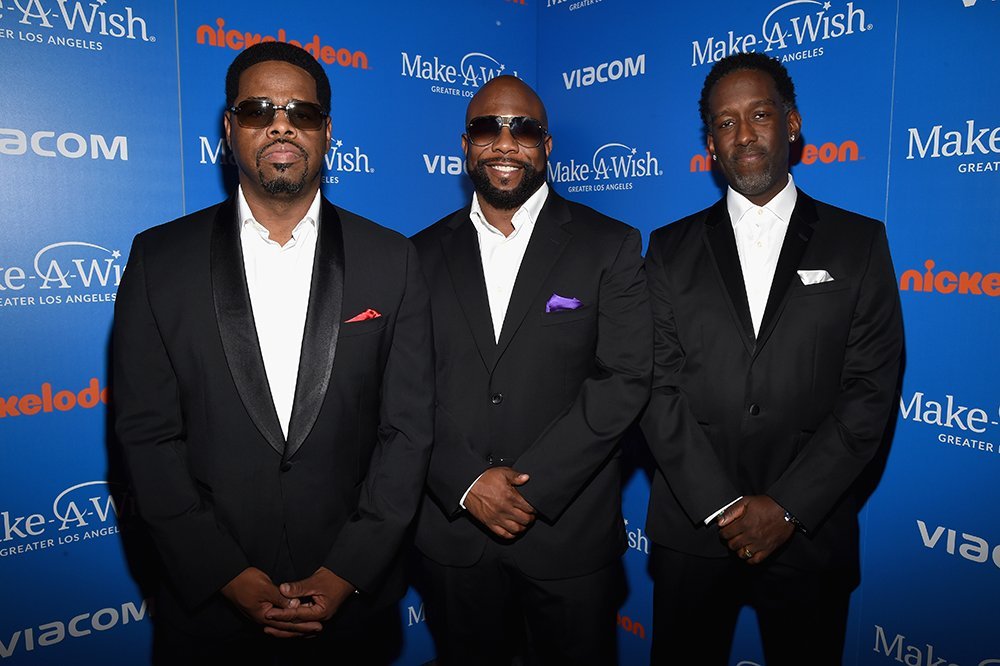 During the entire 1990s, the band broke many records and released several hit albums while touring constantly, with singles like "End of the Road," "In the Still of the Nite," and "I'll Make Love to You" cementing their reputation as pop superstars.
The band arrived in the 21st century reclaiming their place at the top of the chart with the release of "Nathan, Michael, Shawn, Wanya" in 2000, but unfortunately, they had to let Michael McCary, 48, go, due to health problems, in 2003.
From the band's seventh album -- "Throwback" -- on, Nathan Morris, 48, Wanya Morris 46, and Shawn Stockman, 47, have continued performing and recording as a trio. Their last album to date was "Under The Streetlight" in 2017, and they started 2020 with a South African concert tour.
HANSON
A pure product of the 1990s, the band was named after the last name of the three brothers that started it in 1992, when Zac, the youngest of them, and the drum player, was only 6 years old.
But it wasn't until 1997 when the trio made its breakthrough with the catchy single "MMMBop" that turned them into an overnight sensation and a household name. Soon, they were performing on "Saturday Night Live," the Grammys and the World Series.
For a while, nobody seemed to be able to resist the three brothers, and the band was happy to ride the wave of their commercial peak while it lasted, having the resilience to keep going past its prime.
Far from being three cute teenagers anymore, Zac, 34, Taylor, 36, and Isaac, 39, have never stopped performing and recording together as Hanson, and they released their last album to date, titled "String Theory" in 2018.
The three brothers have also married and are raising their own families, living close to each other in Tulsa, Oklahoma.
THE BACKSTREET BOYS
The perfect male counterpart to the Spice Girls phenomenon, the Backstreet Boys went on to become the most iconic boy band from the 1990s, and when they erupted onto the scene in 1995 with their self-titled album, they made a deep impact on the mass culture.
With hits like "Everybody," As Long As You Love Me," and "All I Have to Give," the band's second album turned them into household names in 1997, but it was their third album "Millenium" released in 1999, which made the members of the band superstars.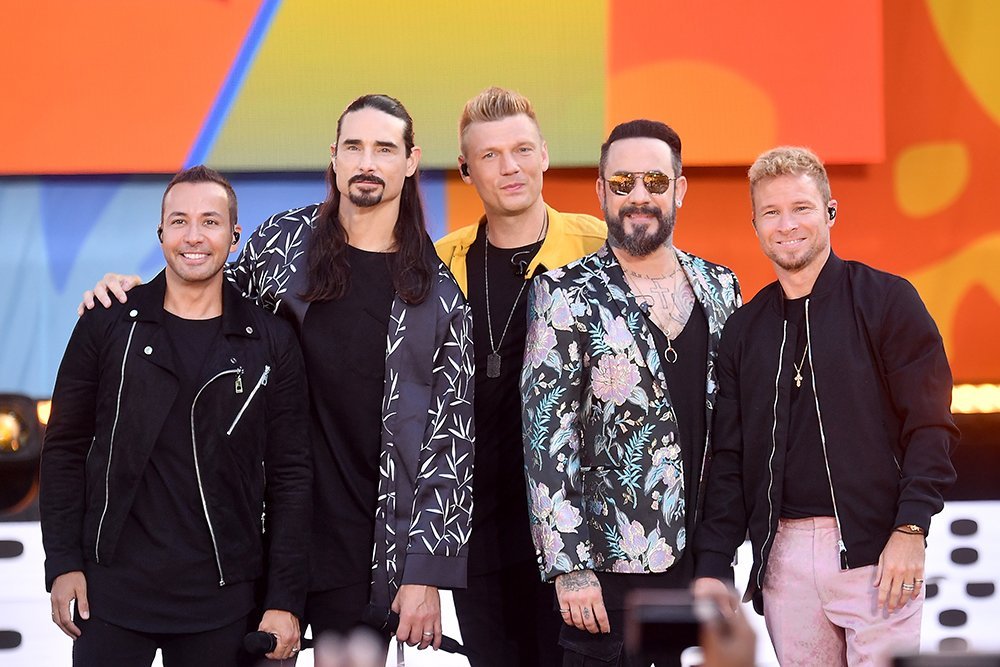 With the exception of Kevin Richardson, 48, who left the band for a couple of years only to rejoin in 2012, the band has never been broken, even though they had their difficult moments on the way when they thought the band was going to fall apart.
In 2013, with all original members on board, the band released its eighth studio album "In A World Like This," followed by their last album to date "DNA" in 2019, which they are currently promoting with a concert tour.
Richardson and his bandmates, AJ McLean, 42, Howie Dorough, 46, Nick Carter, 40, and Brian Littrell, 45, are now all married and have children with their respective wives, and have spent years on the road as one big family. 
"We have a family room backstage for the family and the wives and the kids to hang out in. It used to be the VIP room, stocked with alcohol for our friends and different people that come to see the show, but now it's the family room," Richardson told People in 2018.