Kate Hudson Shares Cute Video of 17-Month-Old Daughter Rani Rose Walking in Slow-Motion
Kate Hudson warmed up her social media timeline after she shared a captivating video of her little daughter, Rani Rose walking in slow motion.
Celebrity mom, Kate Hudson, is in awe of her baby's toddler years, and she doesn't mind sharing cute images and videos of Rani Rose.
In one of her posts on Instagram, "The Skeleton Key" actress shared an adorable clip of the little girl in a video set to slow motion.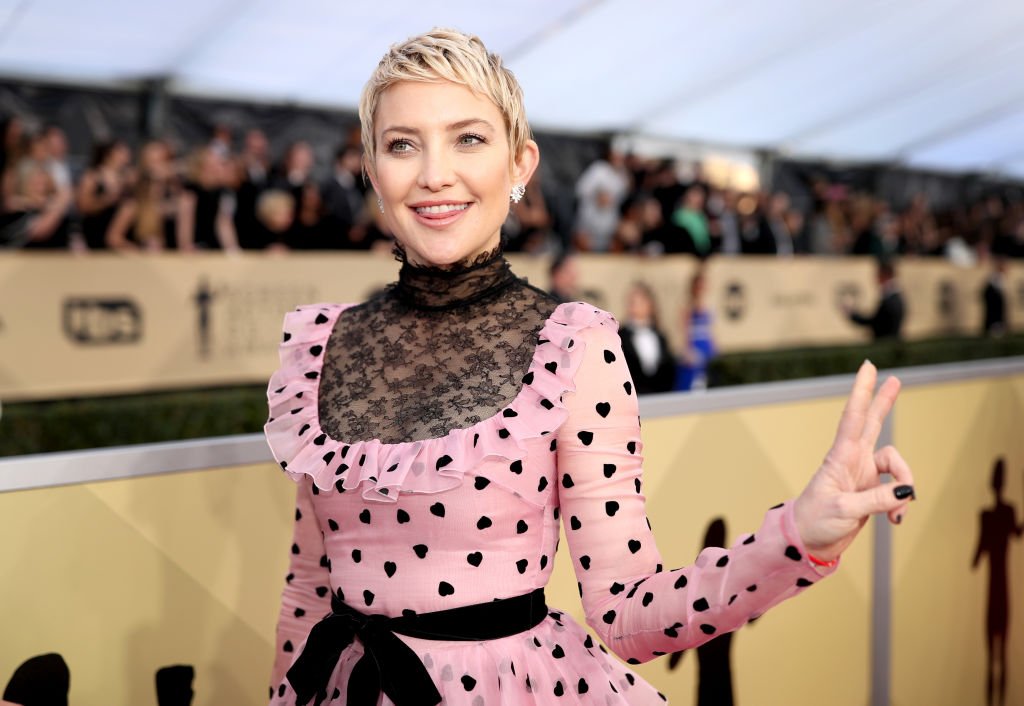 RANI'S TODDLER YEARS 
Little Rani had her face hilariously scrunched up as she toddled around what looked like the family's home. The one-year-old sported a baby-size Clippers jersey with her hair styled in two buns. Her mom sweetly captioned:
"Rani Rose: The Toddler Years."
Rose's endearing video clip drew fans' attention, making them troop to the comments and gushing over the little celebrity and her facial expression. A pumped fan gushed, "Her hair and expression is everything. Too funny."
A PROUD MAMA
Late last year, Hudson had a chat session on "The Rachael Ray Show," where she excitedly talked about her kids and shared tidbits on motherhood. While the "Almost Famous" star spoke about Rani Rose, she happily informed fans that her baby's first word was Shoes!
After having her baby in 2018, the "Fool's Gold" star faced difficulties with losing baby weight
This got the audience mushy over Kate's little daughter. The proud mom went on saying, "She's 14 months old — she's so funny, and she's so girly. I mean, she loves lipstick … she loves shoes." 
HUDSON ON MOTHERHOOD
Being a successful Hollywood star and a mom could be a great thing, but it sure does come with hectic moments. The award-winning actress attested to this in an interview with Women's Health.
Last year's December issue of the publication had the mom-of-three gracing the cover page and speaking about motherhood.
She explained that although she tries everything in her power to make her kids happy, she has downtimes. These are moments when she yelled at her kids after being worked up.
LOSING BABY WEIGHT 
The snapback culture is a thing for moms as they try to get their post-baby body, and this is not new to Kate. 
After having her baby in 2018, the "Fool's Gold" star faced difficulties with losing baby weight. She explained her plight to Oprah Winfrey during her 2020 Vision World Tour.
With the help of the WW program, she's able to shed 25lbs. Kate also spoke about her optimistic nature gotten from mom, as this also helped her pull through.