Katy Perry and Orlando Bloom's Love Story —15 Quick Facts Fans Might Not Know
The media have watched Katy Perry and Orlando Bloom's relationship since they first met, and now they're about to get married and welcome a child.
Seeing a couple's relationship grow from the very beginning is one of the things that make many believe in love. Here's a look at the love story of Katy Perry and Orlando Bloom, who recently announced the coming of their first child.
THE HOLLYWOOD COUPLE REPORTEDLY FLIRTED IN PUBLIC
During the 2016 Golden Globes after-party, the actor and singer were reportedly flirting with each other by whispering intimately and giggling.
Speculations about whether they were dating also surfaced on the internet after "The Absolute Brightness of Leonard Pelkey's" James Lecesne, posted a photo with the two on Instagram.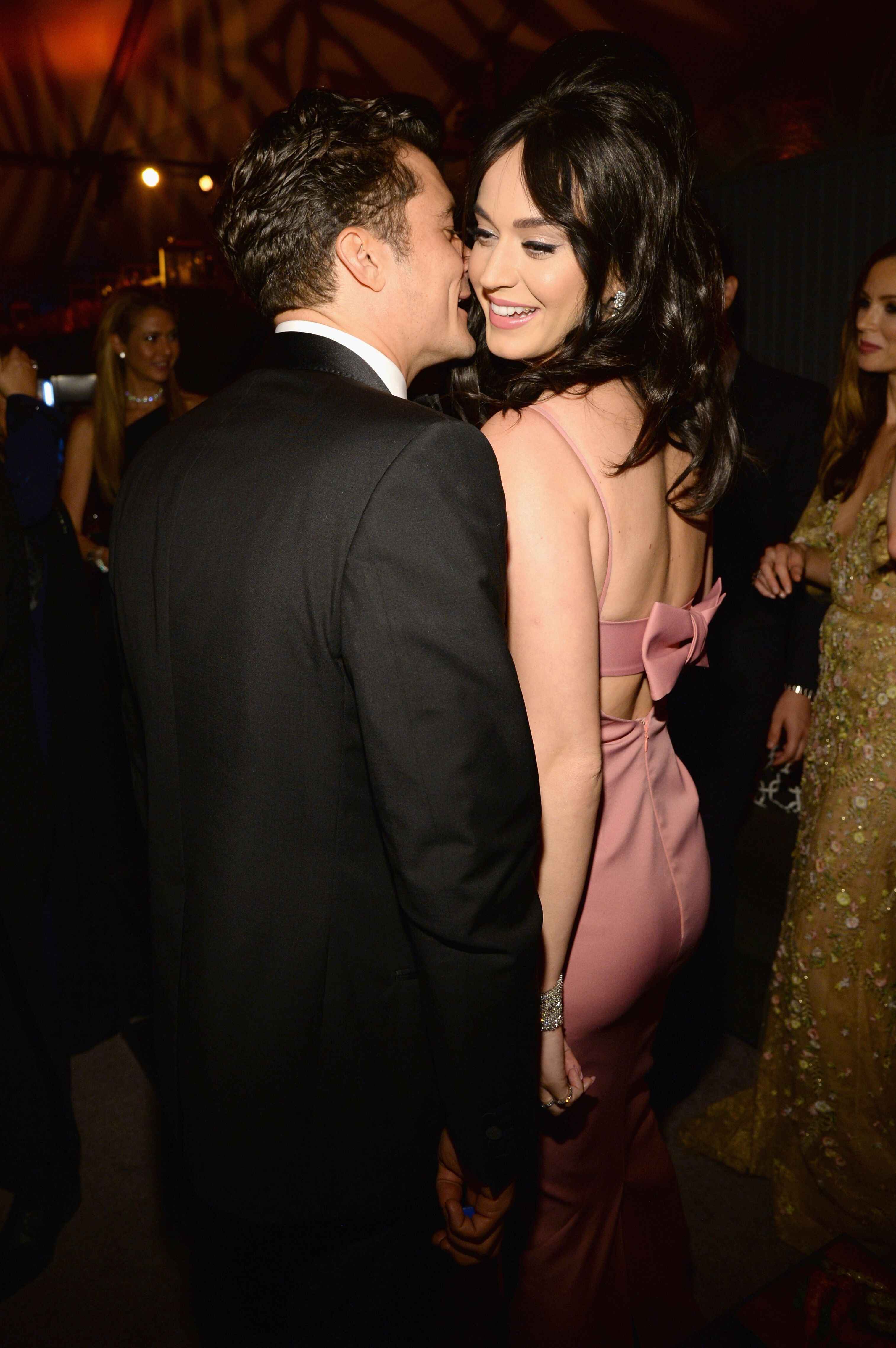 PERRY AND BLOOM HOLD HANDS IN HAWAII
Shortly after being seen at the Adele concert together, Perry and Bloom took a trip to Hawaii, where they held hands in public. A source shared:
"They were comfortable letting everyone see them as a couple -- lots of PDA and hand-holding."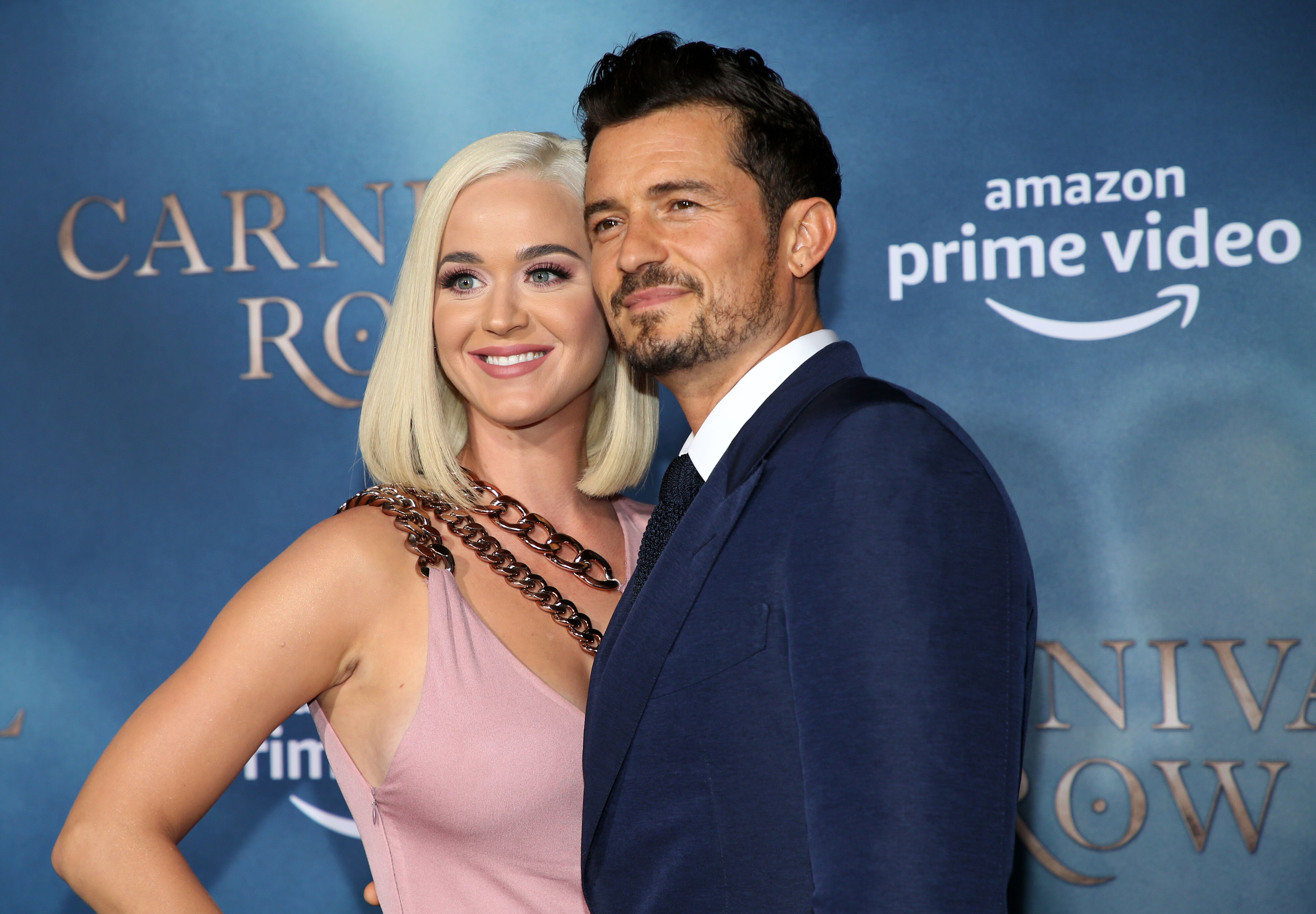 TOGETHER AT A MUSIC FESTIVAL
The couple also attended the highly anticipated Coachella festival together in Indio, California, where on-lookers saw them hugging and dancing.
PHOTOS OF BLOOM KISSING SELENA GOMEZ SURFACES THE INTERNET
In May 2016, photos of the actor appearing to kiss Selena Gomez at an after-party in Las Vegas circulated all over the internet. However, allegations about him cheating on Perry were proved false.
The "California Girls" singer shared her thoughts on social media about the issue. She tweeted: "Instead of giving energy & eyeballs to dumb conspiracy, check out how [cool] this is." 
Instead of giving energy & eyeballs to dumb conspiracy 🚮 check out how C👁👁L this is: https://t.co/ClmGlPMz3x #dontfeedthebeast

— KATY PERRY (@katyperry) May 12, 2016
STAGE BOYFRIEND
During Perry's performance at the Democratic National Convention in 2016, Bloom was caught taking a video of his girlfriend.
BLOOM STRIPS NAKED ON A VACATION WITH PERRY
During a beach trip, Bloom decided to strip naked while paddleboarding with the singer, for reasons that remain unclear. After a year, Perry said:
"He wanted to show off for the people on the shore. He thought it was funny!"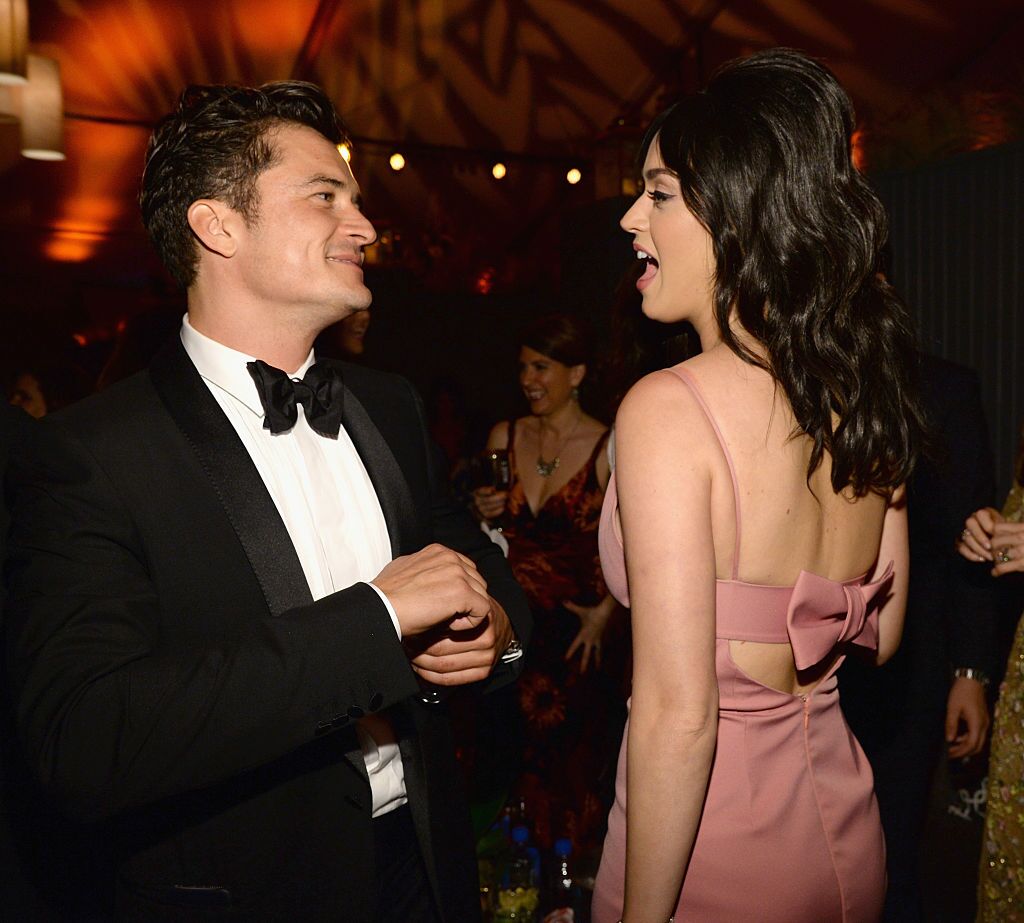 CHRISTMAS 2016
The couple dressed up as Mr. and Mrs. Claus during the Holidays and visited Children's Hospital Los Angeles.
Bloom also spent Christmas day with Perry's family, where they enjoyed playing Pie Face Showdown, as seen in videos posted on social media.
The kids at CHLA received a much-deserved visit from Santa & Mrs. Claus, aka @katyperry & Orland Bloom. More photos: https://t.co/uZ7BuF16Oa pic.twitter.com/66hYbG4eas

— Children's Hospital LA (@ChildrensLA) December 21, 2016
EPIC BIRTHDAY BASH
Perry threw the "Pirates of the Caribbean" actor a surprise birthday party for his 40th birthday in Palm Springs, California. The special part was that the actor's mother, Sonia, surprised him by visiting as well.
THE OFFICIAL BREAKUP
Ten months after they started dating, the couple decided to call it quits, and they didn't hide from the public. A source said that Perry initiated the breakup, but both parties felt it was needed. She added:
"It was a few events that happened over the past few months. They both still love each other very much, though, and getting back together could happen once they have some space."
PERRY RANKS BLOOM AS SECOND BEST IN BED
During the "Spill Your Guts" segment on James Corden's show, Perry revealed that Bloom was the second-best in bed among all her ex-boyfriends.
According to the "Last Friday Night" artist, John Mayer topped the list, whereas Diplo came in last -- as worst in bed.
BACK TOGETHER
In March 2018, Perry visited Bloom in Prague, where he was filming for the show "Carnival Row." Rumors about them getting back only heightened after the news came out.
However, a source told People that the two were taking it slow and keeping things casual, without putting a label on their relationship.
WALKING THE RED CARPET
The couple came as a pair to the Global Ocean Gala, hosted by H.S.H. Prince Albert II of Monaco. The event marked their red carpet debut as a couple.
FINALLY ENGAGED
A day after Valentine's last year, Perry shared a photo with Bloom and her engagement ring that reportedly summed up to $5 million with 4.5 karats.
The singer shared about the proposal that started with dinner at an Italian restaurant. She continued to speak about their evening:
"I got on a helicopter, and he asked me to marry him, and then we landed on this building and then went downstairs, and my family and friends were there and the most flowers you've ever seen."
THE COUPLE POSTPONE THEIR WEDDING
Bloom and Perry initially wanted to have their wedding in December but had to postpone it to get the location they wanted. They also reportedly planned on having two ceremonies in different locations
A BABY ON THE WAY
The singer recently revealed that she and Bloom are expecting a baby through her new music video, "Never Worn White."
Perry's baby bump was shown towards the end of the clip as she donned a sheer white dress. She shared on social media:
"There's a lot that will be happening this summer. Not only will I be giving birth, literally, but also figuratively to something you guys have been waiting for."
The artist kept her pregnancy a secret for a long time, trying to hide baby bumps with big purses. However, her big announcement was warmly welcomed by fans and friends.