Dolly Parton Fans Weigh in after Singer Says She Wants to Be on Cover of Playboy Magazine Again
Dolly Parton has tons of loyal fans, but not all of them would want to see the singer pose for a Playboy magazine at her age. Others think she should go for it. 
Earlier this week, Dolly Parton sat down with "60 Minutes Australia" for an interview about her career and to see if she had any plans for retirement soon.
At 74, and with tons of chart-topping hits, no one would blame the country music icon for stepping back from her career. Parton is not quite ready for that, however. The clip is found below.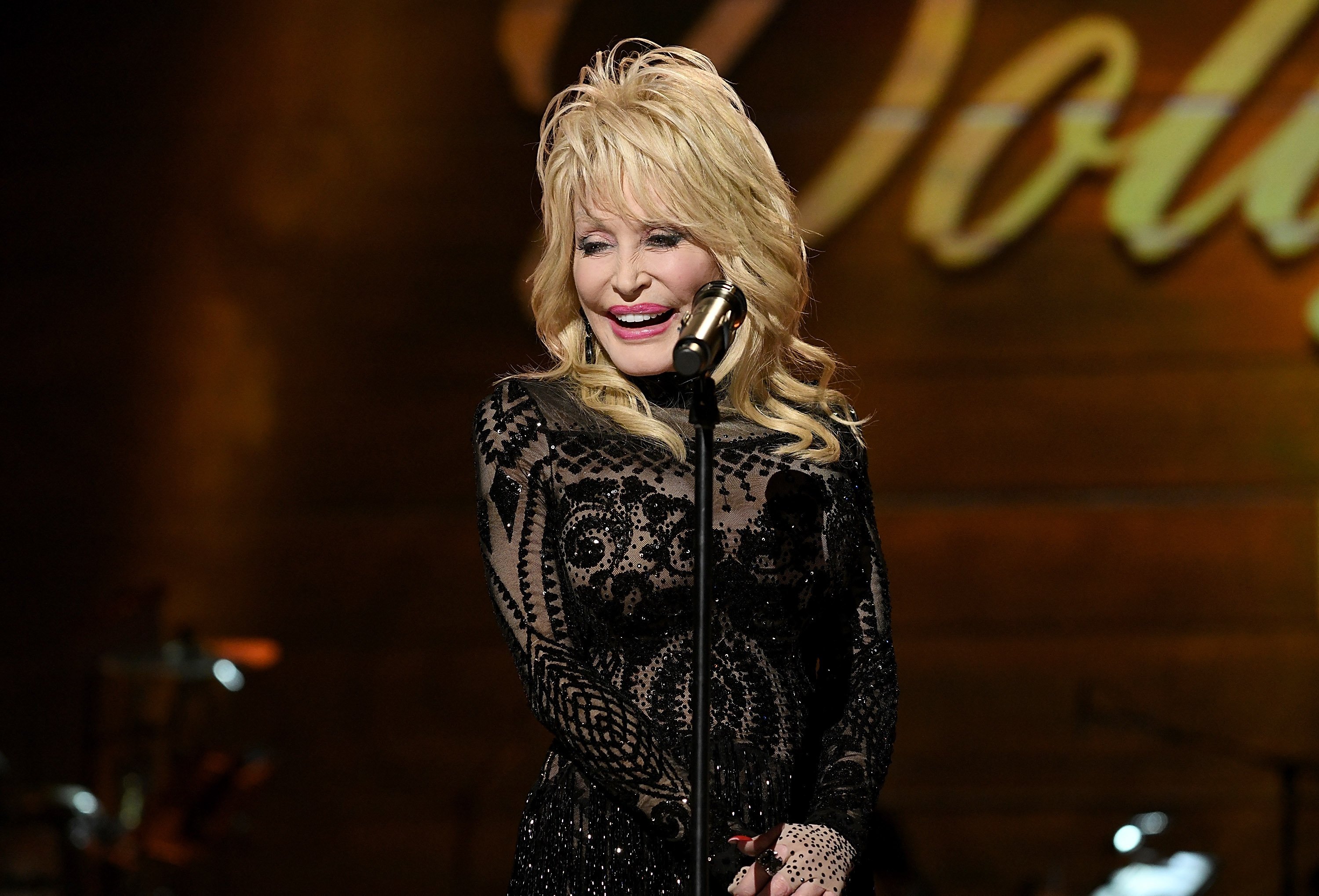 Dolly wants to do Playboy again
During the interview, Parton not only made it clear that she was far from retiring, but she shared her hope to make it on the cover of Playboy magazine for the second time in her life. 
The "Jolene" singer said: "See, I did Playboy magazine years ago. I thought it'd be such a hoot if they go for it. I don't know if they will. if I could be on the cover again when I'm 75."
Wearing the iconic Playboy bunny outfit and ears, Dolly Parton appeared on the cover of the October 1978 issue of Playboy magazine.
She became the first country singer to pose for the magazine although within very specific parameters that did not include nudity, pic.twitter.com/8kX9nxVN0Q

— Eric Alper 🎧 (@ThatEricAlper) January 22, 2020
Some were against it
When the host continued the conversation, Parton hilariously noted that her chest was "still the same." She also described herself as "ageless" due to her cartoonish look — thanks to surgery.
I love Dolly and all, but this isn't a good idea.... 😳

— 🌪ornado (@Randa_R00) March 8, 2020
Fans on Twitter were mixed about the idea, however. Some quite bluntly said the singer should not do it. Others were a bit more gentle, citing their love for Parton before discouraging her. 
Oooooooeyyyyy, NOOOOOO... she's gotta be kidding!! I love Dolly... always have, but she needs a reality check here. Nooooo.

— Wan Ciu 🇵🇷🩺😷💉 (@Lady_Rain7) March 9, 2020
Some were for it
In contrast, some people fully supported the move for Parton to shoot her shot with the longstanding men's lifestyle and entertainment magazine. 
If Parton does get to be on the Playboy magazine cover, she, unfortunately, won't be able to include the experience in her latest documentary for A&E. 
Go for it Dolly I'm Sure they will be privileged for you to be on the cover again

— Donna Burns (@dburns60) March 9, 2020
A&E to release biography film on Dolly
The upcoming film, titled "Biography: Dolly," is set to air on April 12 just ahead of a concert film for Willie Nelson called "Willie Nelson: American Outlaw." 
In the preview for Parton's movie, the blonde poked fun at her looks. It's widely known that the "Islands in the Stream" singer has had extensive cosmetic surgery done. 
"Well, I don't plan to retire. I just turned 74!" With her signature charm and unique voice, it's so easy to see why fans will always love @DollyParton #60Mins pic.twitter.com/RlPme7tumJ

— 60 Minutes Australia (@60Mins) March 8, 2020
Dolly's clever comments about her looks
She said, "I know I look artificial, but I might surprise you. I'm totally real inside." In addition to Parton's witty comments, there'll be featured interviews from Chris Stapleton, Kylie Minogue, and Lily Tomlin. 
Parton's biographical film will premiere on Sunday, April 12, at 8 pm and will run for two hours. As for when she'll be on the cover of Playboy magazine, we can't confirm anything yet.