Dolly Parton, Kenny Rogers and Willie Nelson Specials to Air on TV Next Month
Three of country music's biggest stars will be recognized during an A&E TV event next month. Fans should get ready for a look inside the lives of their favorite singers. 
According to the Rolling Stone, the A&E network will honor Dolly Parton, Kenny Rogers, and Willie Nelson in a triple premiere event over two days next month. 
It will begin on Sunday, April 12, with the queen of country herself, 74-year-old, Dolly Parton. All three previews for the upcoming films have been released. They're found below.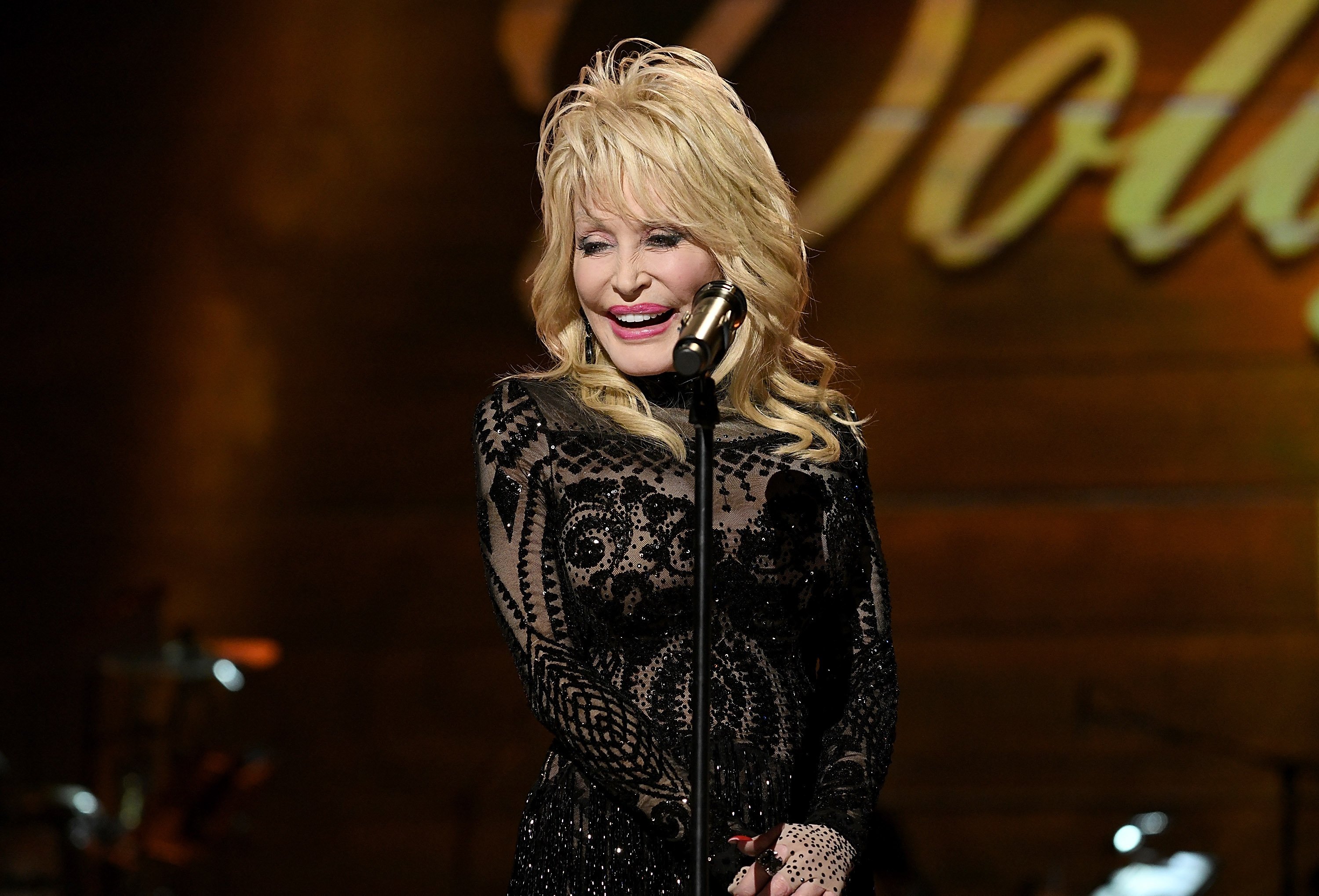 Dolly Parton biography film
Parton's film, "Biography: Dolly," will show the life of the "Jolene" singer from her childhood in poverty to stardom. Clips from the singer's recent celebration of the 50th Grand Ole Opray anniversary will be included. 
In addition to an interview of Parton, there'll be appearances by Jane Fonda and Lily Tomlin. The network also interviewed stars like Chris Stapleton and Kylie Minogue.
Willie Nelson concert film
After the two-hour program, A&E will air "Willie Nelson, American Outlaw." The concert special will consist of over 20 untelevised performances from the legendary Nelson, 86.
In addition, interviews will include George Strait, Jimmy Buffet, Jack Johnson, Sheryl Crow, Vince Gill, Norah Jones, Eric Church, Dave Matthews, Chris Stapleton, and the Little Willies. 
Nelson has been a country music Hall of Fame member since 1993. Taping for the film began back in January 2019. The program will be another two-hour run and starts at 10 p.m. ET.
Kenny Rogers biography film
On Monday, April 13, at 9 p.m. ET, A&E will shift the spotlight to singer Kenny Rogers. Again, we'll see the humble beginnings of the now-famous country artist who gave us the hit, "The Gambler." 
Rogers also had a famous duet with Parton called "Islands in the Stream." His special, titled "Biography: Kenny Rogers" will feature Jamey Johnson, Lionel Richie, Reba McEntire, and others.
Nelson and Ray Charles' duet
Unfortunately, one legend whom Nelson did a duet with is not around to be part of things. Back in 1986, Nelson sang with Ray Charles the hit song "Georgia on my Mind." 
Both artists had their version of the record, which was written back in 1930 by Carmichael. The pair collaborated during Nelson's tour for a concert called the Willie Nelson Special. 
Parton supports tornado victims
All of the artists are still performing music today. Earlier this month, Parton showed her relentless attitude when she shared a video of support for tornado victims while dressed in costume. 
The "9 to 5" singer sent out prayers and reassured the affected families saying, "We are all with you." The Tennessee storms have left hundreds devastated. We hope Parton continues to help.