Daily Mail: Harry & Meghan Were Upset over Not Joining Queen's Procession during Commonwealth Day Service
Part of the tension witnessed in Prince Harry, and Meghan Markle's behavior during their final royal engagement at the Commonwealth service was over the royal protocol.
Meghan Markle and Prince Harry's final engagement as senior members of the royal family didn't go quite as planned when royal protocol interfered with their final walk with Queen Elizabeth.
According to Daily Mail, tensions were raised behind the scenes of the Commonwealth service when Harry and Meghan were informed of the change in their arrival with the Queen.
A year ago, the couple, along with Prince William and Kate Middleton joined the Queen and the Cornwall's in making their grand entrance into at Westminster Abbey.
However, the new arrangement meant that Harry and Meghan had to walk in without the Queen and make their own way to their designated seating before her arrival.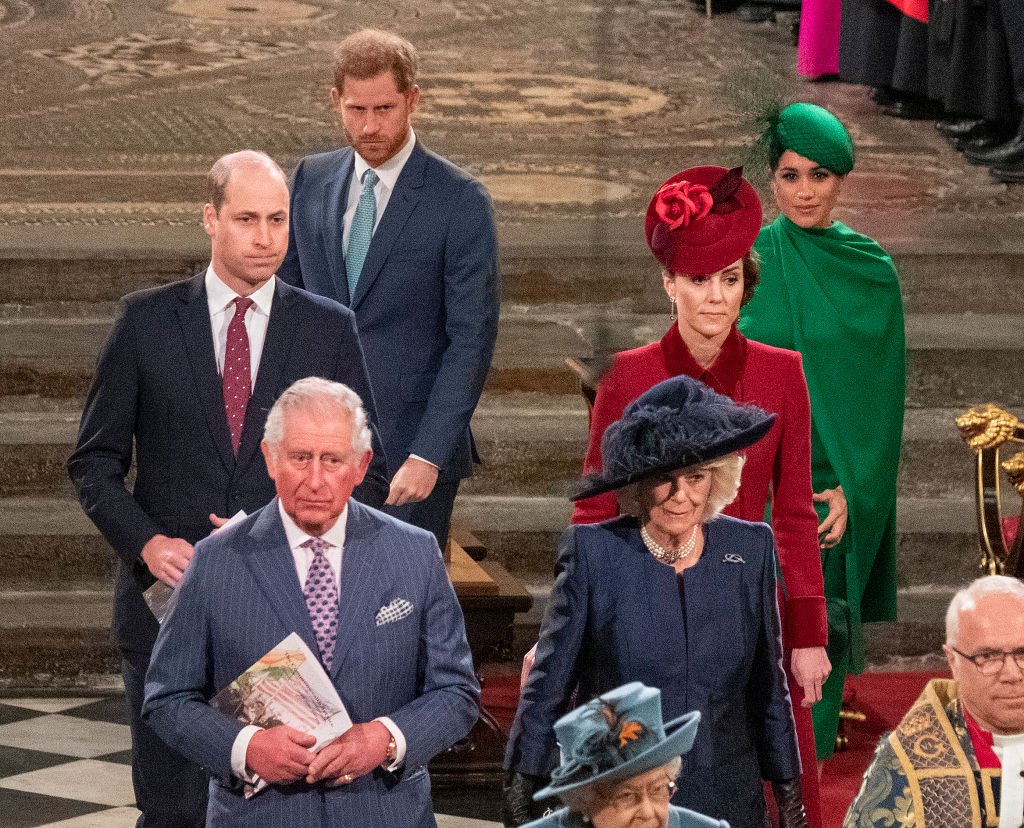 Facing the possibility of another public fallout, it is was revealed that William and Kate extended the olive branch when they chose to join the couple in seating themselves and not joining the Queen's procession.
The last-minute change was evident in over 2000 copies of the program, which had noted that William and Kate would be entering with the Queen and the Cornwalls.
William and Kate's gesture did little to ease the issue when they arrived to take their seats in the row ahead of Meghan and Harry.
Despite giving Charles and Camilla a warm welcome, Kate and William were not so lucky because they were confronted with what the media had dubbed an "awkward reunion" when Meghan and Harry simply greeted them with a quick "hello." 
It was clear in Harry's body language that he was not at ease with them. The couple spent weeks negotiating their departure, and now facing that reality a source revealed:
"It's bittersweet for Meghan and Harry. It's been really sad for them, because they tried"
Leading up to their final royal engagement, Meghan and Harry have publically supported each other to the very end.
According to PEOPLE, at the event, Harry made a subtle nod of support for his wife, who was dressed in a green ensemble when he had the same shade of green sewn into the lining of his jacket.