Nia Long of 'Best Man' Fame Spent Quality Time with Her Look-Alike Son Massai Dorsey in Photo
Nia Long of "Best Man" fame, recently shared a picture showing the wonderful time she had with her son via Instagram.
American actress Nia Talita Long is mother to two grown-up children ⁠— Massai Zhivago Dorsey II, born in 2000, and Kez Sunday Udoka, born in 2011.
The mother of two recently shared a picture on Instagram, showing the wonderful time she had with her first son, Massai.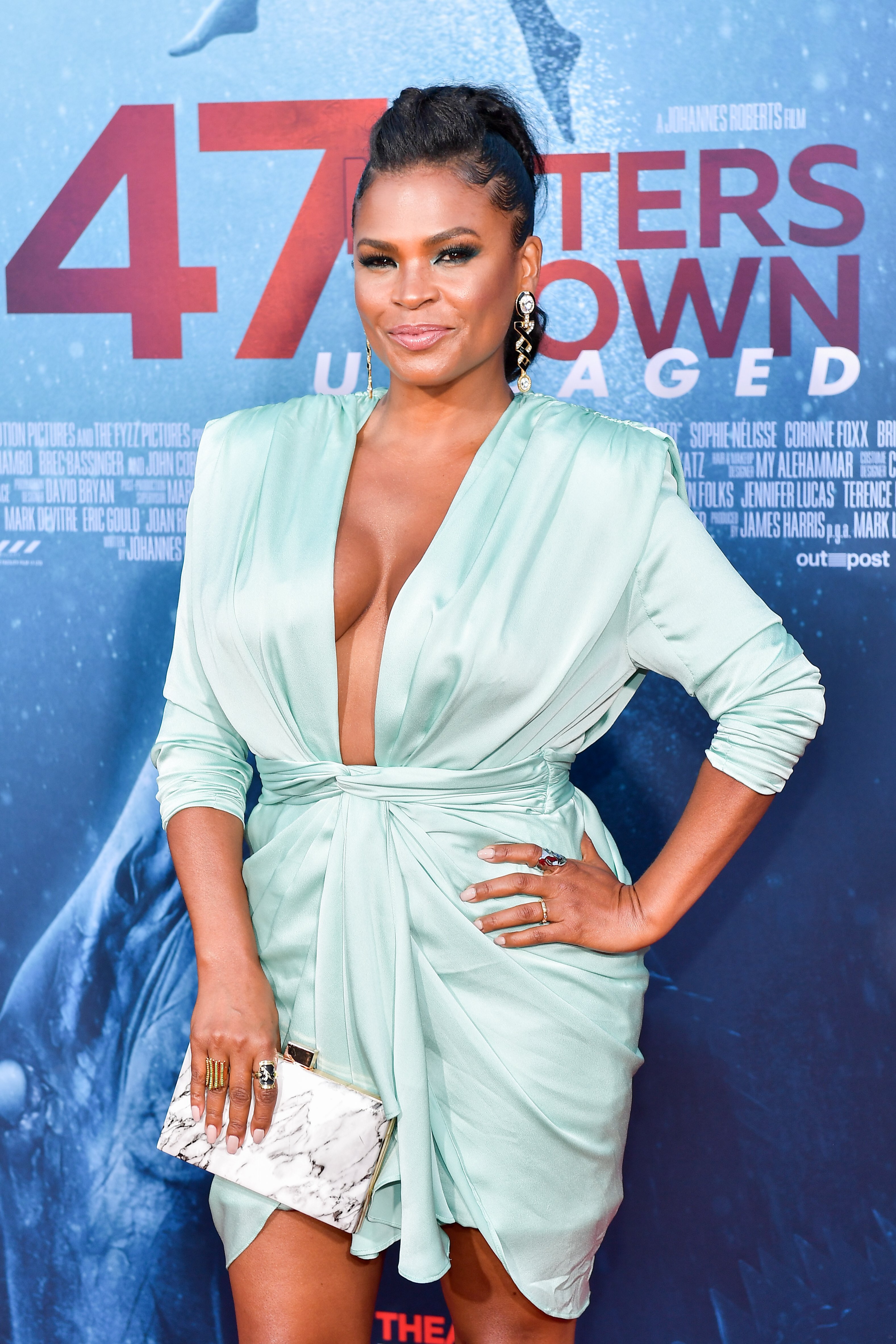 In the picture, the mother and son pair were riding through the street when they stopped for a photoshoot. The actress was in the front while her son took a comfortable pose in the back.
The 19-year-old wore an "I have a dream" sweater as he half rested on his bicycle. "The Best Man" actress, sporting sunglasses, took a selfie. On the Instagram post, the caption read:
"Philly Freeeeeee. Mommy son time @massaidorsey Missing my baby already. ❤️"
The mother of two is going to miss her son as he is set to go to college. In an Instagram post, the excited mother revealed the process required "blood, sweat, and tears." 
The 19-year-old always makes Nia proud. Quite recently, the promising baseball player for the Birmingham Varsity Baseball Team did a solid when he and his team won the L.A. City Championship.
She was spotted wearing a sparkly diamond ring.
The "Empire" star was so proud of the baseball achievement. She took to Instagram to share her excitement and pride. In the post, the 49-year-old television celebrity shared a picture of her at a game with the wonderful caption:
"Congratulations @massaidorsey @birmingham_baseball2019 THEY DID THAT!!! CITY CHAMPS 2019!!! #dodgerstaduim #proudmommy"
While the "Boyz n the Hood" star spends a lot of time with her son, she also has another love interest in her life ⁠— Ime Sunday Udoka. Udoka is a former NBA player and San Antonio Spurs assistant coach.
Nia sparked speculations in 2015 when she was spotted wearing a sparkly diamond ring that made her engagement to the retired basketballer official.
The lovebirds had been romantically involved for five years before their engagement. They also have a son together, Kez, who is Long's second son and first child with the basketball assistant manager. 
It can be said that the Hollywood actress is truly blessed. Nia Long has two wonderful children and a caring husband.