Rob Pilatus's Life and Death, Including the Milli Vanilli Lip-Syncing Scandal
Milli Vanilli was a German R&B duo formed by Fab Morvan and Rob Pilatus in the late '80s. They went from famous to infamous in the blink of an eye, after it was revealed that their Grammy Award-winning album was a fraud because they were not singing in it.
The downfall of Milli Vanilli not only exposed an ugly side of the music industry, but it also turned upside-down the lives of Fab Morvan and Rob Pilatus, two young German men that claimed their greedy producer manipulated them.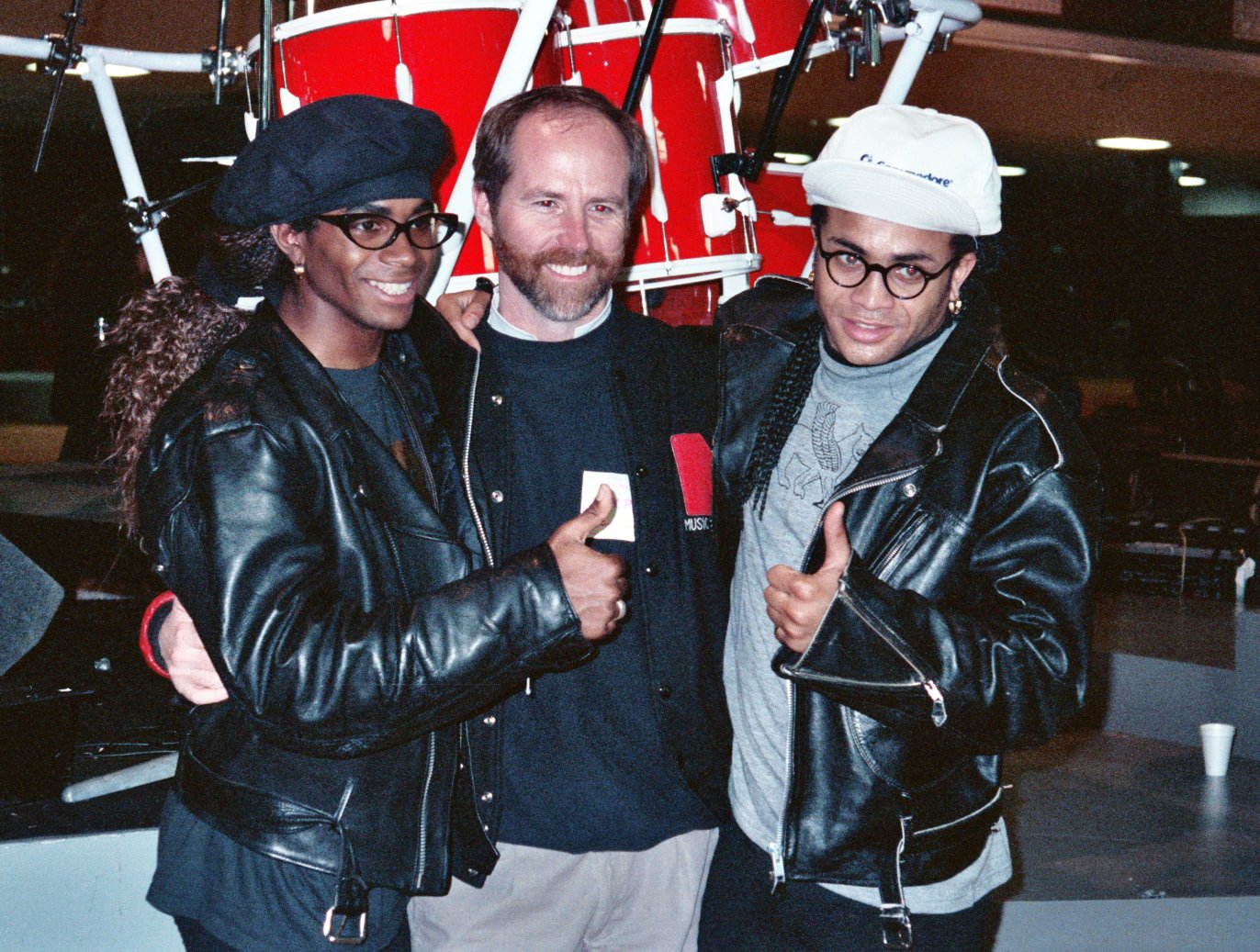 Dealing with rejection and constant accusations from the media and their former fans, proved to be too much for Rob Pilatus, who didn't know how to deal with the pressure and ended up succumbing tragically.
MEET ROB PILATUS
Robert Pilatus was the son of an American father and a German mother. He was adopted at four by a German family and raised in Munich in a mostly white environment.
Negotiations failed, and in November 1990, Farian called a surprise press conference where he revealed the truth.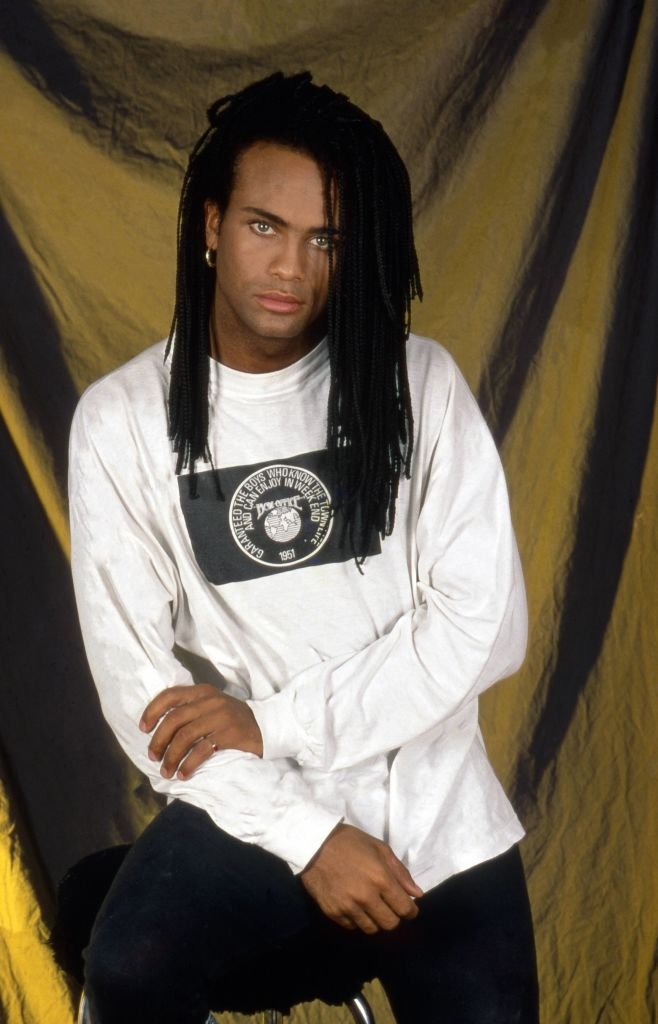 Growing up, Pilatus always felt like an outsider because he didn't have a black community to learn from. "When you're young, you need something to identify with, and I didn't have it," he told the L.A Times in 1989. "I'm black, and I'm German, but I had no (way to learn) what being black means."
It didn't help that some of Pilatus' schoolmates made fun of him calling him "Kunta Kinte"—as the black hero in the film "Roots." Young Pilatus felt hurt by the remarks because it meant the other kids saw him as different, and as he explained:
"When you're young, you don't like to feel different. If you're different, you feel alone."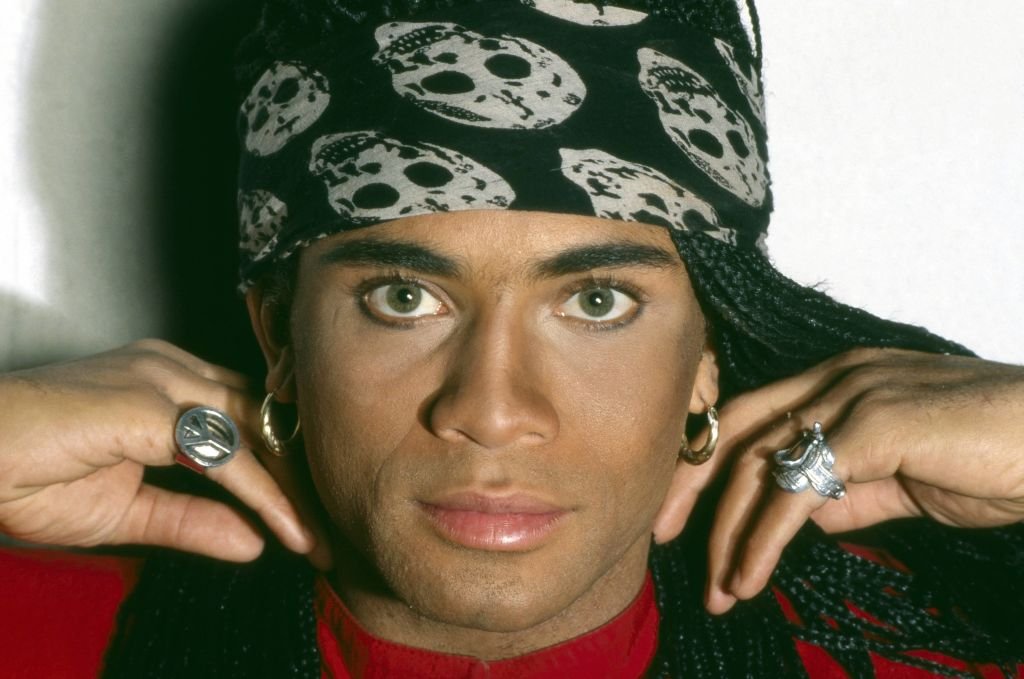 At 14, Pilatus ran away from home and started searching for his passion, first as a DJ, then as a model, and later as a breakdancer. He worked hard, especially on his dance skills, enough to win an invitation to a break-dancing competition in New York in 1984.
That same year, on a side trip to Los Angeles, Pilatus met Fab Morvan at a dance seminar in a disco, and something clicked between them.
"Maybe it's because we're both black people who grew up in foreign cities that don't have too many blacks," said Pilatus.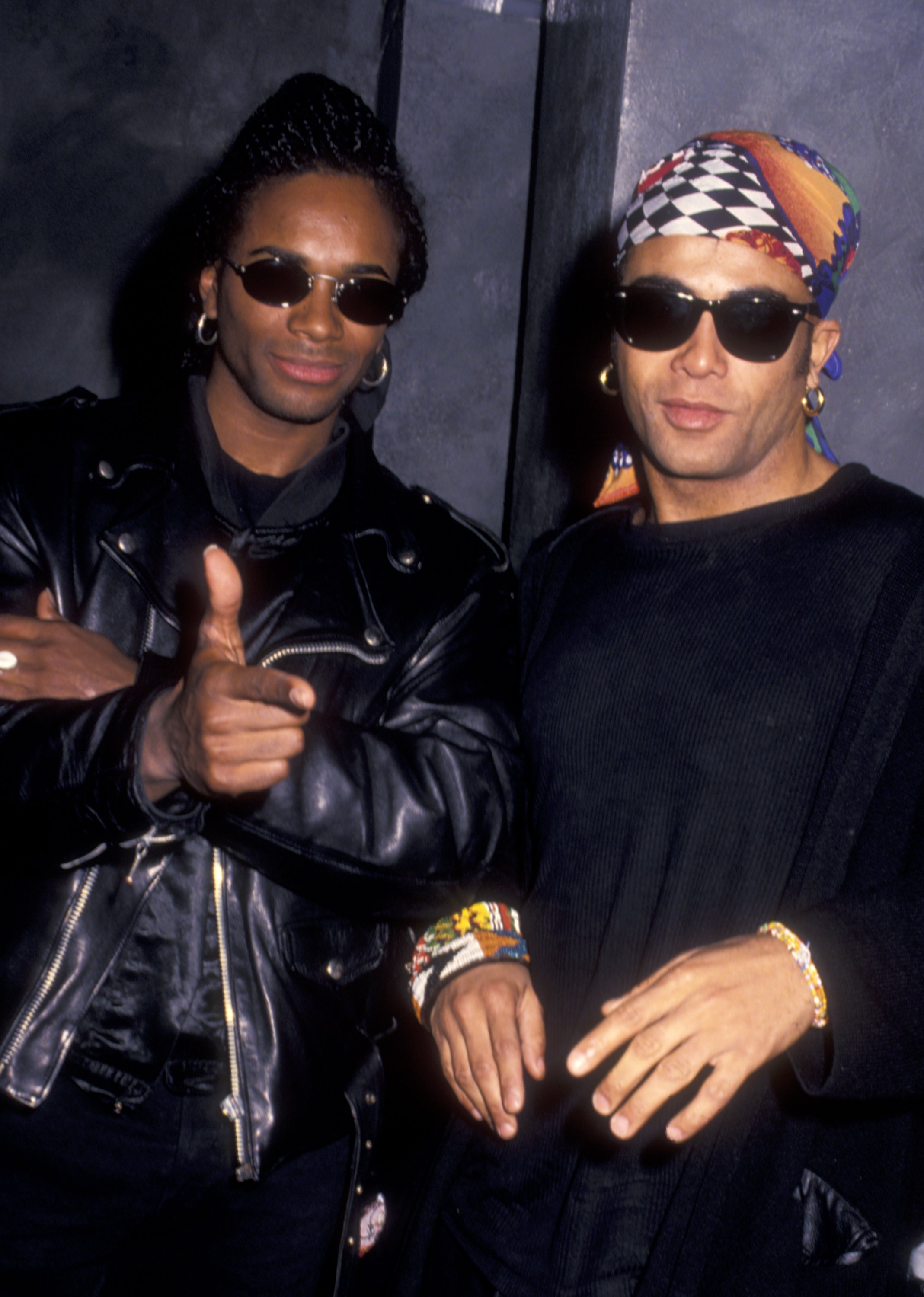 FOLLOWING THE DREAM
Fabrice Morvan had been born in Paris and moved to Germany at 18. He, too, was a dancer and a model trying to make it big in the industry.
Back in Munich, Pilatus and Morvan reconnected and decided to work together. They started as background singers and later decided to name themselves Milli Vanilli, which according to them, meant "positive energy" in Turkish.
Their first chance at fame came when they recorded an album for a small German label, which only sold a few thousand.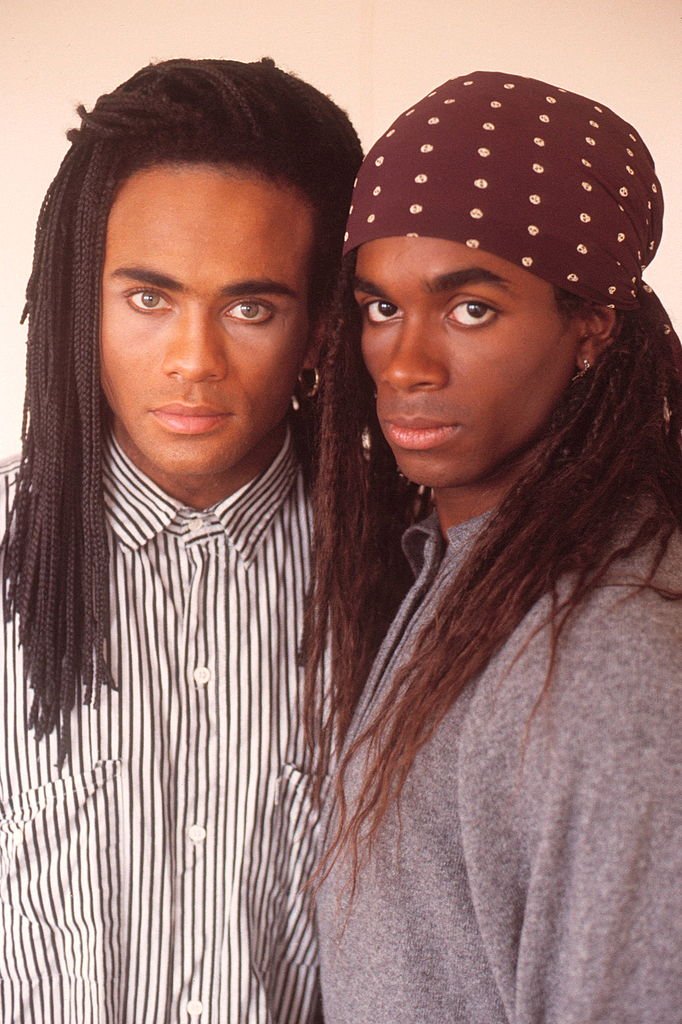 Then, they met Frank Farian, a songwriter and record producer who first became interested in the duo for their looks and the reputation they had built as dancers in the club scene in Munich.
Farian invited the pair to his office and made them listen to a demo of a song he produced called "Girl You Know It's True." He asked them if they could sing on it, and when they said yes, he reportedly said:
"Oh beautiful, I believe it, but next week we have shows to do, so don't worry, I'll make you into a millionaire."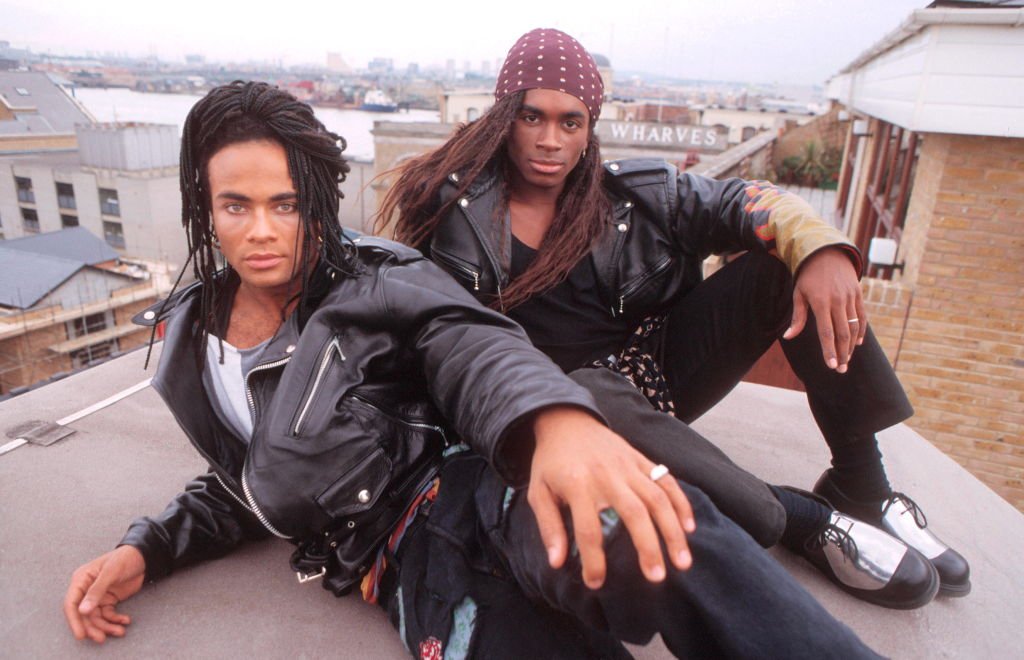 Pilatus and Morvan said they were "dumb little kids" who didn't know better when they signed a contract with Farian, which stipulated they were to record ten songs a year.
However, "Girl You Know It's True" was recorded by studio musicians Brad Howell and John Davis, and Pilatus and Morvan had to lip-sync to it in the music video and the wave of promotions that came when the song became a huge hit.
KEEPING THE LIE ALIVE
When the duo's first album "All or Nothing" was released in Europe in November 1988, Milli Vanilli became a sensation, and "Girl You Know It's True" peaked at number one on the German Singles Chart.
In December of that year, singer Charles Shaw came forward to claim he was one of the singers in the album, but Farian was quick to act and allegedly paid Shaw $150,000 to shut him up.
Then, in February 1989, a modified version of the album was released in the U.S under a distribution contract with Arista Records.
Three of the album's five singles reached the top of the charts, including "Blame It On the Rain," "Baby, Don't Forget My Number," and "Girl I'm Gonna Miss You."
Behind the scenes, Pilatus and Morvan kept complaining about wanting to sing on their next record, but Farian didn't want their vocals, just their appealing looks, and dance.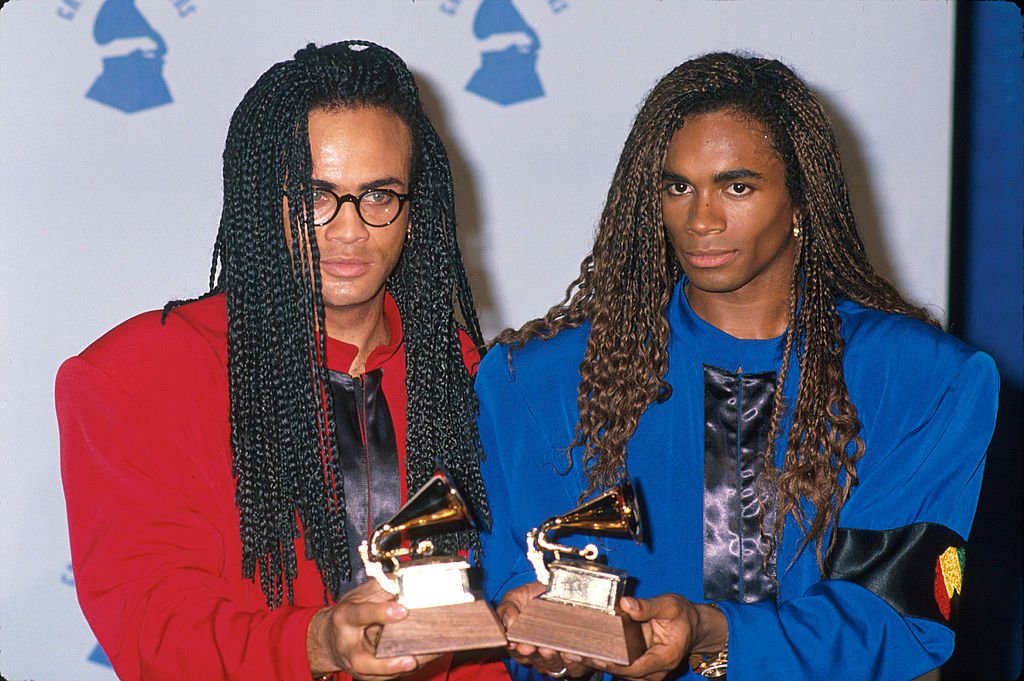 THE LIE STARTS TO CRUMBLE
In July 1989, Milli Vanilli was performing in front of a crowd of 15,000 as part of MTV Club Tour when their backtrack got stuck and kept repeating the same bit of their song like a broken record.
They kept the act at first but then sprinted out of the stage in shame. "I knew right then and there, it was the beginning of the end for Milli Vanilli," Pilatus recalled a year later of that performance.
Despite the incident, fans of the duo just assumed they were lip-syncing like many other artists that were part of the tour and kept supporting them. The media, on the other hand, started to suspect, especially with the thick accent that the pair had on interviews, nothing like the one in the songs.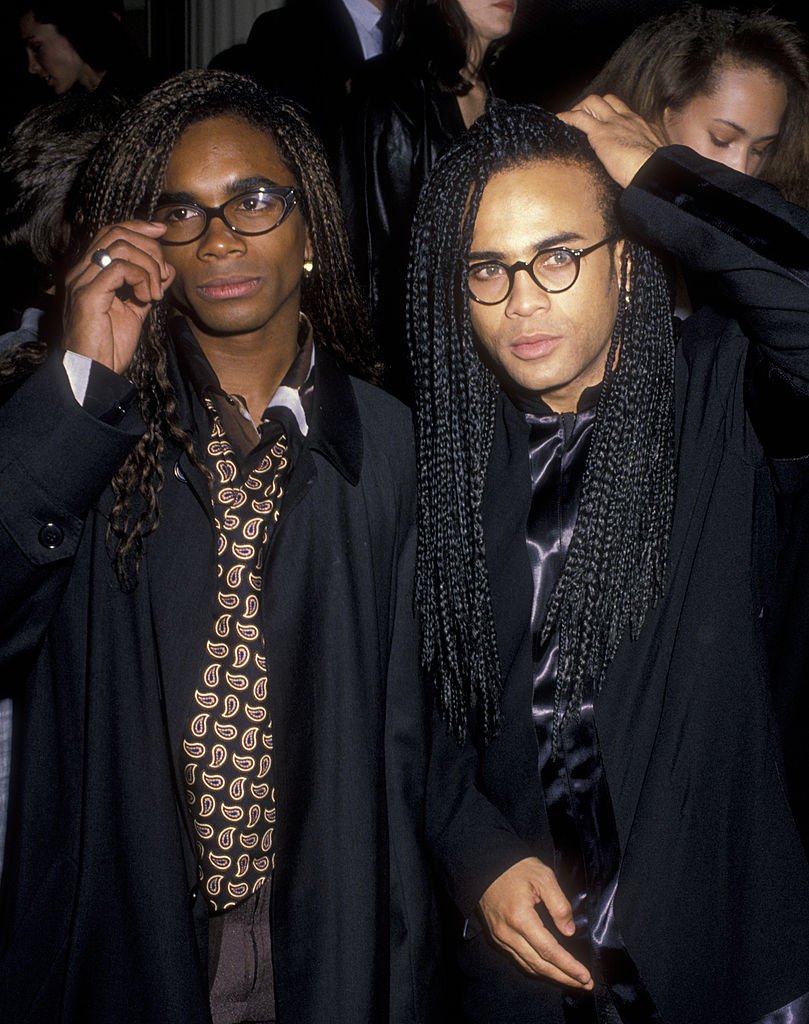 Milli Vanilli's fame and success kept soaring, and in February 1990, they won a Grammy Award for Best New Artist.
Meanwhile, they kept pressuring Farian to let them sing on their upcoming second album, "Keep on Running," which was set to be released in January 1991.
THE TRUTH SEES THE LIGHT
Negotiations failed, and in November 1990, Farian called a surprise press conference where he revealed the truth: Pilatus and Morvan were not the real singers in the top-charting album.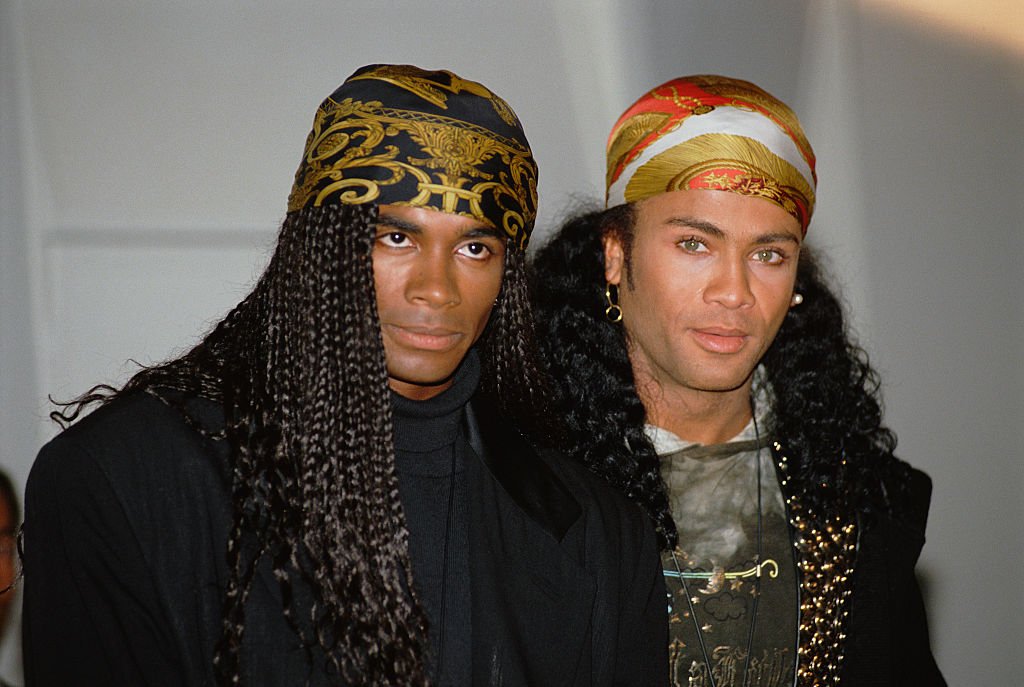 He had hired them to be the face of the group and fired them because they kept insisting on singing.
"We sold our souls to the devil," Pilatus said afterward, and continued:
"We lied to our families and our friends. We let down our fans. We realize exactly what we did to achieve our success. We made some very big mistakes, and we apologize."
The duo was forced to return their Grammy Award—the first time the Academy rescinded an award—and they also faced heavy criticism and even lawsuits from fans demanding for the money they had spent on albums, merchandise, tapes, and more.
A TRAGIC ENDING
After their fall out as Milli Vanilli, Pilatus and Morvan gave music one more try, and recorded an album under their names, "Rob and Fab," in 1992. However, it was a total failure.
The young men went their separate ways, and Pilatus fell down a spiral of drug and alcohol addiction that included several suicide attempts, theft, vandalism, six months spent in jail, and at least ten rehab attempts.
In 1997, Morvan told People of Pilatus: "We have no relationship at this point. I got sober. I am going my own way now."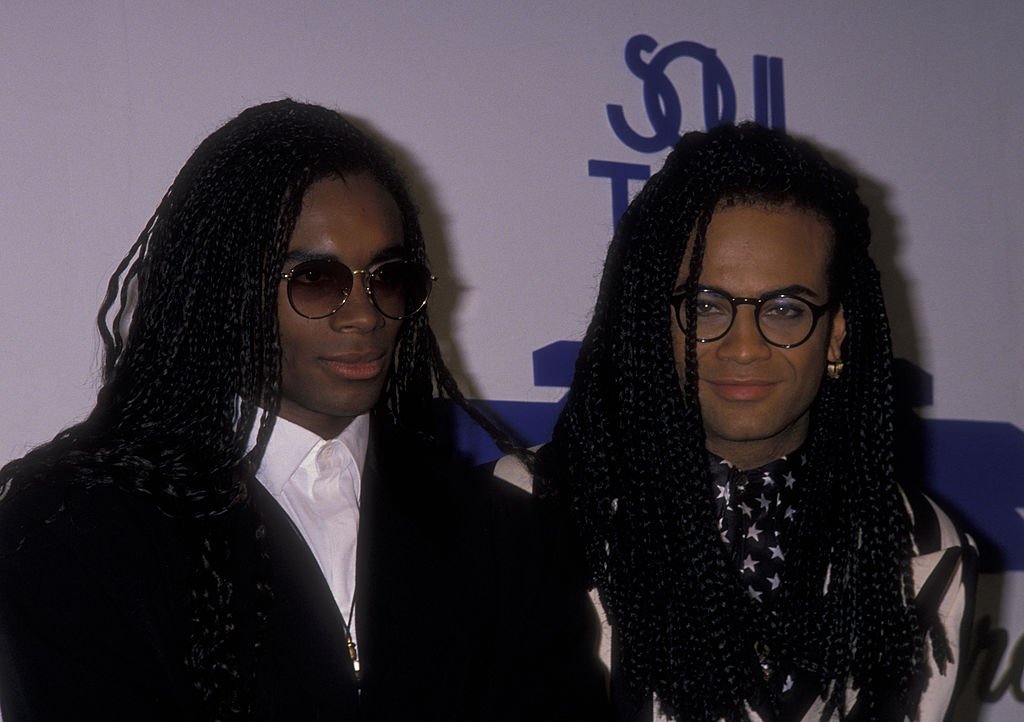 Then, in April 1998, Pilatus was found dead in a hotel room in Frankfurt. He was 32. According to police, the cause of death was an accidental overdose of alcohol and prescription pills.
"Milli Vanilli was not a disgrace," Morvan said in a statement at the time. "The only disgrace is how Rob died—all alone, destroyed from the rapid rise then sudden fall."
Morvan kept singing and, as of today, has a mildly successful solo career.