Gisele Bündchen Gets Candid about Bad Habits She Had to Give Up
Gisele Bündchen discloses personal details about her unhealthy life of anxiety and smoking before finding peace in a meaningful life.
Sensational model and actress Gisele Bündchen opened up about her crippling anxiety, unhealthy smoking, and her path to wellness in an interview with Vogue Australia.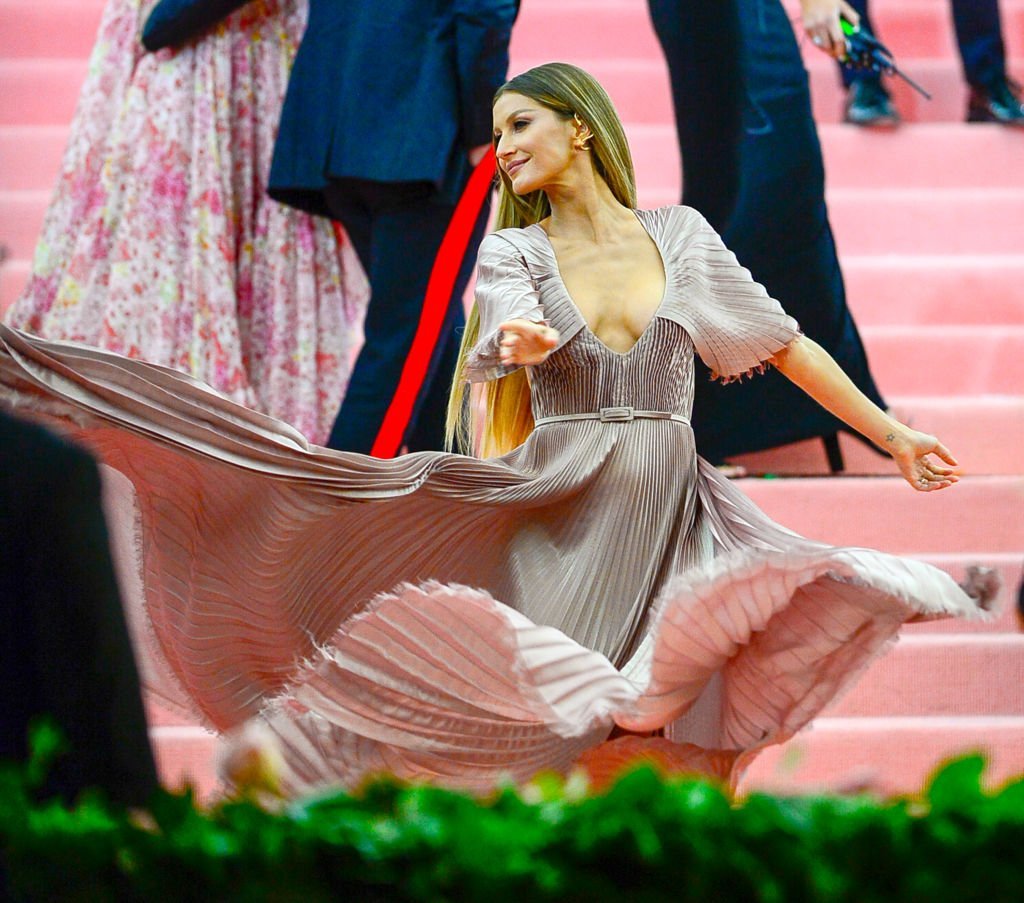 Opening up about the horrid ordeals she had to face was not easy for the model. Talking about her past and comparing where she had been to the state of mind she's currently in, Gisele said:
"I felt like I reached rock bottom. It became so unbearable [...] I thought: "I gotta change." So when I stopped having coffee, the mocha frappuccino for breakfast and four cigarettes..."
Gisele revealed that she struggled with her mental health in her early 20s and frequently had panic attacks, which she claims almost killed her. She told more of her struggles in her book "Lessons: My Path to a Meaningful Life."
In her early 20s, her days started with a mocha frappuccino and four cigarettes for breakfast and ended with some steak and french fries, wine, and again, a packet of cigarettes. Following a long while of this routine, panic attacks and anxiety settled in her. 
Changing Was A Rocky Road For Gisele
After deciding that she needed to change her lifestyle, Gisele picked up running and swapped that for the cigarettes. She revealed that her body had become so used to her bad habits, that the change was a hard and rocky road, and that took her body some time to adjust.
Gisele explained that after she began taking a more conscious approach to her health, she went from "feeling like she was going to die whenever she got in an elevator" to being more peaceful. Giselle also shared that apart from her dedicated meditation routine, she also swapped out sugary foods, turned to exercise, and succeeded in quitting smoking.
Gisele shares two children, Vivian and Benjamin, with her husband, Tom Brady. She is also a "bonus mom" — which is what she prefers to be called, and not "stepmom" — to Tom's son Benjamin, from a previous marriage to his ex, Bridget Moynahan. 
Gisele has, however, revealed that while caring for her three kids, she has not lost sight of her self care. She said:
"Sometimes, we forget about that [selfcare]. Life is so fast, and there are so many things going at us, and we feel like: 'have so much to do, and I have so little time."
She added that she wakes up every morning at 5:30 before her kids can need anything from her and takes care of herself. The former Victoria Secret model described the routine as "charging her batteries" and explained how important it is for her to maintain the healthy lifestyle she developed.
Gisele is more than just a mom and actress, to many fans, and her family, she's a superhero!