Brad Paisley Called Carrie Underwood a Menace to Society in Birthday Post as the Singer Turned 37
This week, Carrie Underwood celebrated her 37th birthday and her longtime friend and fellow CMA Awards co-host, Brad Paisley, was one of the people who sent her well wishes.
Taking to Instagram, Paisley shared a photo of him with Underwood in his truck. The Calia brand founder was seen driving as her friend sat next to him as they went for an off-road trip.
The image was a throwback from Paisley's show from last year called: "Brad Paisley Thinks He's Special." Underwood's friend captioned the post writing: "Happy Birthday to the amazing @carrieunderwood."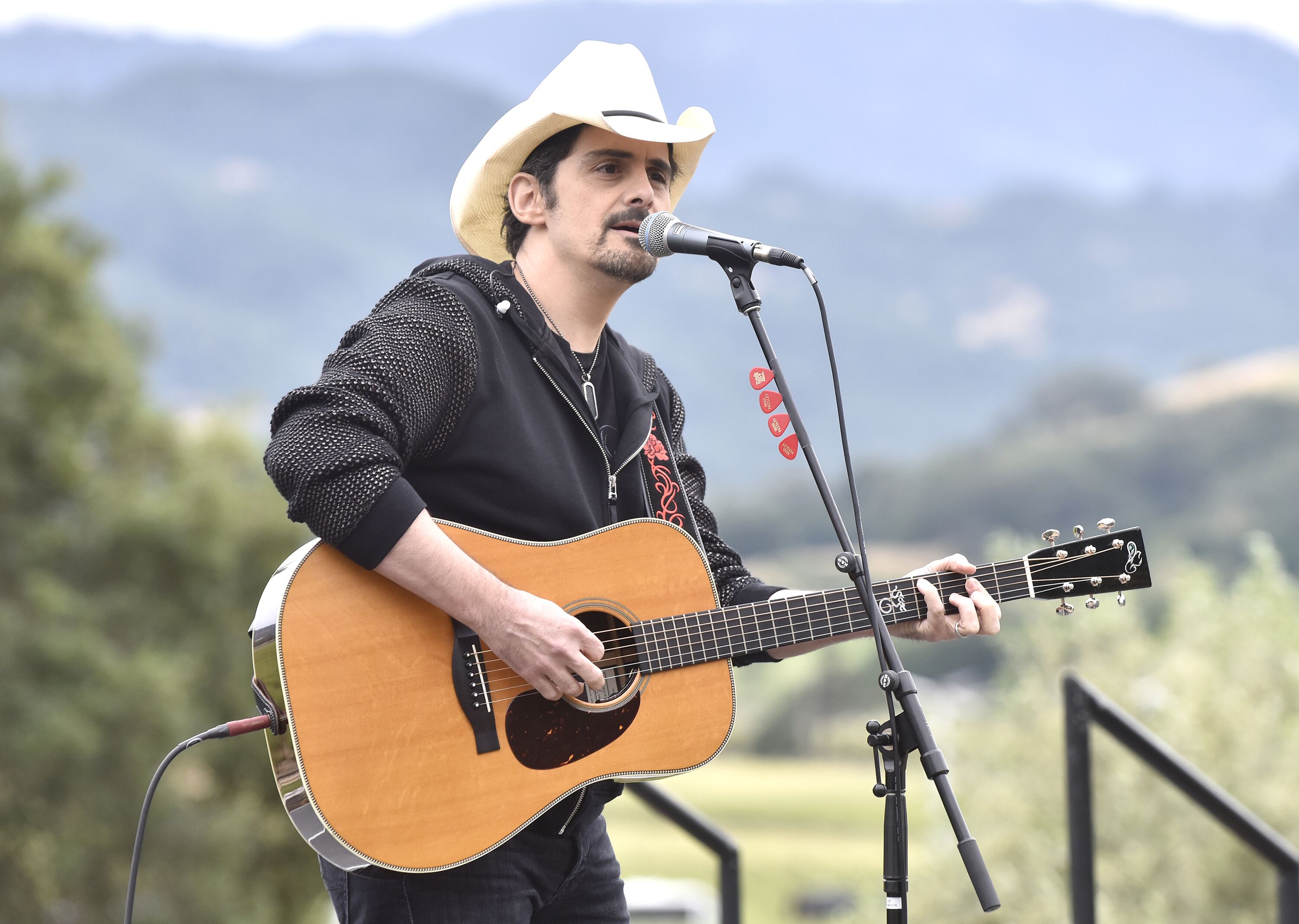 "Menace to society"
The country star also included some hashtags in his post joking that Underwood scared him and called her a "Menace to society." The two country singers have also shown support to each other in their different ventures.
When Underwood released her book "Find Your Path" on March 3, 2020, Paisley took to Instagram to share his support. He posted an image of himself reading the health and wellness book and called it a "masterpiece."
Praising Underwood's book
The country star also revealed that he was "proud" of his friend's work. For 11 years, Paisley and Underwood co-hosted the CMA Awards together.
In 2019, he was replaced by both Reba McEntire and Dolly Parton, as the event focused on promoting female artists. Someone else took to social media to pay tribute to Underwood on her birthday.
Mike shares birthday photo
Her husband, Mike Fisher, shared a photo showing his wife being tackled and hugged by their two sons. The couple is parents to Isaiah, 4, and Jacob, 1.
Fisher sends wife birthday wishes
In the caption, the former professional hockey player offered her "big hugs" and his love on her "special day." For her birthday last year, Paisley wished his friend a good one with a hilarious post.
How Brad celebrated Carrie's Bday in 2019
Paisley posted a zoomed-in photo of him wearing his Underwood blazer. The jacket is printed with images of the authoress on and off the stage.
The first time the Carrie coat appeared
Her friend captioned the post writing: "Happy Birthday from your biggest crazy fan." Paisley, initially showed off the jacket in 2018 at the CMA Awards.