Christine Brown from 'Sister Wives' Shows off Weight Loss in Workout Clothes and Fans React
On Tuesday, March 10, 2020, Christine Brown took to Instagram to show off her body transformation. Her fans were thrilled with how she looked now and took to the comments section to give their opinions.
Christine, a "Sister Wives" reality star, recently took to social media to show off her weight loss. In the post, the star was seen posing in workout clothing as she smiled and gave two thumbs up.
Christine, 47, wore pink leggings and a black fitted t-shirt in the post. Since last year, the reality star has been very open about trying to lose weight and the results of her efforts are showing.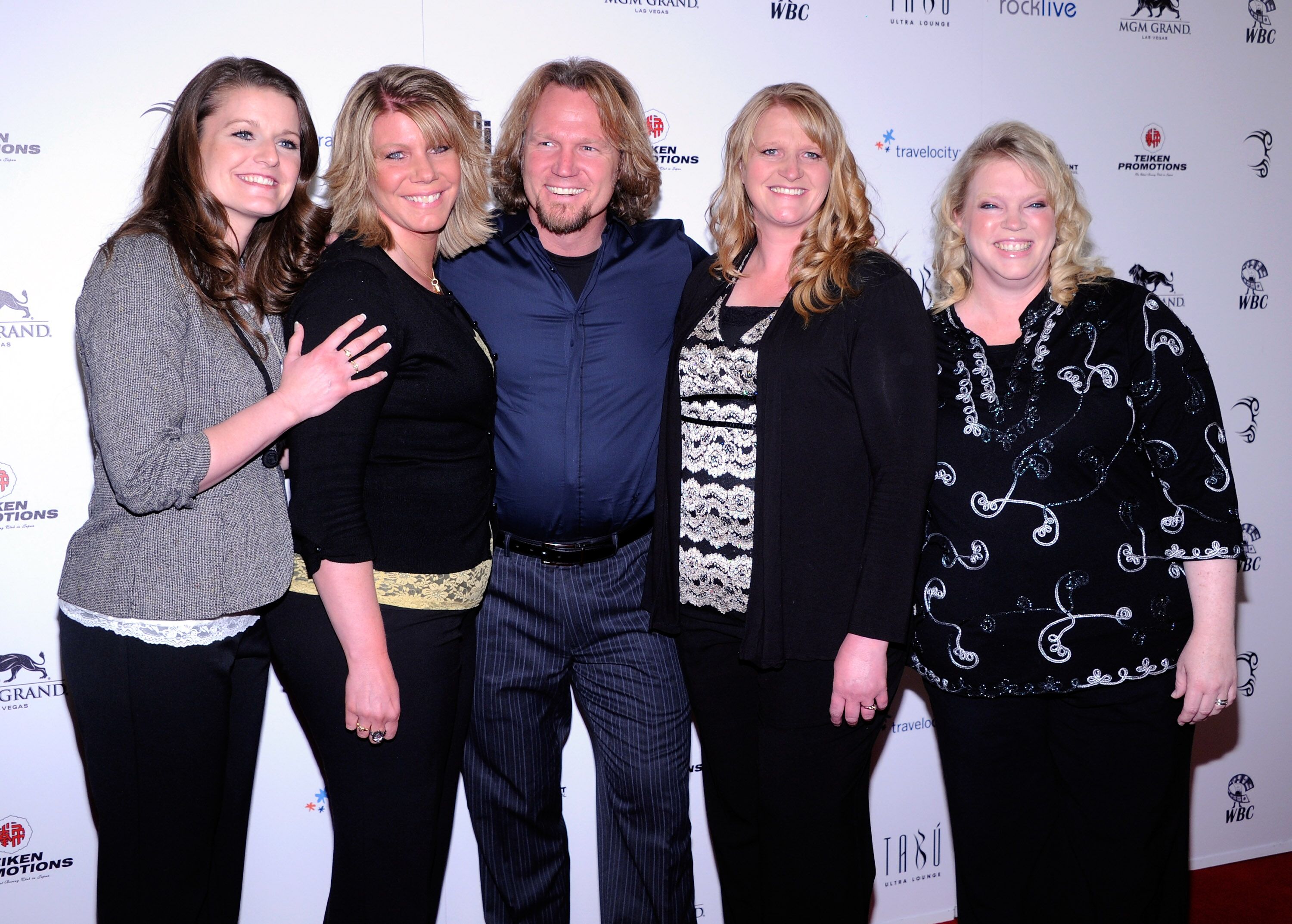 Fans praise Christine Brown
Her fans noticed the change and couldn't help but sing her praises. In the comments section, one fan cheered Christine on by telling her she looked fabulous.

Another Instagram user thought the TLC star looked "good" while someone else noted how "cute" she was. Someone else thought "good" was an understatement and commented that the reality star actually looked "great."

Kody wants wives to live together
The Brown family recently moved to Flagstaff, Arizona, on the behest of the family patriarch, Kody Brown. Despite having agreed to move, Kody now wants all his four wives to live together with him under one roof.

Kody's other wives
On this season of "Sister Wives," fans got to see how the family was at loggerheads about joining in as one. Besides Christine, Kody is also married to Janelle, Robyn, and Meri Brown.

Janelle wants to live with sister wives
Janelle has been siding with their husband on the issue while Christine isn't that thrilled. The family has been torn apart with the rift that has caused plenty of arguments.
Christine resurfaced on Instagram last Wednesday after her daughter, Mykelti, revealed that she had some sort of family emergency.
Christine's family Utah emergency
Mykelti posted a series of short Facebook videos where she explained that her mother had a problem in Utah. After being silent for a while, Christine came back to the social media platform with a post of herself in Flagstaff.
"Sister Wives" airs on Sundays at 10 p.m. ET on TLC.