'The View' Cancels Live Audience Tapings for the First Time Ever Amid Coronavirus Outbreak
The outbreak of the Coronavirus has made people extra careful and "The View" was one of the shows that took measures this week. The ABC daytime talk show hosted one of their episodes without a studio audience.
Making sure to take precautions, for Wednesday's episode of "The View," the show had no live studio audience. This measure was undertaken due to the spread of the Coronavirus.
The talk show shared two images from the day's taping to show how empty the audience seats were. The only people in the room were the hosts, Whoopi Goldberg, Sunny Hostin, Joy Behar, Meghan McCain, and guest host Elisabeth Hasselbeck.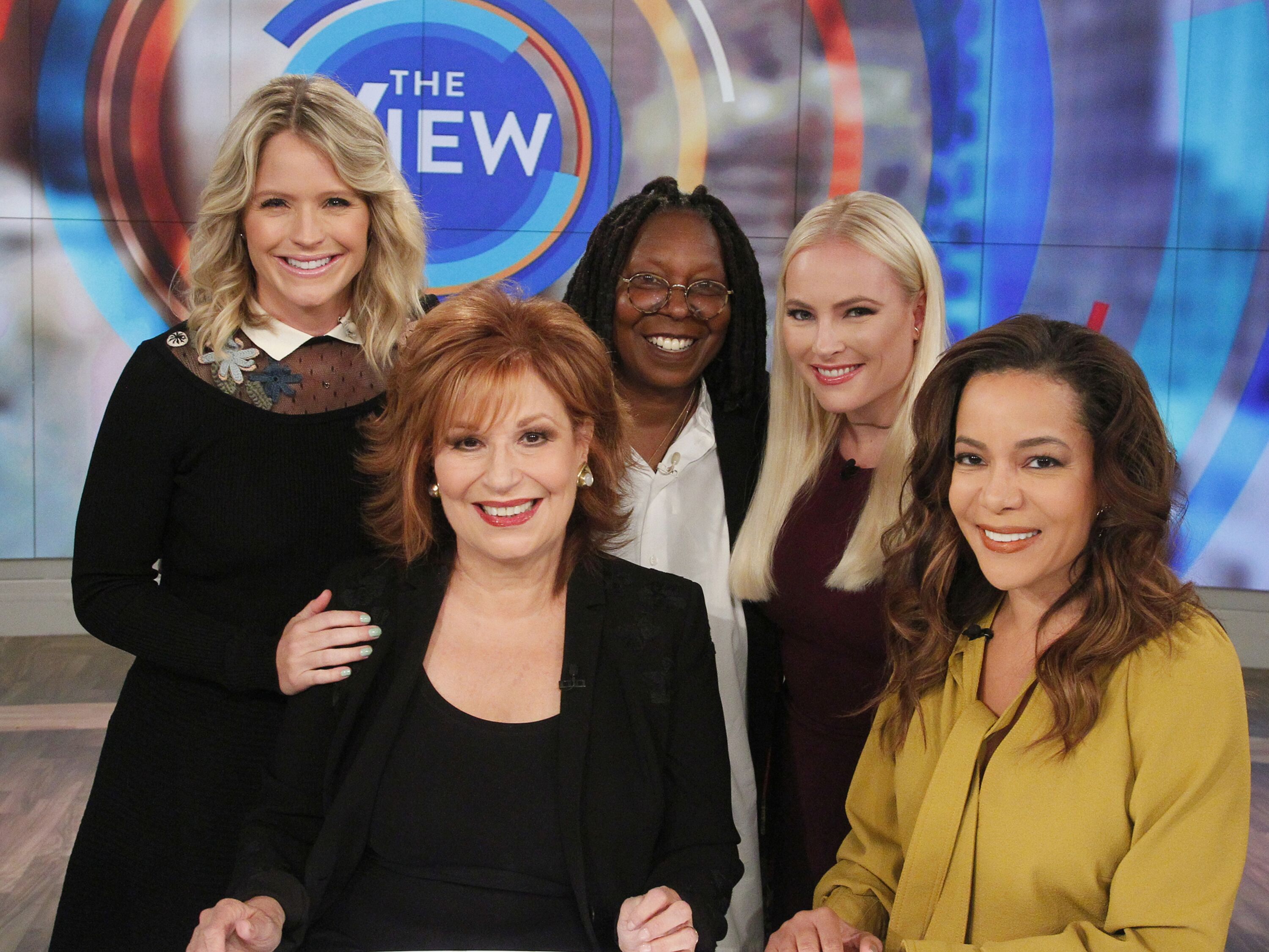 The View goes on without an audience
The only other people in the room were the crew and other staff members. Taking to social media, "The View" revealed that "for the first time ever," they had chosen to leave out their studio audience.
Without giving an exact time frame, the ABC show shared that they were looking forward to having their fans return to the studio "in the future!" The talk show isn't the only one that is taking such precautions.
New York-based shows that have followed suit
On the same day, Walt Disney Television announced that "LIVE with Kelly and Ryan" and "The Tameron Hall Show," would be joining "The View" in the new no studio audience policy.
Other talks shows join in
All of the shows are ABC shows that are based in New York. "The Wendy Williams Show," "The Rachael Ray Show," and "The Ellen DeGeneres Show" have also joined the others in making the same decision.
Ellen DeGeneres' show is affected too
With regards to Ellen DeGeneres' show, Telepictures released a statement via a spokesperson explaining that the decision was only "temporary." The spokesperson promised that the new format would not affect the production schedule.
No audience for Ellen next Monday
The new policy is set to kick in for DeGeneres' show on March 16, 2020. The talk show had already completed making its tapings for shows that will air all the way through to Friday.
"The View" airs on weekdays at 11 a.m. ET on ABC.