Dwyane Wade's Daughter Kaavia Stares with Interest as Dad Gets His Beard Trimmed in Photo
Dwyane Wade and Gabrielle Union's daughter Kaavia James paid close attention to her parents getting groomed for an outing, and she seemed to be interested in what was going on.
It could be getting groomed together or hanging out with members of the family, but whatever it might be, it is pertinent to note that quality time spent together in a family helps to strengthen the bond.
The Wade family is known for continually spending time together. Be it on vacation or hanging out with their kids, Gabrielle and Dwyane have a way of making sure that everyone is carried along despite their schedules.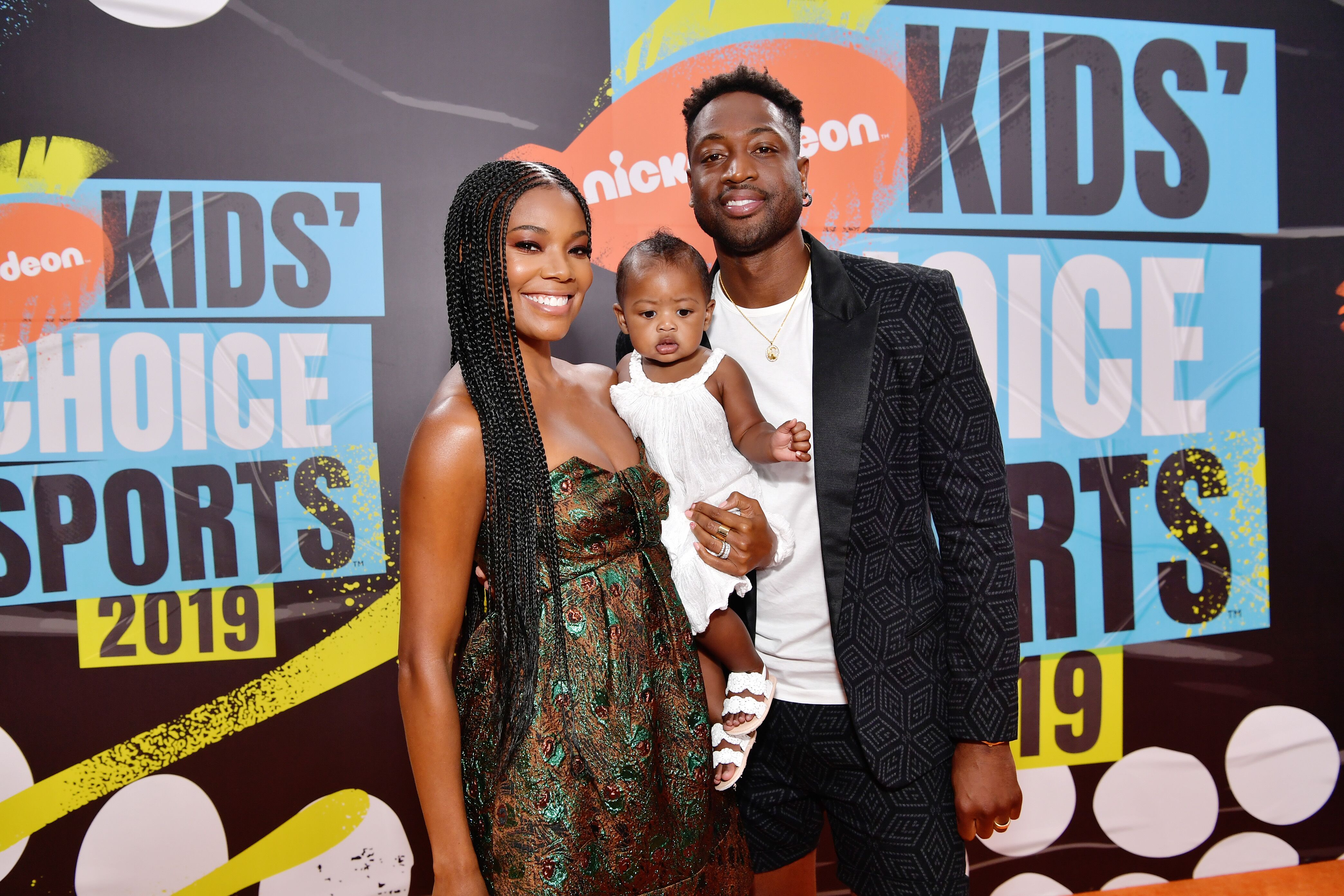 Taking to Instagram, Dwyane shared a picture of himself and his wife getting groomed, and they had the latest member of their family look on in awe as the parents prepared for an occasion.
In the picture, Kaavia James could be seen staring at her parents as they were being attended to by stylists. Kaavia, who was sitting on the laps of her parents in each picture, seemed to be in awe. Captioning the post, Dwyane said:
"When @kaaviajames is around, no one gets a pass."
The first image showed Dwyane getting his beards trimmed while Kaavia sat on his laps and looked up in awe at what was going on. The former Basketballer had on a black colored top with yellow inscriptions along the arm, which he wore on black shorts.
The second image showed Kaavia, this time, with her mother as Gabrielle was getting her makeup done. The actress who had on matching tops and bottoms finished the outlook with a pair of black sneakers.
Dwyane refused to go to his son's basketball game.
The comments section came alive with fans laughing and expressing their awe on how Kaavia looked at what was going on with her parents. Some said that she was ensuring they got the best from the people working on their faces.
A fan expressed that perhaps Kaavia had an interest in the jobs the people were doing. Also, others advised the parents to look out as Kaavia might have a career in fashion. Someone said:
"She's making sure they're on their JOB. Boss baby."
The couple who recently listed their Los Angeles five-bedroom mansion for 6.2 million as against the 6 million dollars they bought it in 2018 seems to have outgrown the house as their kids are getting older.
Although the reason for the sale of the house is not known, Dwyane and Gabrielle seem to know what they are doing as regards their life and home.
Recently, Dwyane refused to go to his son's basketball game, and he had a good reason for not going. He explained that his son was not going to be playing, and he did not want to have anything to do with the coach.
Amidst several controversies on the coming out of their transgender daughter Zaya, the couple has made it a point of order always to put their kids first irrespective of what society says.